Expanding Supreme Court Opposed by Americans, Even After Roe Decision: Poll
A majority of Americans oppose adding more seats to the Supreme Court, in contrast with recent calls to expand the number of justices in the nation's highest court raised by progressive Democrats and members of the public, according to a new poll.
After the Supreme Court voted in favor of overturning Roe v. Wade last week thanks to the support of the conservative supermajority of justices, the idea of expanding the number of seats in the court to re-establish some balance and fairness has been floated. The expansion is legally possible, as the size of the court isn't fixed by the U.S. Constitution and the current number of nine justices is a 150-year-old convention.
But according to an NPR/PBS NewsHour/Marist poll, 54 percent of respondents do not want to expand the court despite the unpopular ruling issued by the Supreme Court last Friday. Thirty-four percent of respondents said they approved of the court's expansion.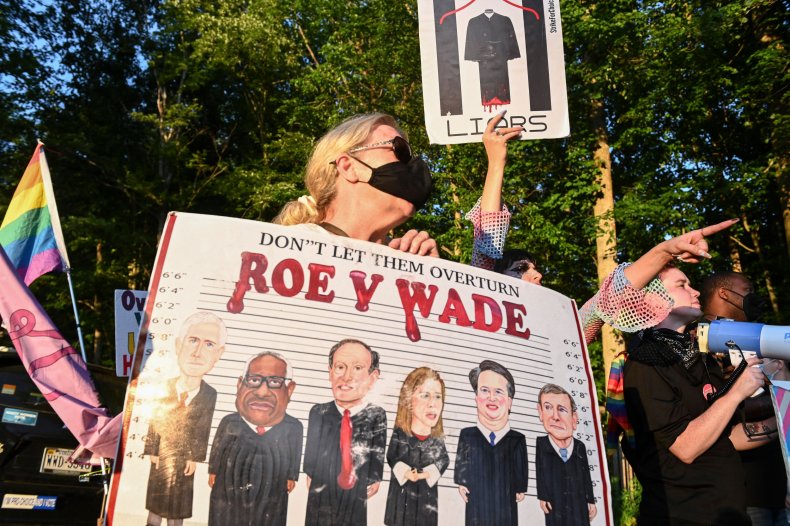 The poll also asked respondents if they supported the Supreme Court's decision to overturn Roe v. Wade, and 56 percent said they opposed the ruling, while 40 percent supported it. Fifty-seven percent of respondents also believed that the Supreme Court's controversial decision was based on politics, rather than the law.
The perceived political nature of the court's decision could also explain why 84 percent of Democrats polled said they have none to not very much confidence in the Supreme Court, against a majority of 71 percent of Republicans who said they had a great deal or quite a lot of faith in the justices.
Many progressive Democrats, including Representatives Alexandria Ocasio-Cortez, Pramila Jayapal, Mondaire Jones, Ayanna Pressley, and Ilhan Omar, Senators Ed Markey and Elizabeth Warren, and New York City Mayor Eric Adams have called for an expansion of the Supreme Court.
However, President Joe Biden has so far appeared against the idea of adding more justices to the court. On June 25, White House Press Secretary Karine Jean-Pierre told reporters that Biden said he "does not agree with" expanding the number of seats in the court. Jean-Pierre didn't elaborate on the president's reasons.