The Expanse Season 3 will stream on Amazon this winter, Newsweek has learned. The update comes after an error in Amazon's November listing that stated the latest season of the series would stream Nov. 15.
The Expanse, which finished its third season on SYFY in June, did not get renewed for a fourth season. The May cancellation mobilized thousands of Expanse fans who managed to bring the issue to the attention of Amazon founder Jeff Bezos. After a viral campaign demonstrated the passion for the series, Bezos personally announced Amazon would pick up the series as an original.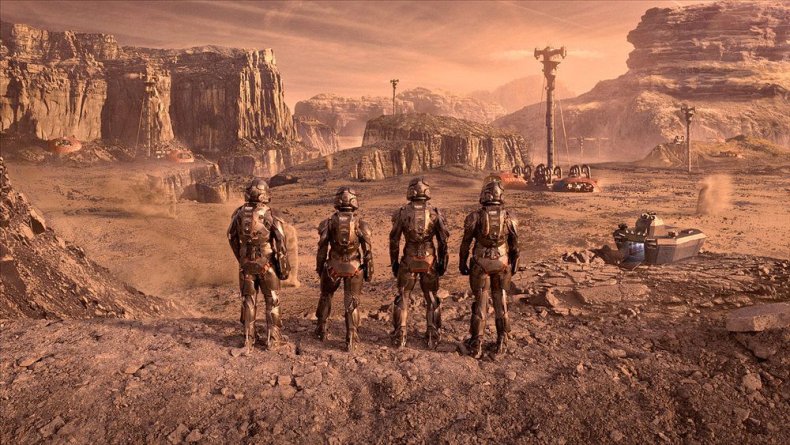 During The Expanse panel at the International Space Development Conference in Los Angeles in late May, Bezos called the series extraordinary.
"I was talking to the cast half an hour ago, before the break for dinner started," Bezos said. "I was telling them that we are working hard at Amazon to save The Expanse but it wasn't a done deal yet. During dinner, ten minutes ago, I just got word that The Expanse is saved," Bezos said to a big applause. "The show is extraordinary and these guys are unbelievably talented."
Alcon Entertainment owns the series and shopped it around shortly after SYFY cancellation. Amazon already had streaming and on-demand rights to The Expanse in North America, while Netflix had global rights outside of North America and New Zealand. Streaming is where the series gained its popularity. The nature of Amazon's on-demand streaming rights for Season 3 remain unclear.
Season 4 is currently in production with no release date.