The Expanse Season 5, Episode 10, titled "Nemesis Games" saw the latest character die on the show (spoilers ahead) as Alex Kamal (played by Cas Anvar) met a very sudden end that has left fans of the Amazon Prime Video show confused and frustrated. Alex's death on the show came after the actor who played him was fired after a series of sexual misconduct allegations against him emerged in summer 2020.
How Alex died on The Expanse
Midway through the finale, Alex died of a stroke in his attempts to save Naomi (Dominique Tipper) from the Chetzemoka. His initial plan is to dock with the ship in the Screaming Firehawk. However, Naomi leaves the Chetzemoka, which has been primed to explode, and so Alex and Bobbie (Frankie Adams) have to grab her from space.
Bobbie manages to catch her before she runs out of oxygen, though she has still suffered radiation burns and other problems for being in space without enough air. Just as Bobbie and Naomi are ready to return to the Firehawk, however, Alex stops responding to Bobbie's transmissions.
The episode then cuts to inside the ship, where we see Alex dead, droplets of blood coming out of his nose. His last words: "That was one hell of a ride."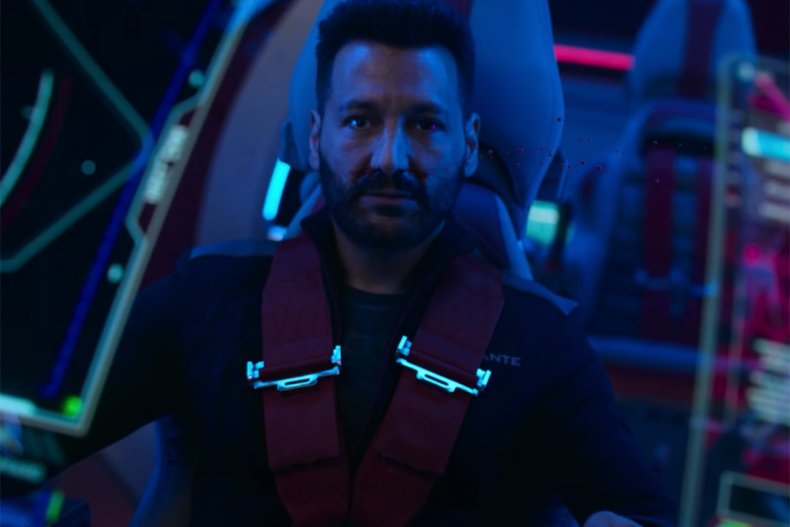 It is only later in the episode, however, that we learn that Alex had a stroke. Holden (Steven Strait) tells this to a recovering Naomi, saying, "it's a risk we all take with every hard burn."
If the death seemed a little abrupt to fans, that may be because filming had already wrapped when the allegations about Anvar emerged, meaning that this ending for Alex was likely added later—and without the actor filming any additional scenes.
If Alex's death seemed familiar to readers of The Expanse books, that is because it is the same one that Fred (played on the show by Chad L. Coleman) succumbed to after a high-g battle in the sixth book, Babylon's Ashes.
Why Cas Anvar is leaving The Expanse
In June 2020, reports from numerous women began to be released, alleging that the actor had sent them inappropriate messages and sexually harassed and assaulted them after meeting him at fan conventions. Among the accusations were numerous screenshots of messages that they claimed Anvar had sent them.
These accusations lead to the company that makes The Expanse, Alcon Entertainment, hiring an independent investigator to verify the veracity of these claims.
This was confirmed by The Expanse novels co-writer Daniel Abraham, who tweeted: "So one of the core cast of #TheExpanse has been accused of sexual misconduct. We immediately passed these serious accusations onto the studio, Alcon. Alcon has engaged an independent firm to investigate this matter and takes these allegations very seriously...I have spoken with Naren Shankar, our showrunner, who—like me—supports this. I have no doubt that this is the right next step, and I appreciate Alcon treating this matter with the gravity it deserves."
At the time, Anvar released his own statement reading: "I welcome the independent investigation, respect that the women who have come forward should be heard, and will make myself fully available to participate in the process as appropriate so that I may refute these very serious claims that strike at the core of what I value."
When the show was renewed for Season 6 in November, it was revealed that Anvar would not be returning, with the show's team confirming that the character would not be recast.
The Expanse Season 5 is streaming now on Amazon Prime Video.