'The Expanse' Season 5 Episode 4 Release Date: When the Next Episode Airs
The Expanse Season 5 is now airing on Amazon Prime Video, with the first three episodes airing on the streaming service from among the shows that came to the streamer in December. The remaining seven episodes, meanwhile, will be released in the coming weeks, with Episode 4 among those set to be released before the end of 2020.
When will the next episode of The Expanse air?
The Expanse Season 5, Episode 4 is set to be released on Wednesday, December 23 on Amazon Prime Video, exactly one week after the first three episodes of the season came to the streamer. The remaining episodes will then release one a week on Wednesdays until the start of February 2021.
Episode 4, titled "Guagamela," is expected to be released on Amazon at 00:01 a.m. PT on Wednesday. When it comes to your country will depend on your time zone and its difference from America's west coast. Read on for when the episode will be released in some of Prime Video's biggest countries and territories: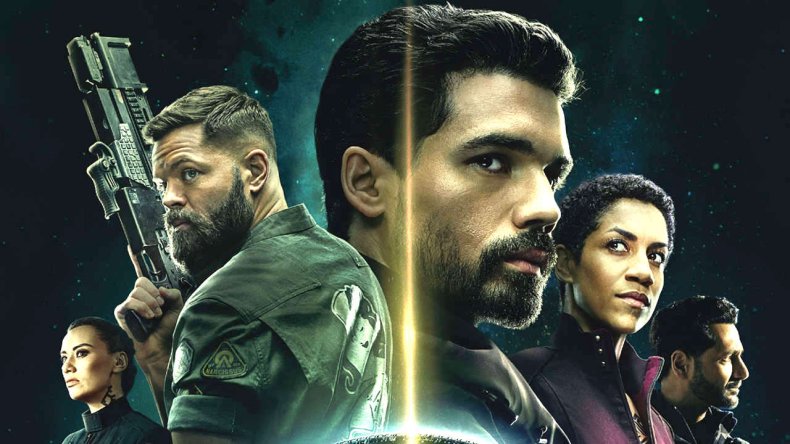 Australia: 5:00 p.m. AEST / 4:30 p.m. ACST / 3:00 p.m. AWST
Brazil: 5:00 a.m. FNT / 4:00 a.m. BRT / 3:00 a.m. AMT / 2:00 a.m. ACT
Canada: 3:00 a.m. EDT / 4:30 a.m. Newfoundland / 4:00 a.m. ADT / 2:00 a.m. CDT / 1:00 a.m. CST/MDT / 00:00 a.m. PDT
Central Europe: 9:00 a.m. CET
Eastern Europe: 10:00 a.m. EET
India: 12:30 p.m. (noon) IST
Mexico: 2:00 a.m. CDT / 1:00 a.m. MT / 00:00 a.m. PDT
U.S.: 3:00 a.m. EDT / 2:00 a.m. CDT / 1:00 a.m. MDT / 00:00 a.m. MST/PDT / 23:00 p.m. on December 23 AKDT / 21:00 p.m. on December 23 HST
United Kingdom: 8:00 a.m. BST
So far, Amazon has not released a synopsis for Season 5, Episode 4. However, numerous fans have speculated what the episode could be about based on its title, "Guagamela," a crucial battle between Alexander the Great and the Persian Empire.
In the books The Expanse is based on, Holden and Fred have a conversation about the how Alexander the Great's strategy in this battle, in which he reached the emperor by forming his men into a wedge to make their way through the vast ranks of the Persian army, chimes with their own situation.
In this, Fred says: "These people? This little faction of the OPA? Between Earth and Mars and me, we outnumber them. We outgun them. All this has happened because someone saw an opportunity that no one else did. They had the audacity to strike where no one else would even have considered an attack."
Fans will have to tune in, however, to discover exactly who turns out to be The Expanse's Alexander the Great.
The Expanse Season 5 airs Wednesdays on Amazon Prime Video.