As Expected, Floyd Mayweather Jr. Beats Andre Berto, by Unanimous Decision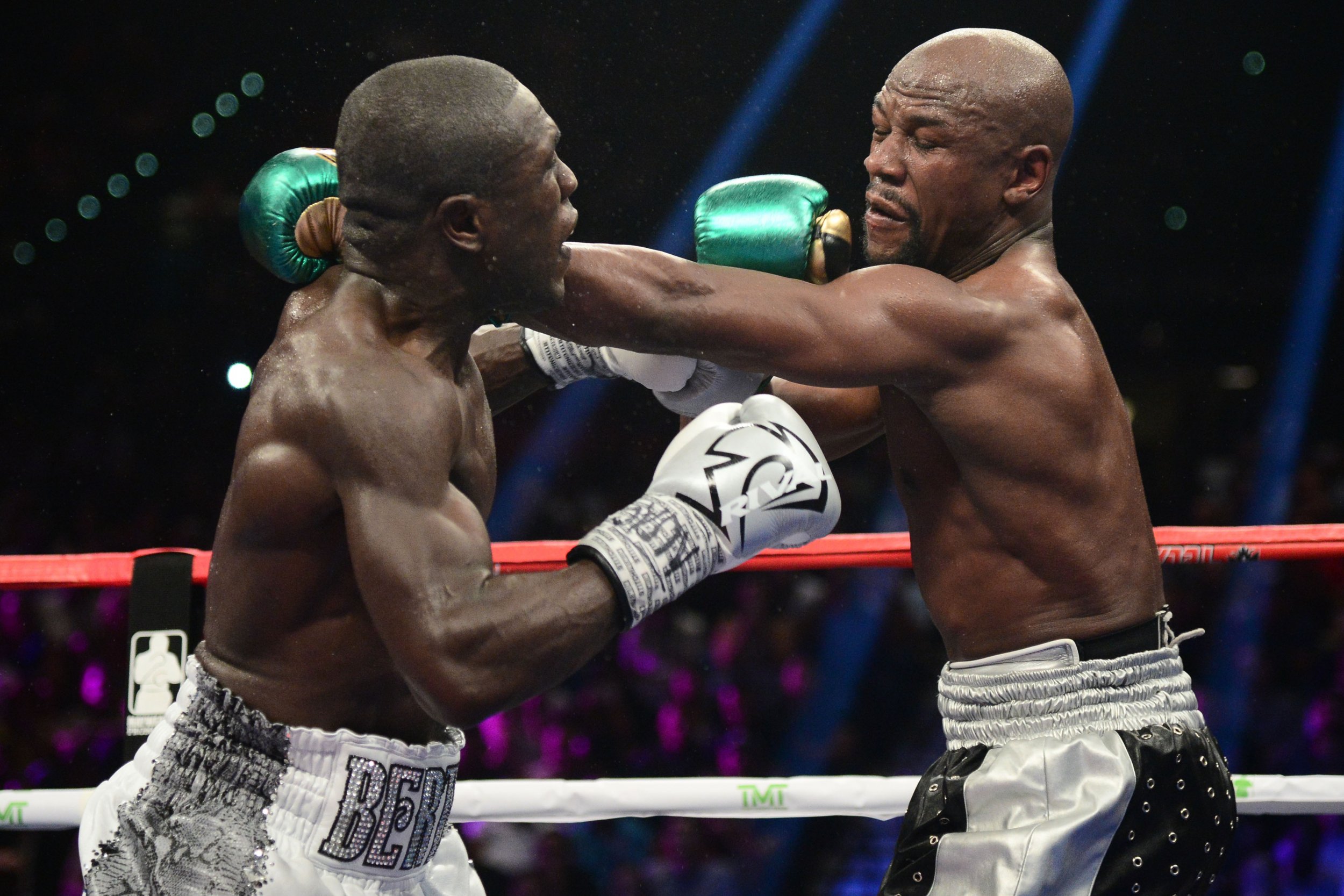 Floyd Mayweather Jr. defeated Andre Berto by unanimous decision in a match in Las Vegas late Saturday night. Mayweather, who claims the fight was his last, now holds a record of 49-0, matching Rocky Marciano for best all-time.
All the judges scored the fight in Mayweather's favor: Steve Weisfeld, 118-110; David Moretti, 117-111; and Adalaide Byrd, 120-108, a perfect score for Mayweather.
Mayweather landed more than half his punches, 232 of 410. By comparison, Berto landed just 17 percent—83 of 495. Berto fared worst with jabs, landing just 39 of 301. Mayweather landed more than twice that amount, 83 of his 191 jab attempts.
"I want to thank God for this victory," Mayweather said after he won. "I want to thank all the fans who came out to support this event."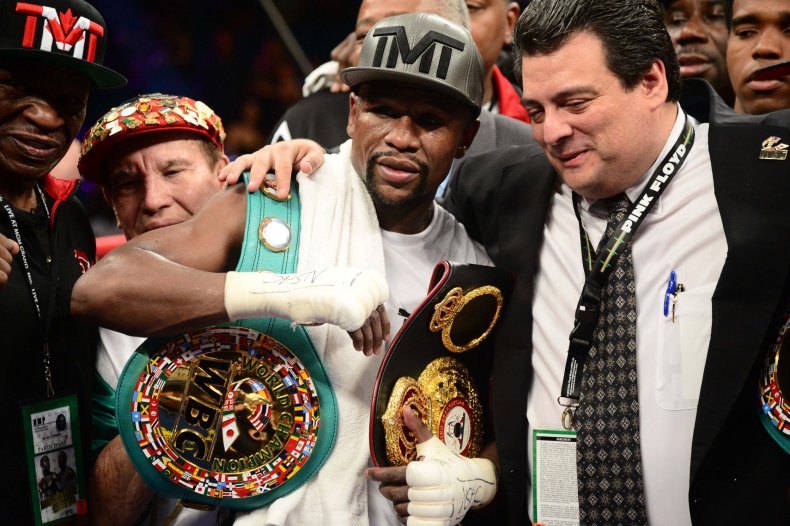 Mayweather complimented Berto on his fight, calling him a "very athletic boxer."
"Andre Berto has heart, a tremendous chin," the undefeated boxer said.
Though Mayweather was impressed by Berto's chops, many boxing fans were frustrated by this choice of opponent. Berto has a notably poor recent record, winning only three of his last six bouts before Saturday. The odds were stacked in Mayweather's favor by choosing Berto as an opponent. Other matchups, such as with Amir Khan or Gennady Golovkin, were more desired by fans.
Mayweather reiterated this fight was his last and he would now retire. He has made similar comments twice in the past. "My career is over. It's official.... You got to know when to hang it up. I'm knocking at the door now. I'm close to 40 years. Been in the sport 19 years, been a world champion for 18 years," he said.
As Expected, Floyd Mayweather Jr. Beats Andre Berto, by Unanimous Decision | Sports