Mayweather Versus Berto: Why Floyd's 'Last' Fight Is Sad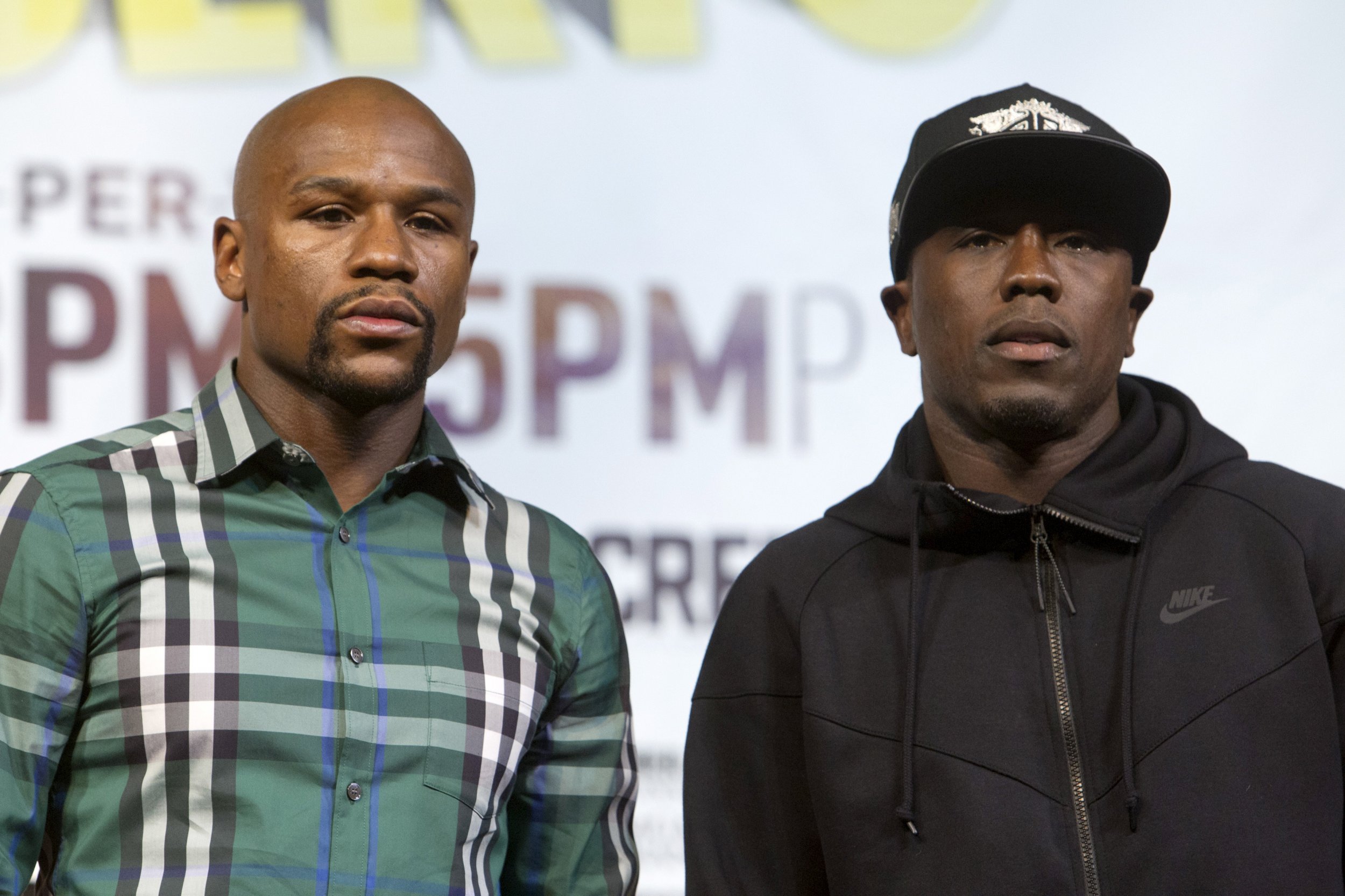 When Floyd Mayweather faced Manny Pacquiao in May, I filled my living room with folding chairs and a dozen people crowded around my television to see the fight of the century on pay-per-view, for which I had shelled out a hundred bucks. (My friends brought the pizza and beer, so it was a pretty good deal, considering how many meals I got out of those leftovers and the insane covers bars were charging to watch the bout.)
Since then, Time Warner, my cable provider, has been sending incessant emails to convince me to purchase the next big fight, be it boxing or UFC. Then, when Mayweather's match with Andre Berto was announced, Time Warner began steadily filling my inbox with promotional messages: "Mayweather puts his legacy on the line!... Order in advance so you don't miss a second of the action.... Mayweather vs. Berto is coming!"
I don't blame Time Warner. I'm a boxing fan, and I do occasionally purchase pay-per-view and attend fights. I write about boxing here and there. But I'm not going to buy the Mayweather-Berto match. If it's on in the bar I happen to be at on Saturday night, I'll glance over, but I'm not feeling at all compelled to spend $75 on it. The same can be said of thousands of other casual boxing fans and probably many who follow the sport intensely.
The Berto fight is, at best, an easy win that won't stand out in Mayweather's otherwise formidable career; at worst, it's a pathetic last gasp for the undefeated champion.
Mayweather claims it's his last fight, that he'll retire at 49-0, and the majority of the boxing community is nodding and smiling as Mayweather drones on about how this is really—no, really—his last one. Like a broken record, Mayweather gave this spiel in 2006 when he "retired" after fighting Carlos Baldomir, and then he kind of retired again in 2008: "I don't need boxing," he said. "I'm rich. I'm happy." Then he had 11 more fights. He's now certainly richer, and presumably happier, and realistically he doesn't need boxing to stay that way.
That said, even Stephen Espinoza, Showtime executive and boxing mastermind, doesn't seem entirely convinced:
Mayweather will beat Berto (if you disagree, I hope you're a gambler because you should put a couple thou on those insane odds), but it won't be a glamorous win. For one, not many people will be there to see it. They're fighting in Las Vegas at the MGM, certainly a glamorous backdrop, but tickets are still available. As in, desperate for a date available. There are a lot of tickets, and they can be had for as little as $125. Spend $1,500, and Mayweather and Berto will practically punch over your head.
If a boxer falls in the MGM and no one is around to see it, did it happen?
Tickets to the Pacquiao fight were nearly impossible to get and nosebleeds went for more than the most expensive Berto ticket. The average price for a MayPac ticket was $5,095; just 25 tickets at more than $1,000 have been sold for Berto.
Berto has lost half of his last six fights. While there's usually some amount of joy a boxing fan can take in watching someone be pummeled, this will probably just be sad.
But there are still fights Mayweather's fans actually want to see. Matchups against Amir Khan or Gennady Golovkin would be thrilling. Golovkin is a undefeated machine with a 33-0 record, but he's just out of Mayweather's weight range at 158 pounds. He'd have to lose four pounds for the bout, no easy feat for this kind of athlete.
Khan is younger than Mayweather, which makes him more agile but also less experienced. He's desperate to fight the king and his fans are foaming at the mouth to see it. Unlike Berto, Khan actually stands a chance at beating Mayweather, and thus forcing imperfection into his record.
Mayweather's camp says it picked Berto over Khan because of worries Khan wouldn't be "at the top of his game" for the bout. "Khan is very exciting, I like him as a fighter and I would give him a very good chance against Floyd, but it would have been a turnaround of eight weeks," Espinoza said. "Having fasted for 30 days, it wasn't going to be the top Amir Khan." Khan, a Muslim, fasted for Ramadan...two months ago. That ended July 17. Khan disagrees with Espinoza's (half-baked) argument and says he could've been in fighting shape by September.
This isn't purely an issue of Khan's fasting or Golovkin's four pounds: This is an issue of their talent. I agree with Mayweather and his team on few things, but I will admit this: 49-1 doesn't sound so good. But neither does 49-0 represent the ultimate achievement. While great, it only represents a tie with Rocky Marciano's record. You know what sounds really amazing? How about 50-0, a packed house (in the stands as well as in my pay-per-view-enhanced living room) and the silence of critics who'd been saying he wasn't capable of ending his career on that high of a note.