Experts Advise Crypto Caution As Price Exceeds Fair Market Value
Analysts at JP Morgan Chase said Bitcoin's current price exceeds their estimates of fair value and its volatility makes it a poor hedge against inflation.
"Crypto assets continue to rank as the poorest hedge for major drawdowns in equities," JP Morgan said in a research report, "with questionable diversification benefits at prices so far above production costs, while correlations with cyclical assets are rising as crypto ownership is mainstreamed."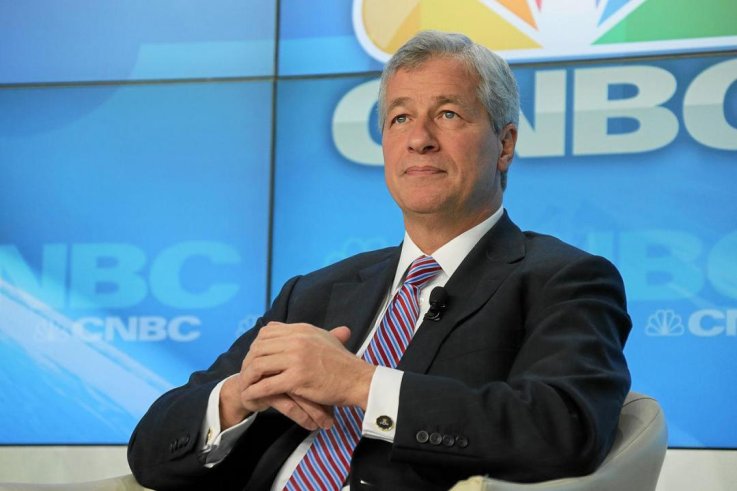 James Dimon, CEO of JPMorgan Chase & Co.
World Economic Forum / Wikimedia Commons
The analysts said greater adoption of Bitcoin will make it track more closely to other cyclical assets, reducing its utility as a way to diversify holdings.
Cyclical stocks represent companies providing discretionary items or services such as leisure travel, furniture or expensive clothing that are in demand when the economy is strong and consumers are spending, but are routinely cut back when things turn sour.
Typically, cyclical stocks rise during good times and fall during bad.
The analysts called Bitcoin an "economic side show," and noted that the development of digital platforms to handle credit and debit payments represent the "real financial transformational story of the COVID-19 era."
Earlier this month, Tesla purchased $1.5 billion worth of Bitcoin.
But that doesn't mean Tesla's CEO is sold on crypto.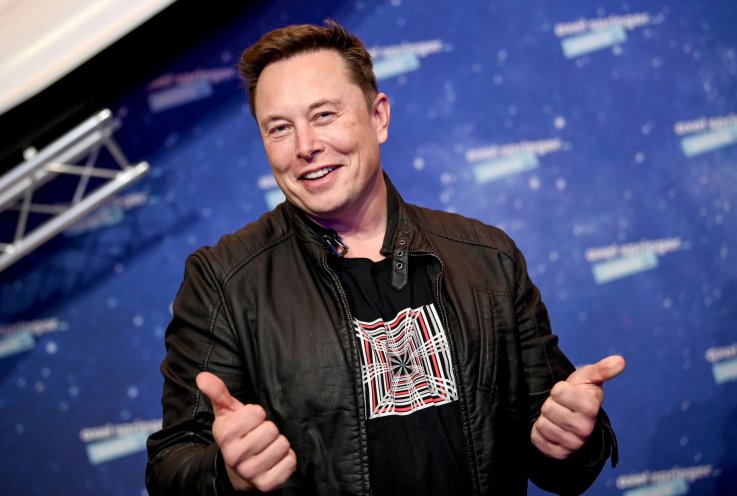 SpaceX owner and Tesla CEO Elon Musk poses as he arrives on the red carpet for the Axel Springer Awards ceremony, in Berlin, on December 1, 2020.
BRITTA PEDERSEN/POOL/AFP/Getty
"To be clear, I am not an investor, I am an engineer," Elon Musk, Tesla's founder and CEO, tweeted Thursday. "I don't even own any publicly traded stock besides Tesla. However, when fiat currency has negative real interest, only a fool wouldn't look elsewhere. Bitcoin is almost as BS as fiat money. The key work is 'almost.'"
The comments appear to represent a sharp reversal of Musk's opinion of Bitcoin.
Meanwhile, the first Bitcoin Exchange Traded Fund in North American opened Thursday in Toronto.
Volume for the Purpose Investment Bitcoin ETF totaled about 10 million shares, the Financial Times reported. The ETF allows investors to bet on Bitcoin without buying coins or risking a hack of the exchange holding the cryptocurrency. It tracks Bitcoin in both Canadian and U.S. dollars.
VanEck Associates and Bitwise Asset Management have filed to launch Bitcoin ETFs in the U.S., but the Securities and Exchange Commission has yet to approve the plans.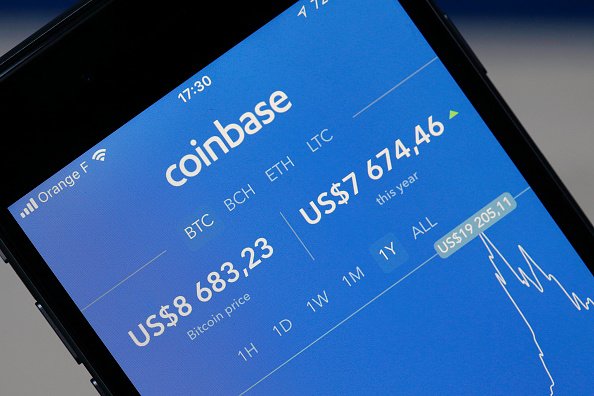 In this photo illustration, Bitcoin course's graph is seen on the Coinbase cryptocurrency exchange application on February 12, 2018 in Paris, France.
Chesnot
Bitcoin's recent surge pushed its market capitalization close to $1 trillion.
CoinMarketCap pegged the value of all Bitcoin in circulation worldwide at about $982 billion, and said the combined value of all cryptocurrencies was about $1.6 trillion.
Bitcoin has a volatile history.
In 2010, its value increased from about $0.0008 to $0.08. In December 2020, Bitcoin hit about $24,000 and eclipsed $40,000 in early January. It recently fetched $54,571.75, down about 0.47% from the all-time high of $54,827.69, CoinDesk reported.
Nevertheless, Bitcoin has gained acceptance from major companies, including Tesla, Mastercard and Bank of New York Mellon, an investment bank and services holding company.
In January, another JP Morgan analyst said Bitcoin could hit $146,000 in the future as it attracts attention of investors who previously would have bought gold. But an analyst at Goldman Sachs believes Bitcoin's volatility makes it unsuitable as a store of value.
While Bitcoin may not be the "digital gold" some envision, the JP Morgan analysts said the cryptocurrency may be a good choice for some investors concerned about systematic devaluation of the dollar and other fiat currencies.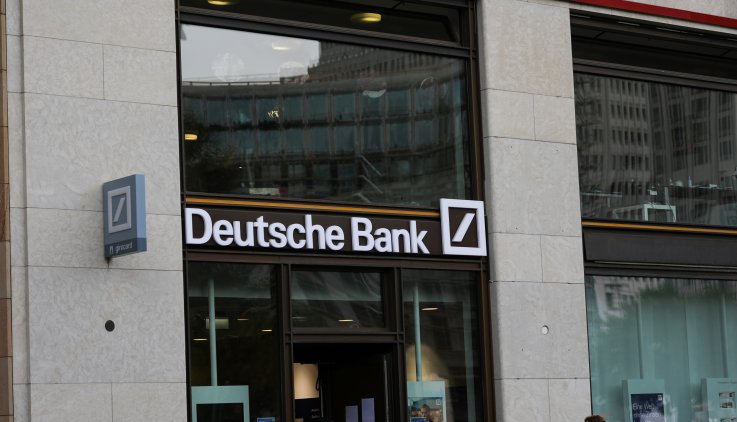 Deutsche Bank sign is seen on August 24, 2020 in Berlin, Germany.
Jeremy Moeller/Getty Images
A recent survey by Deutsche Bank of 627 analysts and market professionals found that more than half rated Bitcoin as the "most extreme" bubble on a scale of 1-to-10.
The survey also rated U.S. technology stocks, including Tesla, as the second-most frothy sector. Shares of electric carmaker Tesla had jumped from about $280 in August to $783.99 in midday trading Friday. The 52-week range is $70.10 - $900.40.