Rocket Strike in Kabul After U.S. Embassy Warned of Airport Threat
Several children were reportedly among the dead after a rocket struck a house near Kabul's airport on Sunday, days after a suicide bombing there claimed the lives of over 180 people including 13 U.S. service members.
Footage circulating on social media showed black smoke rising into the sky in Afghanistan's capital following an explosion. The blast was due to a rocket that struck the Kabul's Khuwja Bughra neighborhood, just northwest of the airport, the Associated Press reported. No group immediately claimed the attack.
According to journalist Shafi Karimi, the blast killed six civilians including four children.
Also on Sunday, a U.S. airstrike targeted a suicide bomber in a vehicle loaded with explosives who had wanted to attack the airport.
"U.S. military forces conducted a self-defense unmanned over-the-horizon airstrike today on a vehicle in Kabul, eliminating an imminent ISIS-K threat to Hamad Karzai International airport," Capt. Bill Urban, a spokesperson for the United States Central Command, also known as CENTCOM, said in a statement provided to Newsweek.
"We are confident we successfully hit the target. Significant secondary explosions from the vehicle indicated the presence of a substantial amount of explosive material. We are assessing the possibilities of civilian casualties, though we have no indications at this time. We remain vigilant for potential future threats."
It comes as the U.S. races to finish evacuating Americans and Afghan allies ahead of an August 31 deadline for pulling out of Afghanistan after the Taliban's takeover of the country.
Eleven Marines, a Navy sailor, and an Army soldier were killed in Thursday's bombing, which was blamed on ISIS-Khorasan, Afghanistan's offshoot of Islamic State.
The U.S. State Department issued a new security alert, instructing people to leave the airport area immediately "due to a specific, credible threat."
On Saturday, President Joe Biden also warned that another attack was "highly likely."
"The situation on the ground continues to be extremely dangerous, and the threat of terrorist attacks on the airport remains high," he said.
"Our commanders informed me that an attack is highly likely in the next 24-36 hours. I directed them to take every possible measure to prioritize force protection, and ensured that they have all the authorities, resources and plans to protect our men and women on the ground. They assured me that they did, and that they could take these measures while completing the mission and safely retrograding our personnel."
Biden also vowed to keep up retaliatory airstrikes against ISIS-K.
"This strike was not the last," Biden said, referring to a drone strike that killed a planner with the group. "We will continue to hunt down any person involved in that heinous attack and make them pay."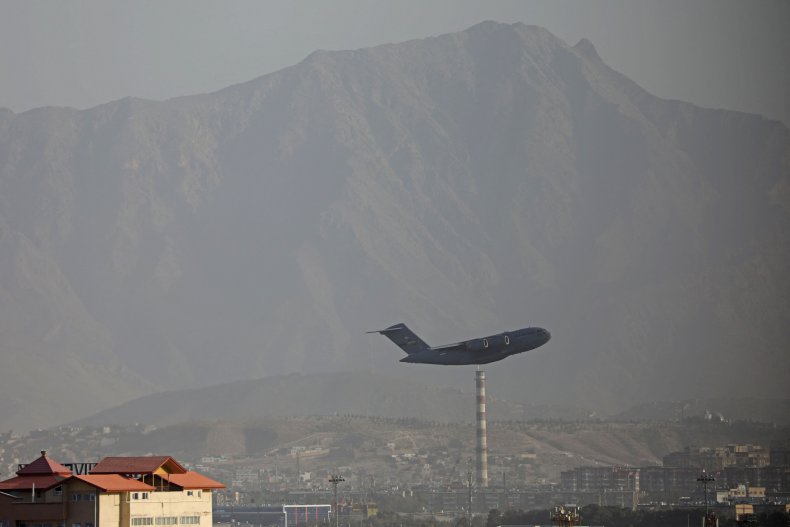 Updated 8/29/21 9:20 a.m. ET: This article was updated with more information.
Updated 8/29/21 10:20 a.m. ET: This article was updated to include further information.
Updated 8/29/21 11.05 a.m. ET: This article was updated to include further information.