Mystery Explosion Less than 100 Miles from Moscow Leaves Kremlin Confused
A mystery explosion that was reported by locals less than 100 miles from Russia's capital has left the Kremlin fumbling for answers.
The blast occurred in Kolomna near Moscow on Thursday evening, state-run news agency RIA Novosti reported, citing the city administration. Its cause is still unknown. Footage circulating on social media shows eyewitnesses describing the explosion as being preceded by a loud whistle and followed by smoke and a glow. Emergency services later said they had been unable to detect signs of an explosion.
It came days after Russian news outlet Baza reported that there had been a "massive drone attack on Russia," with unidentified objects or drones spotted in at least five regions in the space of 24 hours.
On Tuesday, Russia temporarily closed airspace over St. Petersburg amid unconfirmed reports that an unidentified object, possibly a drone, had been spotted above the city.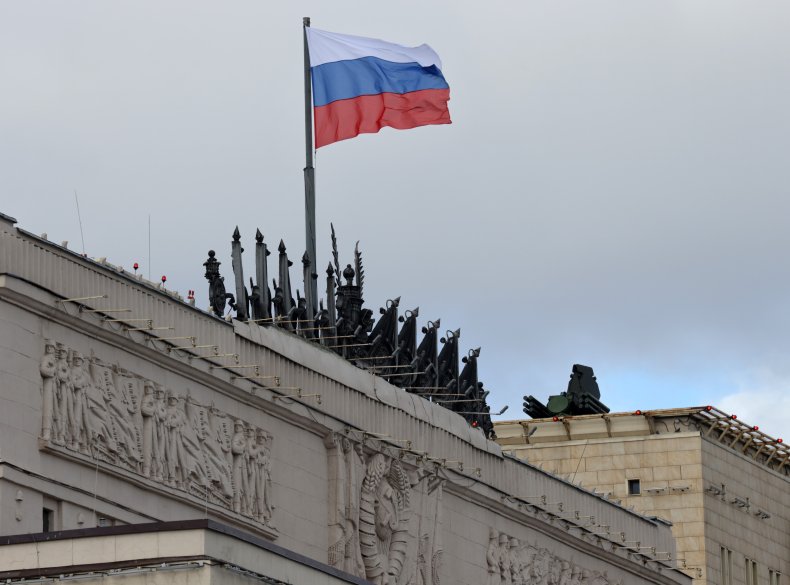 "The explosion occurred in the air. With a high degree of probability, it was a drone," state-run news agency Tass said of the Kolomna blast on Friday, citing a spokesman for local law enforcement agencies. "However, one cannot be sure of that, since no fragments have yet been found,"
The Moscow region's energy ministry said the city's gas and electricity supplies facilities are operating as normal, with no abnormalities detected.
Newsweek wasn't able to immediately verify those reports.
On Thursday Ukraine's military published a statement saying there is an ammunition depot to the south of Kolomna, and a strategic military communications facility to the southeast of the city.
"The Unmanned Aviation Center of the Ministry of Defense of the Russian Federation is located in Kolomna. This Center is responsible for the use of UAVs in law enforcement agencies and civilian departments, the training of specialists for UAV units, as well as for military drone tests," it said.
Two days earlier, a drone came down near a gas distribution station owned by Gazprom, the state-controlled energy giant, near the village of Gubastovo in the Moscow region, Russian media said.
Ukraine has denied responsibility for any drone attacks inside Russian territory this week.
"Ukraine doesn't strike at the Russian Federation's territory. Ukraine is waging a defensive war to de-occupy all its territories," Mykhailo Podolyak, a Ukrainian presidential adviser, tweeted on Wednesday.
Do you have a tip on a world news story that Newsweek should be covering? Do you have a question about the Russia-Ukraine war? Let us know via worldnews@newsweek.com.