Explosion, Oil Fires Erupt in Russia at Midpoint Between Moscow and Kyiv
Large fires have been reported at an oil depot in the Russian city of Bryansk, which is approximately the halfway point between Moscow and Kyiv. Multiple explosions were reportedly heard, but there's no evidence of an attack from Ukraine into Russian territory.
While some sources questioned if Ukraine was responsible, Reuters reported "no immediate indication" the blaze was connected to the war. The fires were reported in the same region Russian officials claimed was hit last week in an attack striking residential buildings and injuring seven people.
Videos of the Bryansk blazes circulated widely on social media, showing columns of smoke rising from facilities in the Russian city.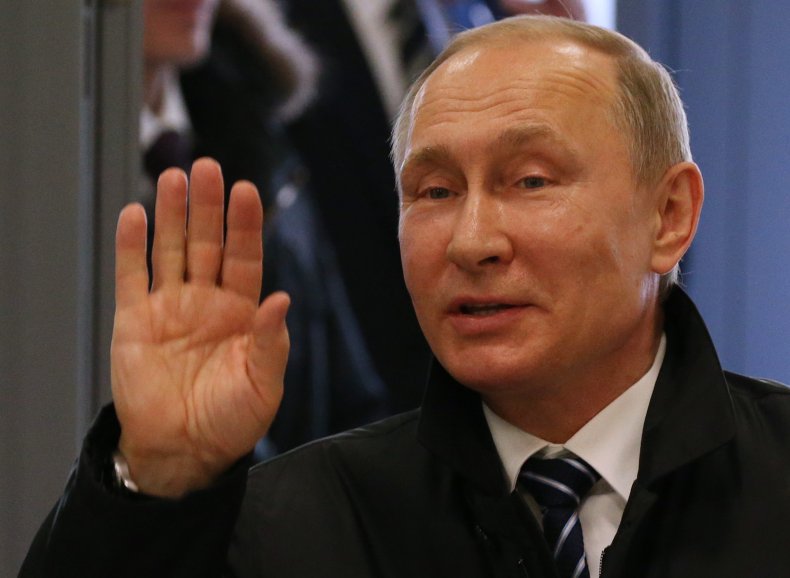 NASA's Fire Information for Resource Management System showed a satellite image of multiple fires.
Unconfirmed reports suggested "a possible Ukrainian attack on an oil pipeline transporting oil from Russia to Europe through Ukraine and Belarus," according to an article published in the Express. Journalist Alexander Bunin told followers on Twitter that "several explosions" happened and two fuel tanks are on fire.
"On the outskirts of Bryansk, two fuel tanks are burning in a military unit on Moskovsky Prospekt and an oil refinery at Snezhetsky Val," he wrote, according to the Express.
No official information was provided.
The Ukrainian media outlet Euromaidan Press speculated the fires involved the Druzhba pipeline, which runs from Russia to Europe.
Bryansk is located around 286 miles southwest of Moscow and 295 miles from the Ukrainian capital of Kyiv.
The fires in Bryansk occurred after a meeting Sunday in Kyiv with Ukrainian President Volodymyr Zelensky, U.S. Secretary of State Anthony Blinken and U.S. Defense Secretary Lloyd Austin.
They were set to discuss weaponry after Switzerland blocked the export of its ammunition.
Zelensky wanted to talk on weaponry types that could be supplied to Ukraine to help its fight against Russia, according to Reuters.
An adviser to the Ukrainian president said Sunday that the meeting, which has not been confirmed by the U.S., took place, according to The Washington Post.
It was the first time top-level U.S. officials visited Ukraine since the start of the war.
During the meeting, Blinken and Austin announced more than $300 million in foreign military financing and said the sale of $165 million worth of ammunition has been approved, according to the Associated Press. They also announced that President Joe Biden is expected to unveil his nominee for ambassador to Ukraine, and that American diplomats would be returning to the country this week.
In Kyiv, the U.S. Embassy will remain closed, according to the report.