'F*** Your Wall': Stephen King Roasts Trump Over Border 'Vanity Project'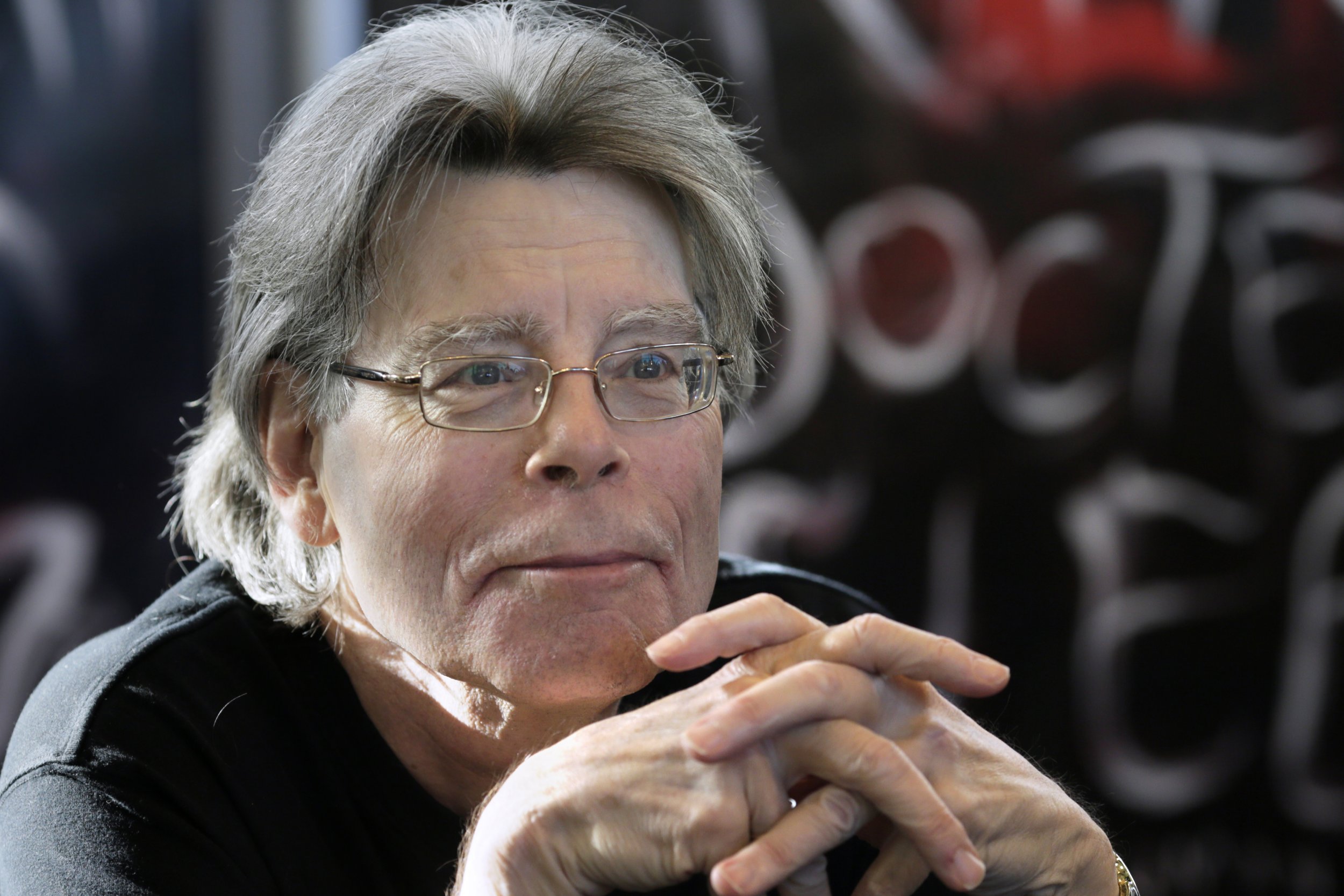 Stephen King has hit out at President Donald Trump's funding demand for the U.S. leader's long-promised border wall. On Wednesday, in an expletive-laden Twitter post, the American author called on Trump to "do something good for once" and put that money towards services for children and veterans.
"F*** your wall," King wrote. "Split that 5 billion between at-risk children who don't have lunches and vets who can't get proper medical and psychological treatment."
Read more: Trump claims Mexico is still 'paying for the wall' thanks to money saved with USMCA
"F*** your vanity project," the horror writer told Trump, adding: "Do something good for once."
King's blunt message to the U.S. leader came following a Tuesday tweet in which he mockingly asked the president who would be paying for the proposed border wall that he vowed would be funded by Mexico.
"Wait a minute, wait!" the author wrote. "Wasn't...um, Mexico going to pay for Trump's useless, just-tunnel-under-it-wall?"
Whether Trump saw the tweet or not, the president appeared to answer it come Thursday morning, with the U.S. leader taking to Twitter to assert that Mexico is still "paying for the wall."
"One way or the other, Mexico is going to be paying for the Wall," Trump said in his early Thursday tweet. "This has never changed."
How the president plans on Mexico funding the construction of his border wall has apparently changed, however, with the U.S. leader claiming that the money would be returned through funds saved by the U.S.'s new trade deal with Mexico and Canada, the United States-Mexico-Canada agreement (USCMA).
Trump has threatened to partially shut down government if he does not receive $5 billion in funding for his border wall.
Democrats have asserted that the U.S. leader should accept $1.6 billion to go towards fortifying the border. However, the president has claimed that amount would not be adequate to bring his campaign pledge to fruition.
On Wednesday, Trump held an Oval Office meeting with House Minority Leader Nancy Pelosi and Senate Minority Leader Chuck Schumer in an apparent bid to come an agreement and avert a partial government shutdown.
However, the tense meeting quickly became a war of words, with Pelosi asserting that she will not agree to any more funding for the construction of the president's wall.
There is still time to avert a partial government shutdown, however that is quickly running out with Congress facing a December 21 deadline, when funding for a number of key government agencies is set to expire.