Who is Exempt From Wearing a Face Mask?
As more states are implementing face mask mandates and the Centres for Disease Control and Prevention (CDC) is calling on Americans to wear face coverings, some people may be wondering who could be considered exempt from the rules.
While cloth face masks should used by the public to slow the spread of the coronavirus, some people may have difficulties wearing face masks. According to advice from the CDC, the information below lists who should not wear a face mask, and the steps that those who find masks difficult to wear should take instead.
Who should not wear a face mask?
According to the CDC, the following people should not wear a face mask:
Children younger than 2 years old.
Anyone who has trouble breathing.
Anyone who is unconscious, incapacitated, or otherwise unable to remove the cloth face-covering without assistance.
The CDC recognizes that wearing a cloth face mask may not be possible for some people as they may "exacerbate a physical or mental condition, lead to a medical emergency, or introduce significant safety concerns." However, in these instances, adaptations and alternatives should be considered.
People who are deaf or hard of hearing
Cloth face coverings may be difficult for people who are deaf or hard of hearing and for those who care for or interact with a person who is hearing impaired, as they would impact their ability to lipread. However, the CDC recommends using a clear face covering or using a different method of communication, like written communication or closed captioning.
People with intellectual and developmental disabilities
People with intellectual and developmental disabilities, mental health conditions or other sensory sensitivities that may face challenges wearing cloth face coverings should consult with their healthcare provider for advice.
Younger children
As younger children may find it difficult to wear a cloth face mask, especially for a long period, the use of face masks should be prioritized when it is difficult to maintain a distance of 6 feet. Additionally, children should be provided with face coverings of the right size and should be educated and reminded about the importance of face masks.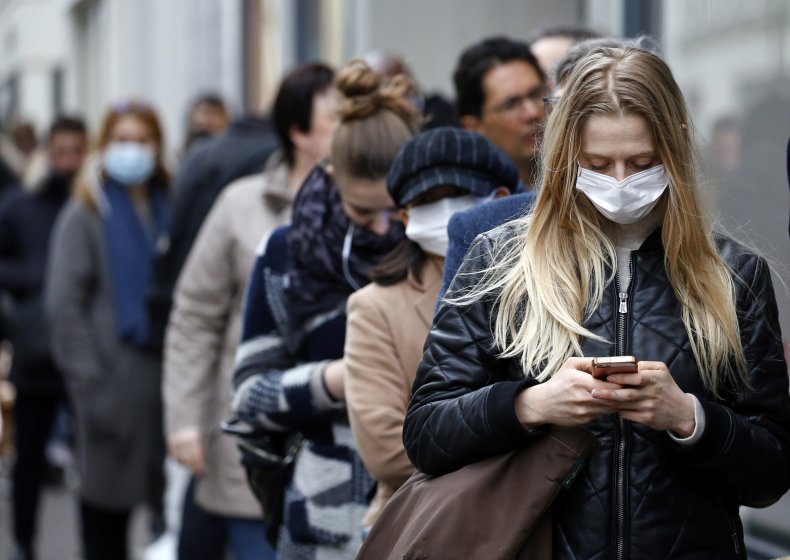 Cloth face coverings in certain settings
Additionally, people should not wear cloth face coverings in situations where it could become wet, such as swimming. When in the water, it is important to maintain a physical distance form others.
It may be difficult for some people to wear face masks when engaged in activities like running, so these people should consider exercising outdoors instead of indoors and where it is possible to social distance.
Finally, people who work where cloth face coverings could increase the risk of heat-related illness or safety concerns should consult with an occupational safety and health professional to determine the appropriate face covering for their setting.
Face Mask Exemption Cards
Images and claims of face mask exemption cards have been circulating but they are fake. The card reads: "Wearing a face mask posses [sic] a mental and/or physical risk to me. Under the Americans with Disability Act (ADA), I am not required to disclose my condition to you." The card references the "Freedom to Breathe Agency," which does not exist.
The Freedom to Breathe Agency is a Facebook group that describes themselves as a: "movement of proud American citizens who are dedicated to protecting their freedom and liberty."
U.S. Attorney Matthew Martin of the Middle District of North Carolina said in a statement: "Do not be fooled by the chicanery and misappropriation of the DOJ eagle. These cards do not carry the force of law. The 'Freedom to Breathe Agency,' or 'FTBA,' is not a government agency."