First Flight for Facebook's Internet Plane Aquila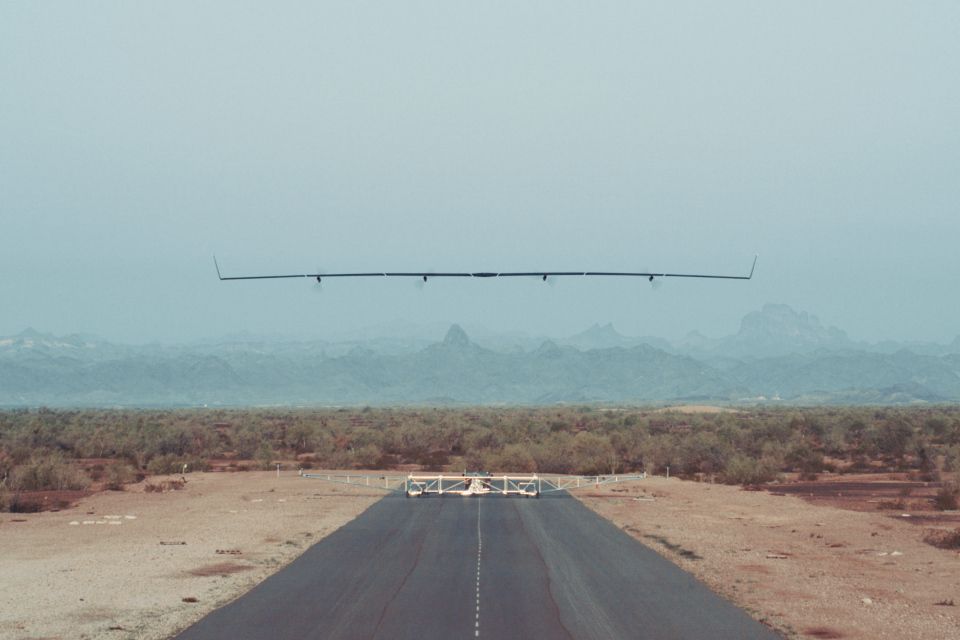 The first full-scale test flight has taken place of Facebook's solar-powered Aquila plane, designed to deliver internet access to remote areas of the world.
Facebook's Connectivity Lab carried out a 90-minute high-altitude test of its unmanned aircraft over Yuma, Arizona, on June 28. In a blogpost announcing the milestone, the project's head described the potential for Aquila to bring the internet to the 1.6 billion people living in remote locations with no online access.
"We believe this work has never been more important," said Jay Parikh, Facebook's global head of engineering and infrastructure. New technologies like Aquila have the potential to bring access, voice and opportunity to billions of people around the world, and do so faster and more cost-effectively than has ever been possible before."
The test flight was designed to evaluate the aircraft's design and its operational model, but Parikh acknowledges that major advancements in science and engineering need to be made before it can be rolled out on any significant scale.
The eventual goal is to use a network of the planes that each fly for up to three months at a time. However, the current world record for solar-powered unmanned flight is two weeks.
Aquila is one of several initiatives that the social network is working on through its Internet.org foundation, alongside low-Earth orbit satellites and giant internet towers. While some have praised the company's ambition to connect the two-thirds of the planet without internet access, critics have suggested it is solely motivated by private gains.
"We shouldn't celebrate Facebook's efforts to 'bring the internet to all' because that is not what they are doing," transparency advocate David Sasaki said in a blogpost published shortly after the unveiling of Internet.org in 2013.
"When Zuckerberg says that access to the internet is a human right, what he means is that access to Facebook should be a human right."