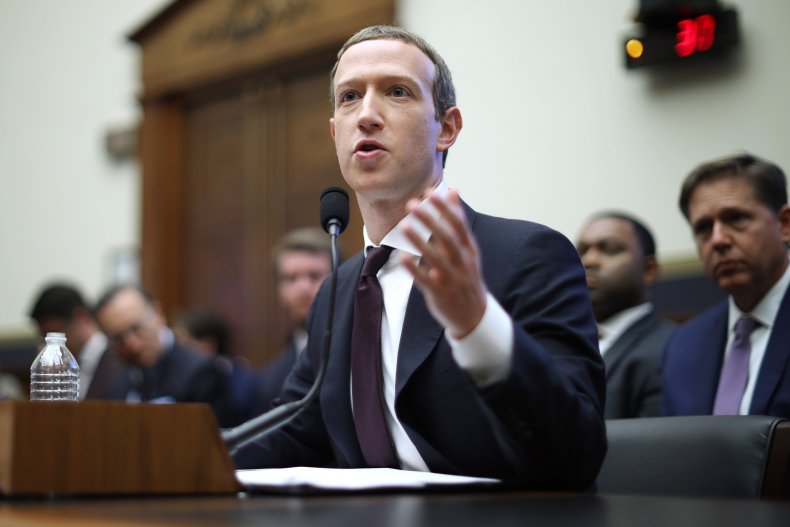 "They 'trust me'... Dumb f--ks."
Mark Zuckerberg's infamous utterance in 2004 was prophetic: despite its tremendous reach and popularity, Facebook has had a history of scandals long before the social media giant was under recent scrutiny from Congress over political advertising on the platform. Here is a rundown of Facebook's troubles over the years when it comes to data sharing and user privacy concerns.
The issues with Facebook go back to the early years of the company, when "TheFacebook" (as it was then known) gave teenage Zuckerberg access to "over 4,000 emails, pictures, addresses, SNS" of witting Harvard students, drawing the founder's aforementioned candid remark.
In 2007, Zuckerberg's "Beacon" project was also in the news. Beacon was a program that allowed companies to track user purchases and notify the users' friends of what they had bought. This marked Zuckerberg's first big apology as well as first tussle with the Federal Trade Commission (FTC) over privacy concerns.
In 2011, Facebook settled with the FTC over privacy charges in which asserted Facebook didn't properly protect users' personal information; that the platform would sell off data to advertisers without consent, which is an astounding promise that Facebook once made. This caused a huge fracture in trust that the world had with the friendly company of connection.
In 2016, former Facebook employees accused the platform of deliberately omitting conservative-minded news stories from their trending news section. After the tumultuous fallout of the 2016 election, Facebook became the boogeyman for acts of foreign influence and collusion, hacking, and issues of free or hate speech.
Then in 2018, the widely-publicized Cambridge Analytica scandal came to light after approximately 87 million users' data were leaked to the voter analytics company. This resulted in a $5 billion fine from the FTC, and a promise from Zuckerbger of "major structural changes to how we build products and run this company."
Zuckerberg and Facebook made headlines again when 4,000 pages of Facebook's internal documents and emails were released by NBC News on Wednesday, revealing the nature of Facebook's recent attempts to supposedly bolster data security for its users.
The documents detailed Facebook's aptly-named "Switcharoo Plan." Facebook would tell the public that new privacy changes would protect user privacy. But behind closed doors, it would allegedly make data-selling even easier for appropriate customers like Amazon, and harder for potential competitors. Another revelation was that even app developers can access personal data.
Additionally, California Attorney General Xavier Becerra announced on Wednesday that the state was suing Facebook as part of an investigation into the company's privacy practices, The New York Times reported. The lawsuit aims to obtain documents that California has requested from the platform, including Zuckerberg and Sheryl Sandberg's email correspondences.