Facebook Says Russia's Internet Research Agency Likely Behind Online Election Meddling, Removes Additional Accounts
As election results were coming in around the country Tuesday night, Facebook announced in a statement that it had removed additional accounts on the social media site and on Instagram that it believed were linked to a Russian "troll farm" website seeking to interfere in U.S. elections and spread propaganda.
The move followed a public statement from Facebook on Monday night, saying it was alerted by law enforcement of possible foreign actors. Facebook then blocked 115 accounts—30 on Facebook and 85 on Instagram— that allegedly attempted to influence the midterm elections.
Monday's statement did not say definitively whether Russia was behind the accounts, but the company confirmed in its Tuesday statement that the foreign group was believed to be responsible.
"We blocked over 100 Facebook and Instagram accounts due to concerns that they were linked to the Russia-based Internet Research Agency (IRA) and engaged in coordinated inauthentic behavior, which is banned from our services," said Nathaniel Gleicher, Facebook's head of cybersecurity policy, Tuesday night.
Ahead of Gleicher's statement, the IRA, based in St. Petersburg, Russia, came out with a claim of its own. The group said they were the ones responsible for the accounts and for interfering in the election. There has been no evidence to suggest the group actually manipulated any results or had any effect on election outcomes.
"CITIZENS OF THE UNITED STATES OF AMERICA!" the message read in all capital letters. "YOUR INTELLIGENCE AGENCIES ARE POWERLESS. DESPITE ALL THEIR EFFORTS, WE HAVE THOUSANDS OF ACCOUNTS REGISTERED ON FACEBOOK, TWITTER AND REDDIT SPREADING POLITICAL PROPAGANDA."
Along with its statement, the IRA posted the entire list of Instagram accounts it reportedly operated, in addition to the Democratic and Republican candidates it supposedly interfered with. The group claimed its "top priority" was the "victory of the Democratic party." The website page also featured large images of President Donald Trump, former Secretary of State Hillary Clinton and former President Barack Obama.
Gleicher said most of the accounts had already been taken down prior to the IRA's post.
"[Tuesday] evening, a website claiming to be associated with the IRA published a list of Instagram accounts they claim to have created," Gleicher said. "We had already blocked most of these accounts yesterday, and have now blocked the rest."
Twelve of the group's Russian members were indicted by a federal grand jury in February as part of special counsel Robert Mueller's investigation into Russian meddling of the 2016 elections.
"Beginning as early as 2014…[the Internet Research Agency] began operations to interfere with the U.S. political system, including the 2016 U.S. presidential election," the indictment said. The IRA had a "strategic goal to sow discord in the U.S. political system," the indictment said. Deputy Attorney General Rod Rosenstein said at the time that the group called their campaign "information warfare" with the "stated goal of spreading distrust" toward candidates and the U.S. political system.
In April, Facebook removed more than 270 accounts believed to be operated by the Russian troll group. It's difficult to know for certain whether the Russian website and its claims on Tuesday were truthful and were indeed from the IRA. The claims of election meddling by the foreign group is one that U.S. intelligence officials and cybersecurity experts were said to be wary of.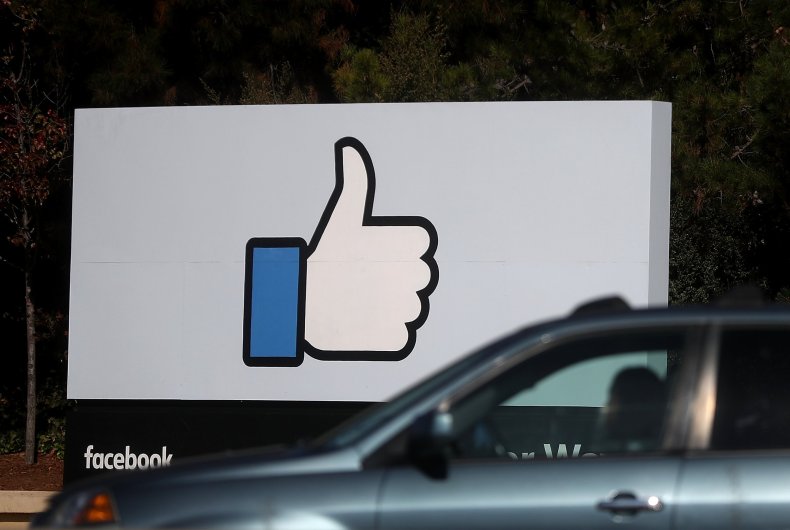 In a joint statement on Monday from the heads of the Department of Homeland Security, Justice Department, Director of National Intelligence and the FBI, the government warned that while foreign actors were trying to influence the elections, entities may make false claims that interference took place. In reality, the officials said, that might not be true.
"Americans should be aware that foreign actors—and Russia in particular—continue to try to influence public sentiment and voter perceptions through actions intended to sow discord," the statement said. "They can do this by spreading false information about political processes and candidates, lying about their own interference activities, disseminating propaganda on social media, and through other tactics."
Other security experts, such as former Alex Stamos, the chief security officer of Facebook, also warned that Americans need to "strike a careful balance between being wary for election manipulation and being skeptical of unsupported claims of manipulation."
In preparation for the midterm elections and to combat foreign actors that seek to sow discord in American elections, Facebook created a "war room." Employees monitored the social media site for misinformation, voter suppression and voter manipulation that could arise as foreign actors were likely ramping up their attempts to interfere.