Some Chinese health officials believe using anal swabs to test for COVID-19 to be the most effective method. They say traces of the virus may last longer in the digestive tract than in the respiratory tract.
Other pathologists in China believe that nasal swabs remain the most effective way of detecting the virus.
Newsweek reported in January that Chinese medical experts still are reviewing preliminary research on the supposed greater efficacy of anal swab tests.
The Claim
Social media users reacted Thursday to recent reports about China's anal-swab strategy.
User @davenewworld_2 posted "Anal swabs are now mandatory in China. We're living in a South Park episode."
The Facts
For foreign visitors, the tests are required in some cities, including Beijing, Shanghai and Qingdao. Reuters reported that Shanghai requires the tests when arriving from hotspot regions or when five people on the same plane have tested positive.
An employee for the epidemic control department in the Daxing district of Beijing told the Global Times, a Chinese state-run newspaper, that "general international travelers" will be subject to anal swab tests in addition to nasal swabs.
Recently, Japan and the United States objected to the use of the tests on their people. Newsweek reported that Japan's chief cabinet secretary, Katsunobu Kato, requested that Beijing stop administering the tests due to complaints of "psychological distress" caused by the exams.
In February, United States diplomats complained about the use of the tests. A State Department spokesperson told Newsweek: "The State Department never agreed to this method of testing and protested directly to the [Ministry of Foreign Affairs] when we learned that some U.S. Mission personnel were subjected to it."
According to the same official, the tests were performed in error.
The tests are not limited to foreign travelers, as their use has been widespread among Chinese citizens. Newsweek reported in March that China performed millions of anal swab tests in February after the U.K. variant of the virus was discovered.
However, Newsweek reported in January that nose and throat swabs were still more widespread due to their convenience.
The Ruling
Half True.
China requires anal swab tests for COVID-19 for some foreign travelers and its own citizens in some cases, although nose and throat swabs still are widely used because of convenience.
While it is not mandatory in every situation, it is now common practice.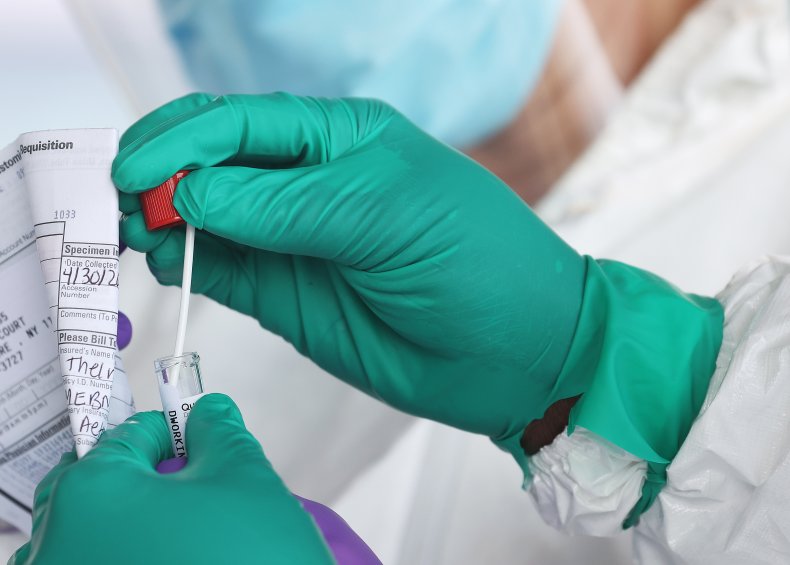 Uncommon Knowledge
Newsweek is committed to challenging conventional wisdom and finding connections in the search for common ground.
Newsweek is committed to challenging conventional wisdom and finding connections in the search for common ground.
For more information about this ranking please click on this
LINK