Fact Check: Did AOC 'Funnel' Cash to Chinese Agent Before Balloon Appeared?
The surprising arrival of a suspected Chinese spy balloon over Montana has led to arguments in Washington over whether the device should be seen as a threat to U.S. security.
Addressing a press conference, Pentagon spokesman Brigadier General Patrick Ryder said the balloon is "well above commercial air traffic and does not present a military or physical threat to people on the ground." China has said it was really a civilian research "airship" that's mainly used for gathering weather data.
Nonetheless, the incident has led to heightened scrutiny of the U.S.' relationship with China and whether some people at the top share too close a bond with the eastern superpower.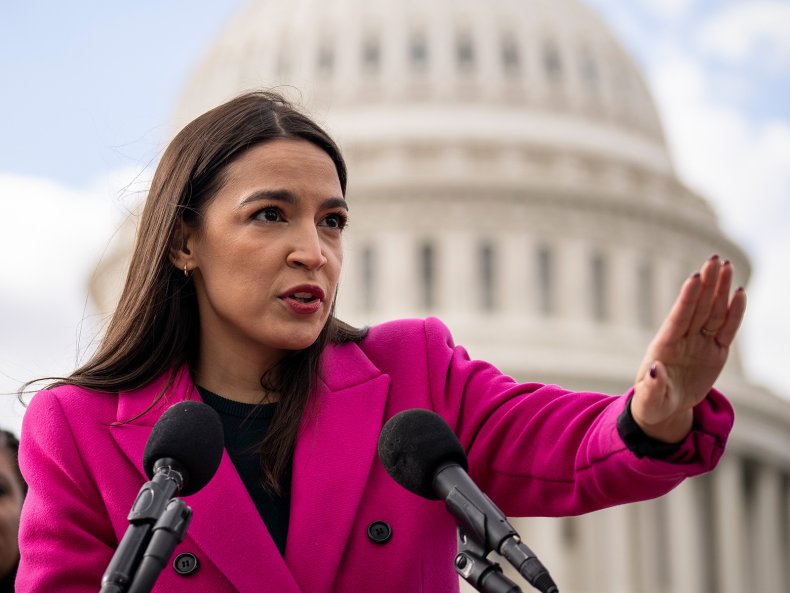 The Claim
A tweet by conservative commentator Jack Posobiec, posted February 3, 2023, made the claim that New York Congresswoman Rep. Alexandria Ocasio-Cortez (D-NY) had "FUNNELED CASH" to a "CHINESE FOREIGN AGENT BEFORE SPY BALLOON APPEARED."
Beneath the tweet, which has been viewed more than 155,000 times, was a link to his podcast and an image that repeats the same claim as above.
The Facts
The spy balloon story has fueled criticism of the Democrats over the decision not to shoot down the device as it flew over Montana.
It's here, it seems, that Ocasio-Cortez has found herself the target of criticism for her election campaign's association with a Chinese firm that the Department of Justice has classified as a foreign agent.
However, even if the timeline behind Posobiec's accusation has technical accuracy, the presentation of the claim (particularly with interest surrounding the spy balloon's appearance) could be misinterpreted.
It is true that during the 2021-2022 electoral cycle, the Ocasio-Cortez campaign spent $1,456 for advertising with Sing Tao Newspapers Ltd: once in April 2021 and again in November 2021, as Federal Election Commission records show.
In August 2021, Sing Tao Newspapers New York Ltd was registered by the U.S. Department of Justice as a foreign agent, as reported by Axios.
It is not clear from reports whether the campaign team was aware of the Chinese newspaper's status as a foreign agent or what media buying contract the ad may have been a part of (if any).
So, it is true that the New York Congresswoman, in effect, did send money to an organization that has been deemed by the U.S. to be an agent of the Chinese government.
However, there is no evidence of how Ocasio-Cortez, Sing Tao, and the balloon are linked, beyond the slightly tenuous connection with the Chinese government.
Ocasio-Cortez was not the only politician to have bought ad space either. As Federal Election Commission reports show, other Representatives, such as Nicole Malliotakis (R-NY), spent more than $7,000 on print ads with Sing Tao Newspapers New York Ltd in 2022.
Although it is a matter of semantics, claiming the money was "funneled" also seems to imply an underhandedness that does not appear to be at play here.
In Posobiec's defense, he explains the story in more detail on his podcast (linked in his tweet) far more than in the tweet.
It is also worth mentioning that the less than $1,500 Cortez spent on these ads represents a fraction of a percent of the more than $11 million her campaign spent during the last election cycle.
However, while there is a degree of plausible deniability behind what Posobiec's claim may mean, there is no evidence of any meaningful relationship here between Ocasio-Cortez, Sing Tao and the Chinese government.
Newsweek has contacted Posobiec, Malliotakis, and Ocasio-Cortez for comment.
The Ruling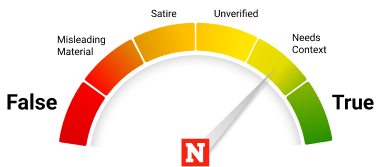 Needs Context.
Posobiec isn't technically incorrect but there's scope for misinterpretation. While Ocasio-Cortez paid for ad space in a Chinese newspaper, whose American subsidiary was listed as a foreign agent by the U.S. government, there is no evidence that either is linked to the appearance of a spy balloon over Montana, as Posobiec's tweet may imply.
Ocasio-Cortez was also not the only representative to have spent money on Sing Tao, and it was a fraction of her total ad spend in 2021-2022.
FACT CHECK BY Newsweek's Fact Check team