Fact Check: Did Donald Trump Cost You a Week of Unemployment Pay by Signing Bill Sunday?
President Donald Trump delayed signing the $2.3 trillion spending bill, which provides $900 billion in coronavirus relief and $1.4 trillion in other government spending, until Sunday night after a week of demanding changes to the bill.
The difference of one day might have had an impact on access to unemployment benefits for millions of Americans.
Trump has publicly disagreed with members of his party in Congress, demanding that the $600 individual stimulus checks be raised to $2,000. A portion of the coronavirus relief fund will provide an additional $300 in unemployment benefits per week through March 14. According to CNBC, the programs that provide unemployment benefits will be extended 11 weeks, which would allow individuals to receive up to 50 weeks of benefits.
The Claim
Many Americans are concerned that the one-day delay in signing the spending bill will cost them a full week in unemployment benefits. According to CNN, at least 12 million people receive benefits under the CARES Act signed into law in March.
Many Americans, including Senator Bernie Sanders (I-Vt.), flocked to Twitter to express concern about the impact of the delay.
Olivia Troye, a former homeland security, counterterrorism and coronavirus adviser to Vice President Mike Pence, also claimed that millions of Americans would lose a week's worth of unemployment benefits if the spending bill was not signed in time.
The Facts
Multiple news outlets have reported on the possible consequences of Trump waiting an extra day before signing the spending bill that will provide $900 billion in coronavirus relief after eight months of congressional gridlock.
Under the spending bill that Trump signed Sunday night, the two unemployment programs under the CARES Act are being extended for up to 11 weeks, until March 14. According to CNN, the Pandemic Unemployment Assistance (PUA) program extends benefits to 39 weeks for people who are self-employed, work in the gig economy or are freelancers while the Pandemic Emergency Unemployment Compensation program (PEUC) provides an additional 13 weeks to people who have used all available state benefits, which usually last 26 weeks.
According to CNET, the stimulus package benefits, including the program extensions and extra weekly $300 in unemployment checks under Federal Pandemic Unemployment Compensation (FPUC), were set to begin on December 26. However, Trump didn't sign the spending bill until the next day, which called into question if unemployment benefits would include the week beginning Monday, December 28.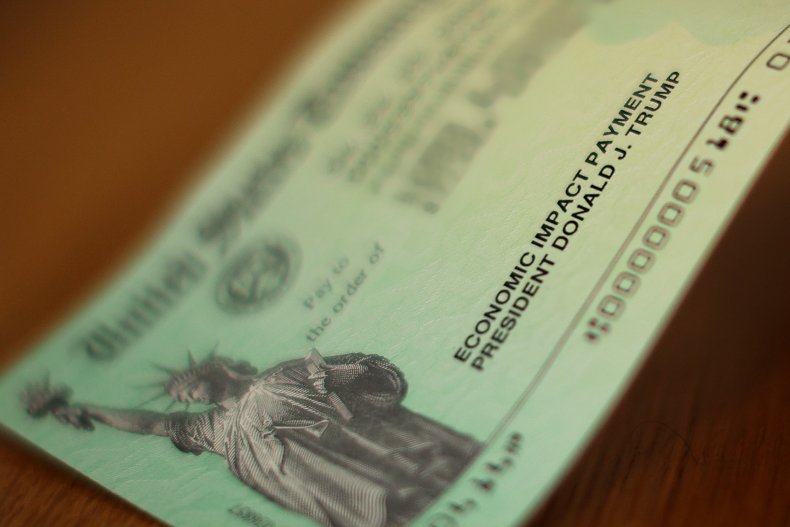 According to Michele Evermore, senior policy analyst at the National Employment Law Project, there are options to make sure that people don't lose out on a week worth of benefits.
"One could argue that really they're just continuing the old agreement and that agreement goes back to April so if you just change the dates on that old agreement, then potentially we're not losing a week of benefits," Evermore said.
Evermore added that if states were to modify the dates on the old agreement, they would do so under guidance from the Department of Labor.
The Ruling
False.
President Trump signing the spending bill Sunday night instead of Saturday did not cost millions of Americans one week of benefits.
Senator Ron Wyden (D-Ore.) confirmed in a statement that unemployed workers will not miss a week of benefits in a tweet from Emily Cochrane on Tuesday.
Wyden's statement reads: "The Labor Department has told states they are able to pay all benefits for the week of December 27. I greatly appreciate the Labor Department taking advantage of available flexibilities as it was urged to do. Millions of jobless workers will be able to breathe a sigh of relief, knowing that they will not lose a week's worth of income. Now, Donald Trump's needless delay in signing the relief bill still means unnecessary administrative headaches and late payments, but workers will not lose income."
A spokesperson from the Department of Labor provided a statement about the status of the unemployment benefits.
"As states are implementing these new provisions as quickly as possible, the Department does not anticipate that eligible claimants will miss a week of benefits due to the timing of the law's enactment," the spokesperson said. "I can confirm that the department expects individuals to receive 11 weeks of benefits, as long as they meet program eligibility requirements."
According to Evermore, it will take some time for those 11 weeks of benefits to be dispersed to people around the country.
"The other thing is, no matter what, Congress got the bill to the president's desk so late that there would have been a lag in people actually getting a check," said Evermore. "It takes two or three weeks to program new benefits into the computer system and so, that throws everything off. It would've been a couple weeks of delay getting payments but those payments should have been due starting December 27."
She also mentioned that states will be able to provide back-pay to people for the few weeks it takes for the computer systems to get back up and running. The spokesperson for the Department of Labor did not specifically mention this course of action but Evermore stated "that's the way it always works."