Fact Check: Did Ivanka Trump and Jared Kushner Make $640M in White House?
As the Joe Biden administration contends with new controversies surrounding the president's son, Hunter, left-leaning pundits have hit back, highlighting several well-documented financial scandals involving Donald Trump's family members.
Alleged leaks from Hunter Biden's iCloud account have recently given Republican and pro-Trump supporters new material to further undermine Joe Biden's integrity.
However, many consider this slew of attacks a poor cousin to allegations that Trump's daughter, Ivanka, and her husband, Jared Kushner, have faced previously.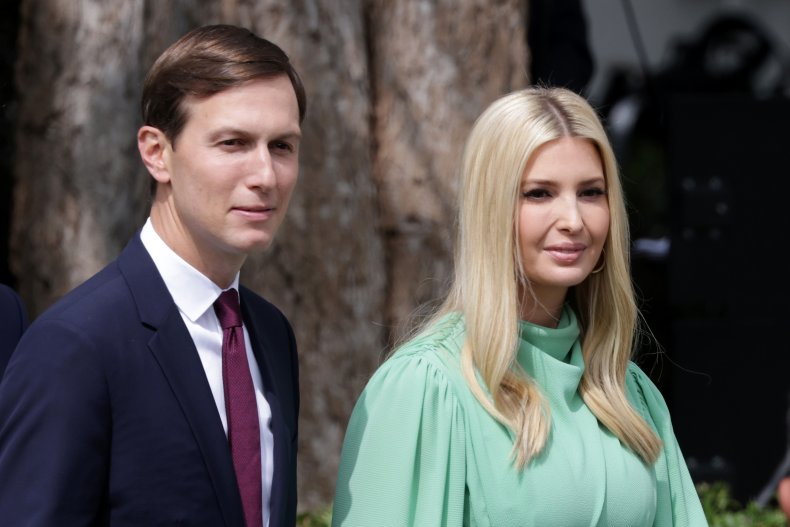 The Claim
A tweet, sent on July 14, 2022, states that Donald Trump's daughter Ivanka Trump and her husband Jared Kushner earned $640 million while working in the White House.
The tweet, which has received more than 17,000 engagements, also says that Kushner earned an extra $2 billion from Saudi connections as part of a "cover-up" of murdered journalist Jamal Khashoggi.
The Facts
The wealth that Kushner and Ivanka earned from outside income while Donald Trump was president has been laid bare by a number of journalists.
The couple were said to have made at least $82 million in outside income while working for the Trump administration as early as 2017.
According to the Washington Post and Politico, Ivanka earned $3.9 million from her share in the Trump International Hotel, $5 million from her clothing brand, $2 million in income and severance from the Trump Organization and $289,000 from Penguin Random House, as an advance for her new book Women Who Work. She reportedly donated the proceeds from the book to the Ivanka M. Trump Charitable Fund.
Kushner made at least $70 million from his shares in his family's real-estate companies, including $5 million from Quail Ridge, a New Jersey apartment building that Kushner Cos. acquired in 2017.
So, that both Ivanka and Kushner both made millions in outside income while working for the Trump administration has been widely reported and is not in question.
However, the tweet claiming they earned $640 million, and that Kushner was given $2 billion hush money to cover up the death of Saudi journalist Jamal Khashoggi, significantly stretches the facts.
The $640 million figure appears to come from this report by Citizens for Responsibility and Ethics in Washington (CREW), which assessed the couple's financial disclosures.
The report clearly states at the outset that Kushner and Trump made somewhere between $172 million and $640 million in outside income.
The article notes: "It is impossible to tell the exact amount as the income is sometimes reported in broad ranges and cover four months of income before Ivanka Trump officially joined her father's administration and nearly one month before Jared Kushner joined."
Among CREW's findings were how Ivanka made $13 million from the Trump Hotel in Washington DC since 2017, and up to $1 million from her Ivanka Trump brand in 2019 (despite claiming all business operations ceased in 2018).
Kushner was reported to have a stake in a company called Cardre, which offered "investment vehicles" for the Trump administration's "Opportunity Zones" program in 2018. Kushner's stake in Cardre was originally valued between $5 million and $25 million, later rising to $25 million to $50 million.
CREW reported on the couple's financial disclosures throughout the Trump presidency, with combined annual incomes of more than $157 million. The disclosures are available from the CREW website.
However, as already mentioned, the $640 million figure was a higher estimation, not a total amount as the tweet suggested.
As for the $2 billion figure, this too is documented although the claims about Khashoggi are speculative.
Kushner's newly-established private equity firm Affinity Partners received the $2 billion investment from the Saudi sovereign wealth fund—Public Investment Fund—six months after leaving the White House, despite concerns and opposition from the fund's advisers, according to the New York Times.
In return for its $2 billion investment, the Saudi fund would get a stake of at least 28 percent of Affinity Partners.
The relationship between the crown prince and Kushner goes back to 2016 and is said to have flourished throughout the Trump administration.
Kushner was described as a close ally of Saudi Prince Mohammed bin Salman, setting up meetings between his father-in-law and the prince at the White House.
The New York Times also reported that Kushner continued conversations with Prince Mohammed even after American intelligence agencies blamed the prince for ordering the killing of Khashoggi in October 2018.
However, there is simply not enough evidence to claim that the $2 billion his firm earned was payment for a "cover-up" of Khashoggi's death. As a payment for the stake in the company, it would hardly fall under "income."
As it was, the $2 billion investment was reported to have not moved smoothly either, with some of the prince's fund allegedly hesitant to the deal.
The Trump family have been forced back into the spotlight recently as the January 6 Select Committee hearings continue.
While Ivanka Trump testified to the committee that she had accepted the assessment that there was no evidence of widespread voter fraud, footage from a recent documentary is said to feature a clip of her stating her father should "continue to fight until every legal remedy is exhausted."

Newsweek has contacted Jared Kushner's former business Kushner Companies for comment.
The Ruling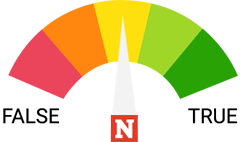 Half True.
Reports put Jared Kushner and Ivanka Trump's combined outside income earned during the Trump administration at between $172 million and $640 million. Reporters investigating their disclosure made it clear that $640 million was part of a broad range estimate, not a total amount earned. An additional claim about Kushner earning $2 billion for a "cover-up" of Jamal Khashoggi's murder is unsupported by evidence (although a firm owned by Kushner did receive a $2 billion investment from Saudi Prince Mohammed bin Salman, who was blamed by American intelligence agencies for ordering Khashoggi's death).
FACT CHECK BY Newsweek's Fact Checking team