Fact Check: Did Joe Biden Say 'Get Vaccinated' to Prepare for Hurricanes?
Residents in the state of Florida have been rushing to prepare for Hurricane Ian as it is due to make landfall on Wednesday, September 28, after leaving 11 million people in Cuba without power.
The U.S. National Hurricane Center has predicted that Hurricane Ian could become a Category 4 hurricane before it reaches Florida's shores, with potential winds of up to 130mph.
As preparations are underway to brace for the hurricane, comments from President Joe Biden about hurricane preparedness made last year have garnered renewed attention.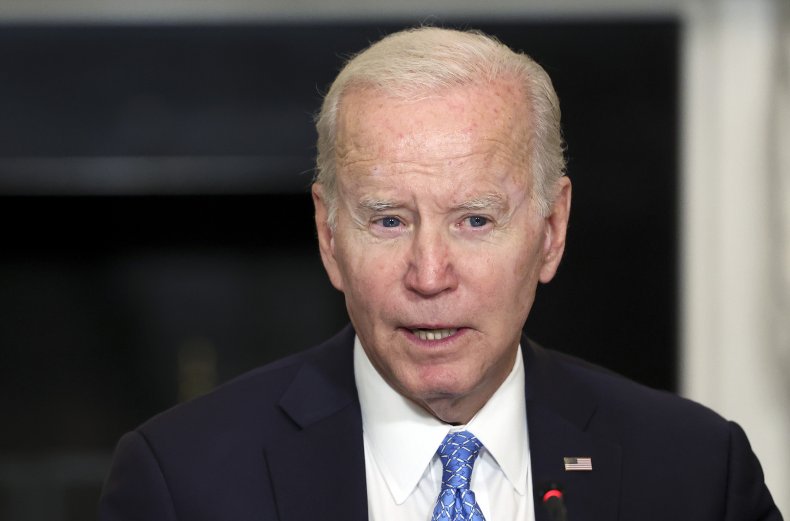 The Claim
On Tuesday, Benny Johnson, host of The Benny Report on conservative network Newsmax, shared a video of President Joe Biden on Twitter urging people who live in states where hurricanes often occur to get vaccinated.
He wrote: "Never forget when Joe Biden told Americans to prepare for Hurricane season by getting Vaccinated."
The video is from August 10, 2021. It shows Biden talking about preparing for hurricanes and urging people to get vaccinated against COVID-19. The video was widely shared on social media last year.
In the clip, Biden says: "Let me be clear: If you're in a state where hurricanes often strike—like Florida or the Gulf Coast or into Texas—a vital part of preparing for hurricane season is to get vaccinated now.
"Everything is more complicated if you're not vaccinated and a hurricane or a natural disaster hits."
The video has now been viewed 1.6 million times and many social media users responded to Johnson's post with criticism and mockery of the president.
Twitter user Just Michelle wrote: "And all this time I was doing it wrong by boarding up my windows and buying water. We'll [sic] golly! Got a broken toe? Get vaccinated! Can't pay your electric bill? Get vaccinated! Lost your dog? Get vaccinated!"
However, other users defended Biden's remarks and some pointed to a 2021 fact check of the video by PolitiFact, which had been re-shared in response to Johnson by PolitiFact's Twitter account.
Social media users also criticized Biden's comments last year, suggesting his advice made no sense. Some mocked the president for appearing to suggest vaccinations could protect people from the effects of hurricanes.
The Facts
The video clip, which went viral in 2021, does not include Biden's remarks that provide context for him urging people in hurricane-prone states to get vaccinated.
Biden made the remarks at a White House meeting where he discussed the Delta variant of COVID-19 and natural disasters "compound one another."
The president said at the time: "If you wind up having to evacuate, if you wind up having to stay in a shelter, you don't want to add COVID-19 to the list of dangers that you're going to be confronting."
Biden was urging people to get vaccinated against COVID-19 in an effort to lower the risk of infection as people stayed in shelters and evacuated from their homes.
A number of fact-checking organizations reviewed the viral video last year, including PolitiFact, Reuters and USA TODAY, and concluded the video lacked context.
The official White House transcript of Biden's remarks and the full video show Biden was encouraging vaccination specifically within the context of hurricane-related evacuations.
As PolitiFact noted on September 16, 2021, this mirrored advice from the Centers for Disease Control and Prevention (CDC), which advised people to get vaccinated against COVID-19 as part of its tips on hurricane preparedness.
"Staying up to date on vaccines makes it less likely that you will be sick with COVID-19 while sheltering or evacuating from a hurricane, and less likely to need medical services while hospitals are under strain from the natural disaster," the CDC's website says.
Crucially, Biden, who recently (and somewhat controversially) pronounced that the COVID-19 pandemic is "over," did not discuss vaccination in the context of hurricane Ian, which is advancing on Florida at the moment.
The Ruling
Misleading Material.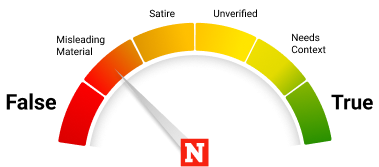 The clip of an old speech by Biden has been shared misleadingly in the context of hurricane Ian.
Out of context, Biden's past comments about vaccinations and hurricanes don't provide a clear picture of what he was discussing.
However, the president's full remarks show he was urging vaccination to limit the spread of COVID-19 in shelters and during evacuations caused by hurricanes, while the CDC offered similar advice.
Newsweek has asked the White House for comment.
FACT CHECK BY Newsweek