Former President Donald Trump's tricky relationship with facts has often manifested in promoting and, on occasion, exaggerating his record and achievements as U.S. leader.
In a recent statement, Trump suggested he has the support of the head of one of the largest pharmaceutical companies in the world.
At a rally in May 2022 he claimed the owner of Johnson & Johnson was there among his friends.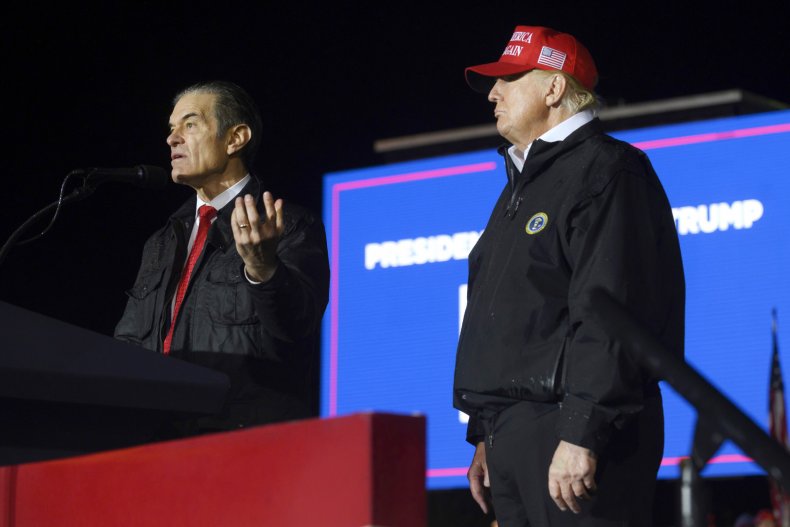 The Claim
On May 6, 2022, Trump spoke at a rally in Greensburg, Pennsylvania, in part to show his support for Dr. Mehmet Oz, one of the GOP's candidates for Senate in the state's upcoming primary.
During the rally Trump complimented a number of his close allies in attendance, including "Woody Johnson, a great gentleman, do you ever hear of Johnson & Johnson? He owns the place. I tell you what, this guy's got cash like nobody's got cash."
The Facts
Robert Wood Johnson IV, or Woody Johnson, is a scion of the Johnson & Johnson dynasty. He has a close relationship with Trump, having served as the U.S. ambassador to the UK from August 2017 to January 2021.
Johnson is described in Michael Wolff's chronicle of the Trump White House, "Fire and Fury", as heir to the Johnson & Johnson fortune, estimated to be worth $6.3 billion.
However, the former ambassador does not run Johnson & Johnson nor is he a majority shareholder of the company.
This press release from Johnson & Johnson shows its leadership from 1886 to 2017, not once featuring Mr. Johnson. Its actual Chief Executive Officer, Joaquin Duato, became CEO in January 2022, following a 33-year career at the pharmaceutical giant. The company's most recent financial report does not list Johnson among its majority shareholders either.
While a Bloomberg profile calculated Johnson's J&J US equity to be worth around $276 million, this is a fraction of his estimated $5.63 billion net worth. The majority of his wealth is attached to his ownership of the New York Jets American football team which he reportedly purchased in 2000 for $635 million.
So although, as Trump suggests, Johnson probably does have "cash like nobody's got cash," the former president was wrong to name him as head of the pharmaceutical giant.
Newsweek has reached out to Donald Trump's representatives and Johnson & Johnson for comment.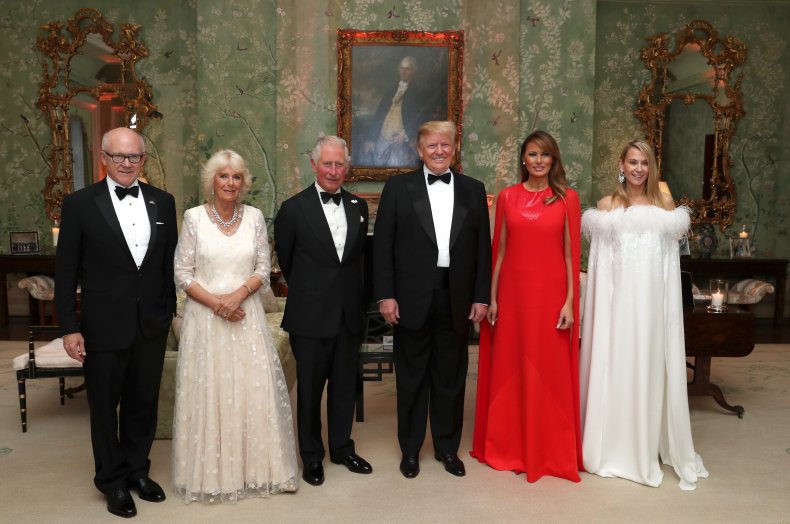 The Ruling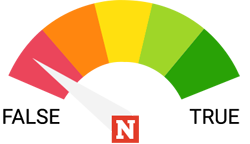 False.
Robert Wood Johnson IV does not own Johnson & Johnson. He is a scion of the Johnson dynasty but is not CEO or majority shareholder of the pharmaceutical giant. He is most well-known as the CEO of the New York Jets football team.
FACT CHECK BY NEWSWEEK