Fact Check: Did Ron DeSantis Fly Migrants to Martha's Vineyard for $12m?
On Wednesday, Florida Governor Ron DeSantis claimed responsibility for ordering two planeloads of migrants to travel from Texas to Martha's Vineyard, a liberal, small island south of Cape Cod, Massachusetts, known as a wealthy vacationing spot. Aboard the planes there were some 50 migrants, including children, mostly from Venezuela.
DeSantis told Fox News that the two planes sent to Martha's Vineyard are part of his program to send "illegal migrants" to progressive states, in protest of Biden administration's liberal immigration policies, which the Florida governor—along with other Republican leaders—insists, are incentivizing migrant crossings over the U.S.-Mexico border.
This tactic, practiced by Texas Governor Greg Abbott and Arizona Governor Doug Ducey since April and May, is not only highly controversial, but also, it turns out, quite expensive.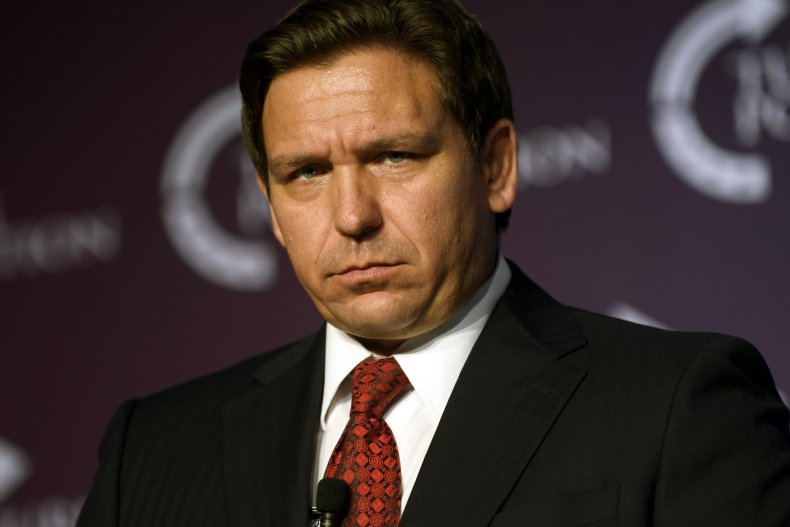 Tweets about DeSantis' expenses to fund the transport of migrants from Florida to more liberal states like Massachusetts, saying the governor has spent $12 million to charter the planes that landed in Martha's Vineyard on Wednesday, are gathering thousands of likes on the social media platform.
But are they accurate?
The Claim
As news of the two planes transporting migrants to Martha's Vineyard broke out online, Democrat defense attorney Ron Filipkowski took to Twitter to criticize DeSantis' move: "He had $12 million in taxpayer funds allocated for this publicity stunt."
Aaron Parnas, a Miami attorney and a Democratic digital strategist, according to his biography on Twitter, wrote on the social media app on Thursday: "Ron DeSantis cannot claim he's fiscally responsible when he spends 12 million taxpayer dollars to fly migrants from Florida to Martha's Vineyard for a political stunt."
The same information has since then been shared by hundreds of people on social media, and by some well-respected newspapers and news agencies, including the New York Times, Politico, CBS News, Fox News, the BBC, and the Associated Press.
The Facts
Taryn Fenske, DeSantis' communications director, has confirmed that the Florida legislature approved the use of $12 million to "transport illegal immigrants to sanctuary destinations," in line with federal law, as reported by the Associated Press.
The information provided by Fenske is confirmed by the Freedom First budget for Fiscal Year 2022-2023 approved by DeSantis on June 2, a $109.9 billion state budget bill that included a program to transport immigrants out of the state.
The governor then approved for the program to be funded using $12 million accrued from Florida's share of the federally funded Coronavirus State Fiscal Recovery Fund, appropriated to the Florida Department of Transportation (FDOT).
"The Fiscal Year 2022-23 Budget creates a $12 million program within the
Florida Department of Transportation to facilitate the transport of
unauthorized aliens out of Florida," reads the document available on DeSantis' official website under the voice "Immigration."
The statement, however, does not specify how that allocation is distributed on a case-by-case basis.
Notably, as Newsweek has reported previously, Coronavirus State Fiscal Recovery Fund is part of Biden's American Rescue Plan legislation, which DeSantis and other Republicans opposed.
Newsweek has reached out to DeSantis' office for comment.
The Ruling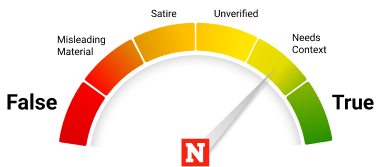 Needs Context.
After reviewing the facts, Newsweek has concluded that it's true that DeSantis allocated $12 million of the state's budget to transport migrants outside of Florida.
What remains unclear is just how much DeSantis spent on the two planes that arrived to Martha's Vineyard on Wednesday, and how much of this budget is left for future transport operations.
Abbott, who is estimated to have sent more than 9,800 migrants to other cities, including Washington, D.C., New York and Chicago since April, has spent more than $12 million in transportations cost until now, as a Freedom of Information Act request sent by CNN has revealed.
Comparing numbers, it's likely that DeSantis still has funds available to take more migrants from Florida to liberal states.
FACT CHECK BY NEWSWEEK