Fact Check: Did Supreme Court Judge Brett Kavanaugh's $100K Debt Disappear?
President Joe Biden's plan to use executive powers to cancel student loan debt across the country is sitting in the Supreme Court after two lawsuits have challenged his authority to do so.
On Tuesday, the court took up two cases—Biden v. Nebraska and Department of Education v. Brown—led by six Republican-led states seeking to block the Biden administration's plans to cancel up to $20,000 in student debt for federal borrowers.
Among this, a claim that Supreme Court Justice Brett Kavanaugh had a huge amount of debt wiped out has raised eyebrows on social media.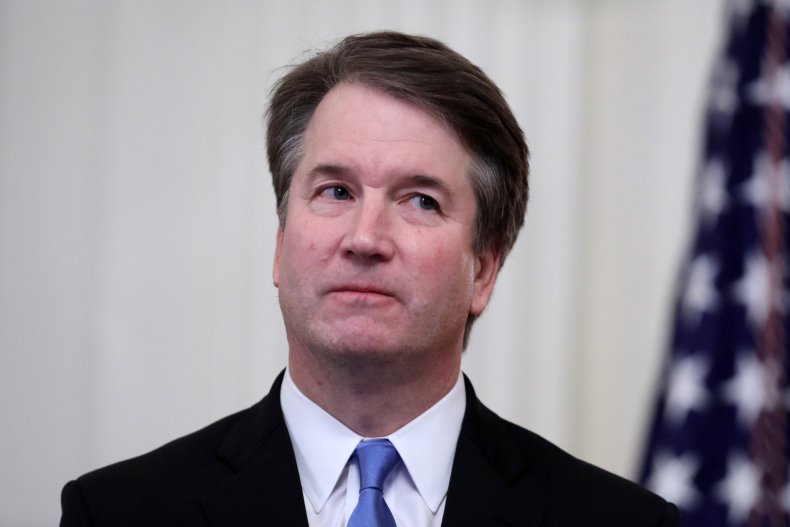 The Claim
A tweet by user @mmpadellan, posted on March 1, 2023, which has been viewed 192,000 times, claimed that Brett Kavanaugh had "well over $100k...disappeared".
The tweet read: "Kinda crazy how Brett Kavanaugh has a problem with students being forgiven for predatory debt, but he had well over $100K in debt mysteriously disappeared for his privileged a**."
The Facts
Kavanaugh has previously voiced his misgivings about Biden's plans for debt cancellation, stating last month: "In the wake of Congress not authorizing the action, the executive nonetheless doing a massive new program seems problematic."
During a three-hour hearing, Kavanaugh questioned whether the emergency powers the president has invoked to push through the cancellation order, known as the Heroes Act, were appropriate, focusing on how the Heroes Act allowed to "waive" loan provisions after an emergency.
"That is an extremely broad word," Kavanaugh said. "In 2003, Congress was very aware of potential emergency actions in the wake of Sept. 11 and war, possible terrorist attacks, and yet it put that extremely broad word, 'waive,' into the statute."
This resistance has in turn inspired the claims on social media that Kavanaugh enjoyed some of his own debt cancellation in the past, with the allegation that $100,000 of his personal debt vanished a few years ago.
In 2016, Kavanaugh reported in a financial disclosure owing between $60,004 and $200,000 in credit card and loan debt. But, as reported by Mother Jones, when he was nominated to the Supreme Court that debt had gone.
In 2018, The Washington Post was told by a White House spokesman that Kavanaugh had built up debt by "buying Washington Nationals season tickets and tickets for playoff games for himself and a 'handful' of friends" alongside home improvements.
The spokesman said that the payments for the tickets were made at the end of 2016 and paid off the following year.
The sources of debt were later confirmed by Kavanaugh during a Senate Judiciary Committee hearing.
Questioned by Sen. Sheldon Whitehouse (D-RI), Kavanaugh added that he had "not received financial gifts other than from our family which are excluded from disclosure in judicial financial disclosure reports."
As reported by Mother Jones, while Kavanaugh did not spell out exactly how all the debt was paid off, his considerable family wealth was a relevant factor that may explain how at least some of the debts were addressed.
Most of the speculation about how this debt was settled hinges on the fact that Kavanaugh hasn't clarified all of the specifics, apart from the friends who paid him back for baseball tickets.
Claiming that the debt "disappeared", however, feeds the unsubstantiated and unevidenced theory of something nefarious going on.
Newsweek has reached out to Brett Kavanaugh for comment.
The Ruling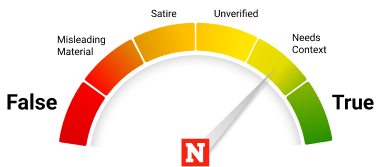 Needs Context.
Between 2016 and 2017, Kavanaugh accrued debts reported to be between $60,004 and $200,000 by, he said, buying baseball tickets for friends and home improvements.
Kavanaugh said the value of the tickets were paid back to him and, although he has not elaborated, his considerable family wealth is likely to have been a factor that helped him clear at least some of these debts.
The notion that his debts "disappeared" feeds into unsubstantiated theories about how Kavanaugh paid them off.
FACT CHECK BY Newsweek's Fact Check team