Fact Check: Did Trump Appoint Judge Who Approved FBI Mar-A-Lago Raid?
The outcry over the FBI raid on Donald Trump's Mar-a-Lago residence has led supporters of the former president to scrutinize the people behind the investigation.
Calls have been made to defund the FBI, while Trump himself labeled the incident as "prosecutorial misconduct," and even made unfounded claims the Feds "planted" evidence in his mansion.
Left-leaning commentators have hit back at some of these excoriations, but in doing so may have also helped spread inaccuracies.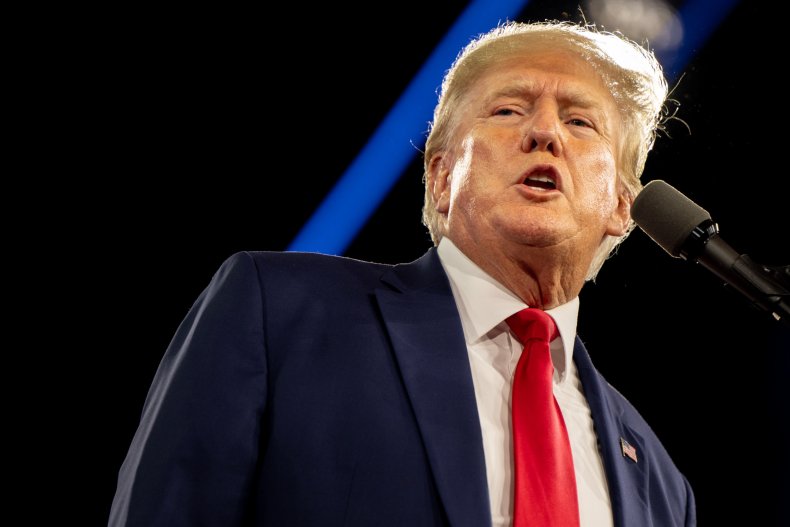 The Claim
A number of tweets posted on 9 August, 2022, including one by former MSNBC host Keith Olbermann, claimed that Bruce Reinhart, the district judge who signed off the Mar-a-Lago raid, was a Trump appointee.
The Facts
It wasn't long after the Mar-a-Lago raid on Monday, August 8, 2022, that conspiratorial voices began to describe the investigation as a "deep state operation," organized by powers determined to silence former president Trump.
The notion of that claim is fairly spurious, particularly, as FBI director Christopher Wray was appointed by Trump, while he was president.
However, not all those involved in decision making prior to the raid were Trump appointees, as is the case with Bruce Reinhart.
Although Reinhart was sworn in as United States Magistrate Judge for the Southern District of Florida on March 14, 2018, while Trump was president, Trump would have had no oversight of his appointment.
As stated on the United States Courts website, a U.S. magistrate judge is appointed by a majority vote of active district judges of the court.
This is different to United State district judges, who are appointed by the president and confirmed by the senate.
The current Southern District of Florida Chief United States district judge is Cecilia M. Altonaga, nominated by former president George W.Bush in 2003.
Although Donald Trump did appoint five district judges for the Southern District of Florida, they were appointed after Reinhart was sworn in.
Further detail of the appointment can be gleaned from the press-release issued at the time United States District Court Contact:
"The announcement of Mr. Reinhart's selection culminates a broad search process that began in August of 2017. The Court appointed a selection panel, comprised of leaders in the legal community as well as non-lawyers in the community, to assist with the selection process. 64 well-qualified individuals applied," the March 14, 2018, statement said.
"The selection panel reviewed all 64 submissions and elected to interview 15 candidates in person. Following these interviews, the selection panel recommended five finalists to the Court. The district judges interviewed the five finalists in November of last year. The Court selected Mr. Reinhart to fill the vacant magistrate judgeship," the document explained.
Magistrate judges (a.k.a magistrates) hear civil case pre-trial motions, conduct pre-trial and settlement conferences, handle dispositive motions and may conduct a trial with the consent of parties involved.
In criminal cases they handle pre-trial matters, all petty offense cases and most misdemeanor cases.
They may also sign off on search warrants, as was the case at Mar-a-Lago.
Crucially however, Reinhart was not appointed by Trump, as the tweet suggests.
Some commentators have noted that Reinhart worked as a defense attorney for certain employees of Jeffrey Epstein. These included pilots, a scheduler named Sarah Kellen, and a woman whom some of Epstein's victims claimed was his "sex slave," according to a 2018 report in The Miami Herald.
Although the Herald reported in 2011 that Reinhart had been named in a lawsuit, accused of violating Justice Department policy by representing the Epstein employees, he denied any wrongdoing.
Reinhart said he didn't participate in the criminal case against Epstein or learn any confidential information while working as a federal prosecutor.
While, as some have pointed out, Reinhart gave $2,000 in total across two Barack Obama political campaigns, he also donated $500 to former Florida Governor Jeb Bush, who unsuccessfully sought the Republican nomination that was eventually won by Trump, and other political candidates.
Newsweek has contacted Reinhart for comment.
The Ruling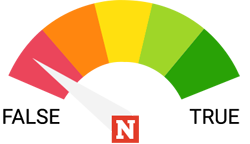 False.
Bruce Reinhart was not appointed as a magistrate judge, as many social media posts claim, by former president Donald Trump. As explained by the United States Courts official website, U.S. magistrate judges are appointed by a majority vote of active district judges of the court.
Though Trump was indeed President when the appointment was made, the decision did not have presidential oversight.
FACT CHECK BY Newsweek's Fact Check team