Fact Check: Did U.K. Army Say Ukraine Troops 'Lack Basic Military Skills'?
Ukraine has mounted an extraordinary pushback against Russian forces in the north of Ukraine, as the conflict in the embattled nation nears its seven-month anniversary.
Reports of more than 2,300 square miles of territory regained within a matter of days have arguably dented the reputation of Russian President Vladimir Putin's army, with a responsive strategy from Russia still forthcoming.
However, despite this most recent turn in the tide of battle, a letter published online appears to suggest that the West has little confidence in Ukrainian troops.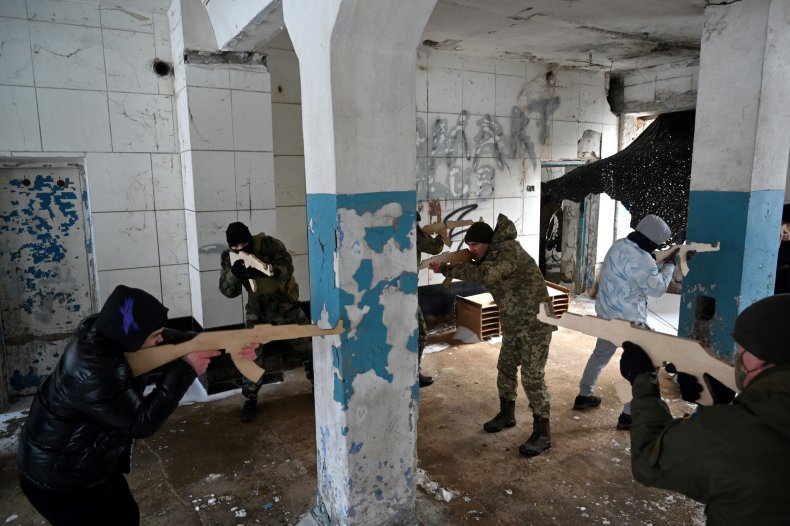 The Claim
A letter purportedly sent by the U.K.'s Ministry of Defence states that Ukrainian military personnel have not reached "UKNATO basic military skills level".
The letter (it claims) is a response to a report sent to the Ministry of Defence about the "low efficiency of Ukrainian trainees in certain spheres of military education."
The unverified letter was quickly picked up and shared by multiple pro-Russia social media accounts, including those on Twitter and Telegram.
The Facts
Falsifying official government documents, websites, and other material, while illegal, is an increasingly common tool of mis- and disinformation.
In the case of this "letter," regarding the training and proficiency of Ukrainian military forces, the red flags are particularly clear.
Firstly, the letter alleges that Ukrainian troops are woefully unskilled, in part, because of a poorly-prepared training program delivered by the British Army.
The letter was published by USSA News (which regularly publishes spurious and false stories and has been flagged by other fact-checkers as source of misinformation) in the style of U.K. Ministry of Defence correspondence. It includes an accurate address for the British Army Headquarters, a general email, and website URL.
However, were the document authentic, there is a strong likelihood that bona fide press outlets would have already run a story on its contents. That it was only published via an obscure website with a reputation for publishing fraudulent articles is the first clue as to it lacking authenticity.
While it's true that Ukrainian troops have received training from the British Army, with up to 10,000 places made available by U.K. Armed Forces in 2022, there is little else in this document grounded in reality.
One of its central claims is that Ukrainian military personnel have not reached "phase 1 of the UKNATO basic military skills level". Firstly, there is no "UK basic military skills level"; there is Phase 1 training in the British Army, otherwise known as basic training.
This covers rudimentary skills such as fieldcraft, first aid, and how to hold a rifle. While the course provided by the British Armed Forces is drawn from the basic training program, the notion that Ukrainian forces at large fail to meet this standard is plainly wrong—as evident from their successful efforts to defend against Russia's invasion.
The document repeatedly uses incorrect terminology, such as referring to the British Army as the "British Royal Army." There is also no pact known as the "British-Ukrainian 2022 defense and Russia aggression agreements," as mentioned in the first paragraph of the letter.
There are also informal, awkward, and opinionated language choices throughout the letter which further undermine its credibility. Grammatical and spelling mistakes, and the mixing of American and King's English, are other significant red flags.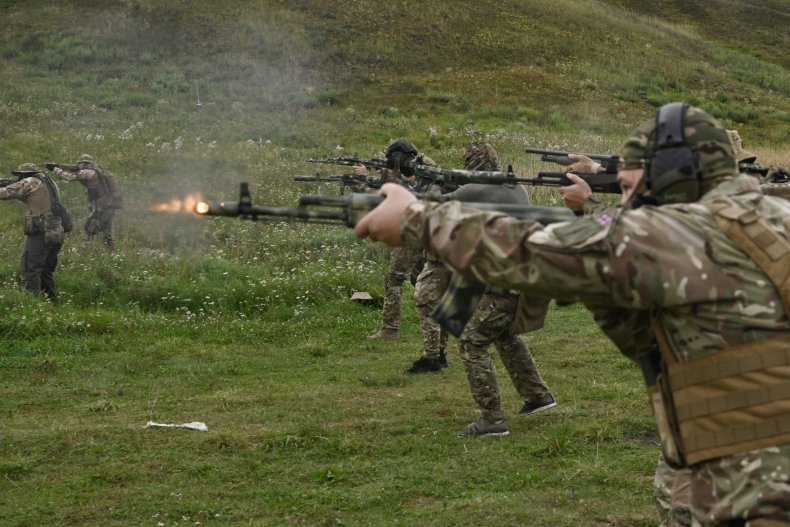 Poorly written sentences such as "I might assure you that your report concerning low efficiency of Ukrainian trainees in certain spheres... is carefully reviewed and considered extremely valuable," and "I cannot guarantee any changes at the command is fully satisfied with the incumbent course of affairs" are highly unlikely to have come from the pen of a British Army office.
The Ministry of Defence has said the letter published on USSA News has nothing to do with it.
A defense source Newsweek spoke to said the letter had not originated from the Ministry of Defence and was "stylistically" not something the department would have produced.
The source noted the incorrect references (such as British Royal Army), multiple spelling mistakes and non-UK language which "just isn't [something] it would release or produce."
Ukrainian forces have made dramatic advances on previously Russian-held territory over the past few days. A successful Ukrainian counteroffensive has pushed Russian troops from the north and south of the country.
Ukraine's President Volodymyr Zelensky said his troops had recaptured about 2,320 square miles since their counteroffensive began at the start of this month.
The Ruling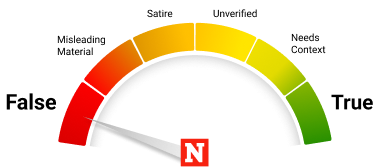 False.
The claims come from a fraudulent document, designed with the appearance of an official letter sent by the British Armed Forces. It is filled with inaccurate terminology, poor English, and unevidenced claims, which indicate its likely inauthenticity. That it was published by a known misinformation site further cements its artifice. A defense source, in an email to Newsweek, also denied that the MoD was behind the letter.
FACT CHECK BY Newsweek's Fact Check team