Fact Check: Did Ukraine Put Pink Floyd's Roger Waters on 'Kill List'?
The British musician Roger Waters, formerly of rock group Pink Floyd, has taken controversial positions on a number of foreign policy issues recently, including the ongoing Russian invasion of Ukraine.
In September, he wrote an open letter to Ukrainian First Lady Olena Zelenska blaming "extreme nationalists" in Ukraine for the ongoing war, claiming Kyiv had "crossed any number of red lines that had been set out quite clearly" by Moscow.
The singer-songwriter called for an end to western arms supplies to Ukraine, which he described as fuel "thrown into the fire from Washington DC."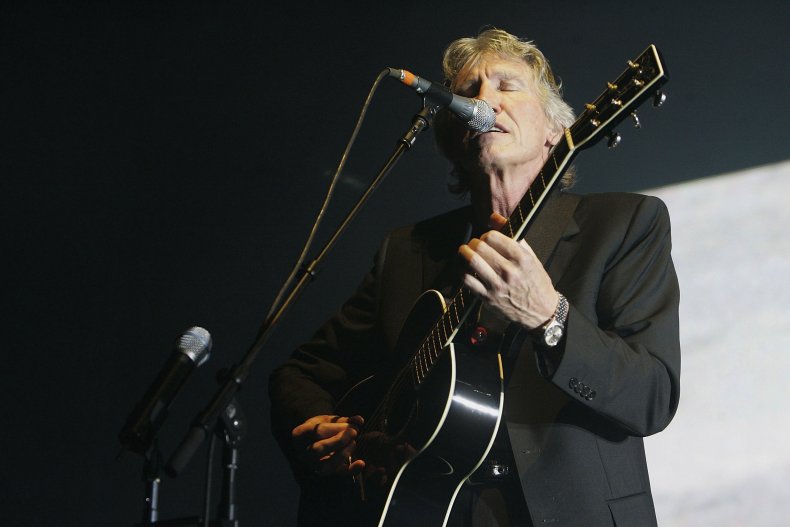 The remarks sparked a backlash, with Ukraine and allies accusing Waters of promoting the Kremlin's talking points and being an "apologist" for authoritarians.
Two of the ex-Floyd member's upcoming gigs in the Polish city of Krakow were canceled in protest, with Łukasz Wantuch, a Krakow city councilman, inviting Waters to "come with us to Ukraine and see for yourself how wrong you are."
The Claim
In a Rolling Stone magazine interview published in October, Roger Waters claimed to be "on a kill list that is supported by the Ukrainian government."
Waters said: "I'm on the f**king list, and they've killed people recently. When they kill you, they write 'liquidated' across your picture. Well, I'm one of those f**king pictures."
The Facts
While he doesn't clarify the finer details, the article's author suggests that Waters appears to be referring to the Mirotvorets list, compiled by Ukrainians, which launched online in December 2014 to detail those they believe are "enemies of Ukraine" who "have signs of crimes against the national security of Ukraine, peace, human security, and the international law."
"Waters' claim isn't true, but it isn't completely false, either," the article says.
"There is a list maintained by a far-right Ukrainian organization that contains hundreds of thousands of enemies of Ukraine, from alleged members of the Wagner private military company to journalists accused of cooperating with puppet governments in the Donbas region.
"The site, which has been roundly internationally condemned — but not taken down by the Ukrainian government itself — claims not to be a kill list but rather "information for law enforcement authorities and special services."
The authors do not provide evidence in support of the "far-right" epithet or clarify what "roundly internationally condemned" amounts to. Newsweek has reached out to the Rolling Stone for comment.
As various media reports on Mirotvorets note, it is an NGO that keeps an open-sourced database of persons that it deems to have promoted anti-Ukrainian narratives or acted to destabilize Ukraine's national security. Since the start of the war, it also keeps count of the Russian soldiers and agents killed on its territory.
It was founded by a Ukrainian politician and activist Heorhiy/Georgiy Tuka. It has also been closely linked to politician Anton Gerashchenko, whom The Times of London in a recent interview referred to as a co-founder of the project.
While the identities of the project's staff are kept secret, Gerashchenko insisted during an interview with the British publication that Mirotvorets is independent of the Ukrainian government and doesn't receive any state funding.
Notably, official Kyiv keeps its own separate list of people it labels "Russian propagandists," to which a number of U.S. conservatives including Tulsi Gabbard and Rand Paul were recently added.
On August 27, 2018, Waters was added to the unofficial Mirotvorets blacklist following comments he made to the Russian newspaper Izvestia, in which he appeared to justify Russia's 2014 annexation of Crimea, internationally recognized as part of Ukraine.
Waters' listing on Mirotvorets accuses the musician of spreading "anti-Ukrainian propaganda" and backing "attempts to legalize the annexation of Crimea by Russia."
The Mirotvorets list has no official standing in Ukraine, though Al Jazeera, citing the rights group Uspishna Varta, reported that it had been used as evidence in more than 100 court cases against those suspected of involvement with pro-Russian paramilitaries.
In April 2015 two pro-Russian Ukrainians, politician Oleg Kalashnikov and publicist Oles Buzina, were shot dead in Kyiv.
Al Jazeera reported that the attacks took place just days after Mirotvorets published personal details, including addresses, about the two men, but no direct link has been found or proven in court.
Both men had been widely known for their pro-Russian and anti-government views that long predated their addition to the list.
Furthermore, there are reportedly as many as 200,000 people on the list now, including European political leaders, such as Hungarian Prime Minister Viktor Orban.
That also includes some of the Russian-installed officials in occupied territories accused by Kyiv of being "collaborators," and some of whom have been targets of reported attacks and assassinations since the Russian occupation.
But there is no evidence to suggest they were targeted because they were named on the list; it was, far more likely, for their alleged roles in enabling the Russian invasion and occupation of Ukraine's territories.
Responding to Al-Jazeera's report, Gerashchenko said: "We are not a punitive body, we are an inquiry office."
Waters' listing on the site, contrary to the musicians claims, is not accompanied by any calls for violence or retribution, less so murder, but instead merely calls for authorities to investigate said persons.
"The Peacemaker Center asks law enforcement agencies to consider this publication on the website as a statement pointing out this citizen's deliberate acts against the national security of Ukraine, peace, the security of mankind and international law and order, as well as other offenses," the disclaimer says.
A separate disclaimer on the About page of the website also makes no calls for violence, and specifies that "The Peacemaker Center carries out its activities in strict accordance with the current legislation of Ukraine and international legal acts ratified by our state."
Roger Waters and Mirotvorets have been contacted for comment.
The Ruling
Misleading.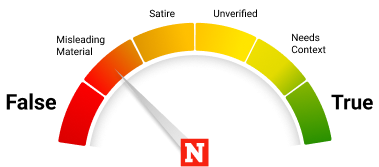 Waters' characterization of the Mirotvorets website (if that is indeed the list he is referring to) as a "kill list" is inaccurate.
Mirotvorets does not advocate violence against those on its database, and there is no conclusive evidence that it's ever been used as a "kill list," as Waters claims.
Also, while the list has been used by Ukrainian authorities and agencies to keep track of those whom they suspect of undermining Ukraine's sovereignty or promoting the Kremlin's agenda, it has no known or official links to the Ukrainian government.
FACT CHECK BY NEWSWEEK