Fact Check: Does Biden's Executive Order Allow Transgender Athletes to Compete With Gender of Their Choosing?
On his first day in office, newly inaugurated President Joseph Biden enacted 17 executive orders.
One combats discrimination based on sexual orientation or gender identity. The policy addresses Title VII of the Civil Rights Act of 1964 and other gender discrimination policies such as Title IX and the Fair Housing Act and section 412 of the Immigration and Nationality Act.
The Claim
Shortly after this executive order was released, the hashtag #BidenErasedWomen was trending on Twitter. Some people expressed concern that the order will allow transgender female athletes to compete on women's sports teams.
Abigail Shrier, author of "IRREVERSIBLE DAMAGE: The Transgender Craze Seducing Our Daughters," said in a tweet that the order" eviscerates women's sports" and places a "new glass ceiling" over girls because allowing transgender women have a biological advantage on women's sports teams.
The Facts
The executive order on Preventing and Combating Discrimination on the Basis of Gender Identity or Sexual Orientation states that begins by stating that "all persons should receive equal treatment under the law, no matter their gender identity or sexual orientation."
Title VII prohibits discrimination in employment circumstances on the basis of race, color, religion, gender, pregnancy, or national origin.
The order references the holding in the 2020 Supreme Court case Bostock v Clayton County that employs a broad interpretation of Title VII to protect employees against discrimination because of their sexual orientation or gender identity.
The order also references Title IX of the Education Amendments of 1972. Title IX states: "No person in the United States shall, on the basis of sex, be excluded from participation in, be denied the benefits of, or be subjected to discrimination under any education program or activity receiving Federal financial assistance." This has largely been regarded as the policy that allows women's sports to receive equal funding and treatment.
Biden's order states that heads of federal agencies will have to review their own policies that deal with Title VII or gender discrimination and consider to revise, suspend or rescind existing actions or create new ones to fully implement statutes that prohibit discrimination outlined in the order.
The order does not explicitly address athletics in any great detail. The only reference to sports briefly mentioned that "children should be able to learn without worrying about whether they will be denied access to the restroom, the locker room, or school sports."
Transgender athletes who compete at the college and Olympic levels already are subject to special requirements.
The National Collegiate Athletic Association (NCAA) does not require gender-confirming surgery or legal recognition of a player's transitioned sex in order for transgender athletes to participate on a team that matches their identity, according to Transathlete.com. The NCAA Policy on Transgender Student-Athlete Participation sets separate hormone requirements for trans male and trans female athletes.
A trans female student-athlete must complete one calendar year of testosterone suppression treatment in order to compete on the women's team.
A trans male student-athlete who received a medical exception for treatment with testosterone may compete on the men's team but is no longer eligible to compete on the women's team.
Individual colleges, universities and programs may have their own policies regarding transgender athletes.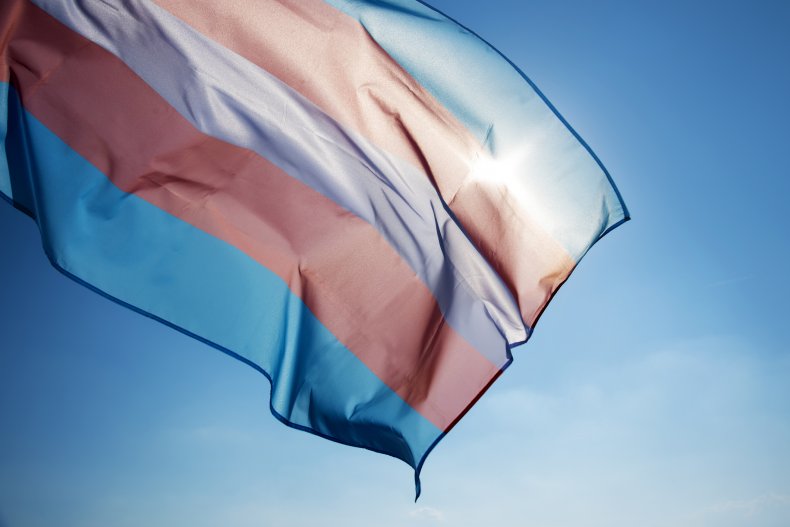 The International Olympic Committee (IOC) updated its policy for transgender athletes in 2015 to be more inclusive and also remain fair to all athletes. "Surgical anatomical changes" are no longer required as that policy may "be inconsistent with developing legislation and notions of human rights."
Transgender male athletes are eligible to compete in the male category without restriction. In order to compete in the female category, transgender female athletes must declare that their gender is female for a minimum of four years and must monitor their testosterone level below 10nmol/L for at least 12 months prior to their first competition and below 10 nmol/L throughout the period of desired eligibility to compete in the female category.
These guidelines are meant to be "living documents" and are intended to comply with the World Anti-Doping Code and the WADA International Standards.
The main issue comes down to state laws about transgender athletes at the high school sports level. According to Transathlete.com, there are 16 states with policies that are friendly to the full inclusion of transgender, non-binary and gender-non-confirming students in high school athletics. Medical proof or disclosures are required in 14 states. There are 11 states with less-inclusive gender identity policies and 10 states that either do not have statewide policies, allow schools to create their own policies or rely on a single person to make decisions on a case-by-case basis.
There are already legal battles across the country over laws that include and exclude transgender women from women's sports teams. While Biden's executive order does not outline a specific ruling on this issue, the broader interpretation of Titles VII and IX may lead to new legal challenges of laws and policies concerning transgender athletes.
The Ruling
Mostly false.
The executive order addresses that Title VII and Title IX protect against discrimination based on gender identity or sexual orientation.
While it did not specifically address transgendered women in sports, the order might open the possibility for state and federal laws and policies to be challenged in court, which could lead to transgender women competing on women's sports teams.