Fact Check: Donald Trump's Thomas Jefferson Statue Prediction
The removal of statues of historical figures in response to modern criticism of what they did during their lifetimes has long been a culture war flashpoint.
The Claim
Donald Trump released a statement on October 19 taking issue with the decision to remove a statue of founding father Thomas Jefferson in the New York City Council chamber—and suggested he foresaw such an action.
Trump said: "Who would have thought this would ever be possible (I did, and called it long ago!)."
In the same statement, he remarked upon Jefferson being "a principal writer of the Constitution." Jefferson was, however, in France at the time of the Constitutional Convention.
The Facts
Trump spoke of statue removals during a press conference at Trump Tower in New York in August 2017.
During this, he commented on the Charlottesville Unite the Right rally, which descended into violence as clashes broke out between white supremacists and counter-protesters. James Fields drove a car into a crowd of counter-protesters at the rally, killing a woman.
It was at this press conference that Trump made his controversial "very fine people" remark.
One purpose of the rally was to protest the removal of a statue of Robert E. Lee, and Trump commented on people having gathered due to that.
Trump was asked whether the statue should be taken down and said: "So this week it's Robert E. Lee. I noticed that Stonewall Jackson's coming down. I wonder, is it George Washington next week? And is it Thomas Jefferson the week after? You know, you really do have to ask yourself, where does it stop?"
He went on to again tout the potential for Jefferson statues to be taken down.
"George Washington was a slave owner. Was George Washington a slave owner? So will George Washington now lose his status? Are we going to take down—excuse me, are we going to take down statues to George Washington?
"How about Thomas Jefferson? What do you think of Thomas Jefferson? You like him Are we going to take down the statue? Because he was a major slave owner. Now, are we going to take down his statue?"
He went on to say white nationalists and neo-Nazis should be "condemned totally" but that there were "many people" other than them within the group of protesters.
The decision to remove the Jefferson statue, prompting his latest remarks, was made by New York City's Public Design Commission. It was taken after a vote spurred by concerns over Jefferson's ownership of slaves.
Reuters reported that Councilperson Adrienne Adams, co-chair of the council's Black, Latino and Asian Caucus, told the commission: "Jefferson embodied some of the most shameful parts of our country's long and nuanced history. It is time for the city to turn the page and move forward."
Newsweek has contacted the commission and the office of the former president for further comment.
The Ruling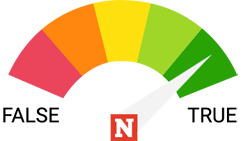 True.
FACT CHECK BY NEWSWEEK
Trump did comment on the prospect of statues of Jefferson being taken down prior to this removal decision.
He made remarks alluding to such a possibility in 2017.