Trump Falsely Calls Thomas Jefferson 'Principal Writer' of Constitution, Slams Statue Removal
Former President Donald Trump falsely called Thomas Jefferson a "principal writer" of the Constitution in a statement slamming New York City officials for voting to remove his statue from New York City Hall.
In the statement, posted to Twitter Tuesday evening by spokesperson Liz Harrington, Trump wrote, "The late, great Thomas Jefferson, one of our most important Founding Fathers, and a principal writer of the Constitution of the United States, is being 'evicted' from the magnificent New York City Council Chamber."
Jefferson did not write the U.S. Constitution. He was in France at the time of the convention. He did, however, write the Declaration of Independence. James Madison is known as the chief architect of the Constitution.
The mistake was quickly pointed out by several Twitter users.
"I know he doesn't have social media, but he's still got internet search capabilities, no?" Wrote @The_Lodi_Legend.
"Oof. Trump should've watched Hamilton on Disney+," wrote @ABargler.
In the statement, Trump went on to write, "Who would have thought this would ever be possible (I did and called it long ago!)"
"Next up, Benjamin Franklin, Abraham Lincoln and, of course, George Washington," he wrote. "The Radical Left has gone crazy, and it's hurting our Country badly—But someday soon, sane people will be back, and our country will be respected again."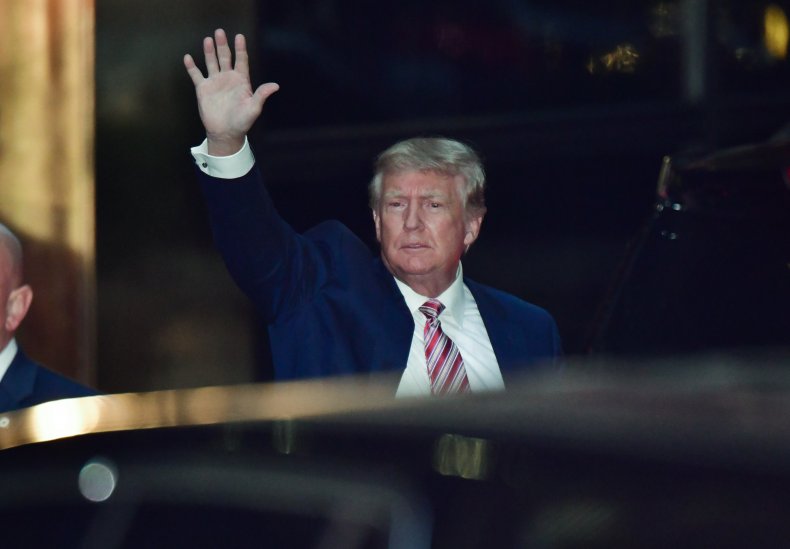 On Monday, the New York Public Design Commission voted to remove the statue due to concerns raised by some Black and Latino Council members about Jefferson's ownership of slaves.
"We're not being revisionist. We're not waging a war on history," Councilor Inez Barron said during a public meeting. "We're saying that we want to make sure the whole story is told—that there are no half-truths and that we are not perpetrating lies."
The statue has been in City Hall since 1834 and ended up in the main chamber in 1915. No decision has been reached as to where the statue will be moved, but it is mandated that it will be moved by the end of 2021. Some considerations include a less prominent location in City Hall and giving it to the New York Historical Society.
Across the country, there have been efforts to remove statues of historical figures who owned slaves or were part of the Confederacy. Some people, however, have accused proponents of trying to rewrite history. Trump has previously been critical of these efforts.
In June 2020, he said people accused of vandalizing George Washington statues in New York City should face a decade in jail. "They will be prosecuted and face 10 years in Prison based on the Monuments and Statues Act. Turn yourselves in now!" he tweeted at the time.