Fact Check: Has Tennessee Passed Bill to Make Trans Youth 'Detransition'? 
Conversations around trans rights across the U.S. remain heated with legislators stepping in across many states to curb access to treatment and liberties, particularly among minors.
Republicans in 26 states have introduced bills to ban gender-affirming care for teenagers under the age of 18, which have included among their provisions surgery and the use of puberty blockers.
According to one viral TikTok, Tennessee has taken particular steps to ensure that as well as prohibiting the use of such treatments, any minor currently receiving transitional care will be required to stop by March next year, effectively detransitioning them.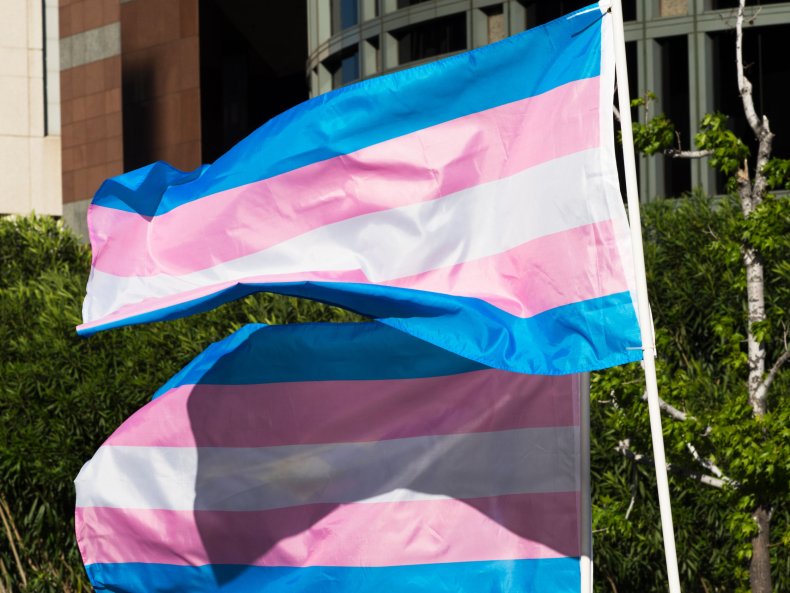 The Claim
A TikTok by Josh Helfgott, posted on February 24, 2023, viewed more than 2.5 million times, claimed that Tennessee had passed a bill to make "every single trans kid in their state to detransition within one year."
"They're trying to kill them," Helfgott said.
"Breaking gay news, I'm so sorry to report that one hour ago Tennessee just passed a bill requiring every single trans kid in their state to detransition within one year."
Text over the video clarifies: "Medically detransition."
The Facts
While the claim about Tennessee is accurate, it's important to understand what "detransition" means first.
According to the Clinical Advisory Network on Sex and Gender, a U.K. "coalition of clinicians" campaigning for "clearer dialogue" and rigorous science "for gender dysphoria" provides one definition of a "destransitioner" as "someone who previously identified as transgender and received medical and/or surgical interventions as a result, but stopped taking these interventions and no longer identifies as transgender in the same way."
A 2022 paper, published in The Journal of Clinical Endocrinology & Metabolism by Harvard associate professor and expert in trans healthcare Michael S. Irwig, described it as "the stopping or reversal of transitioning which could be social (gender presentation, pronouns), medical (hormone therapy), surgical, or legal."
This includes the use of puberty blockers among those who have not yet undergone legal or other medical processes.
To this end, the Tennessee bill referred to by TikTok "specifically prohibits prescribing, administering, or dispensing a puberty blocker or hormone for such purposes, subject to the exceptions specified in this bill."
House Bill 1 also specifies "prohibitions against administering, performing, or offering to perform certain medical procedures on a minor... apply to medical procedures that are performed or administered either in Tennessee or on a Tennessee resident via telehealth."
The claim about forcing "every single trans kid in their state to detransition within one year" as per the TikTok video, requires some context.
The bill states that medical procedures which began prior to the bill's effective date "must conclude by March 31, 2024." On a technical point, it appears that anyone who transitions from a minor to an adult in that time (minor defined here as anyone under the age of 18) could continue with hormone treatment past that point.
However, that appears to be the exception and anyone under that age will not be able to continue to legally access puberty blockers or hormones to (as the bill states) address "a purported identity inconsistent with the minor's sex or treating purported discomfort or distress from a discordance between the minor's sex and asserted identity."
As stated by the Mayo Clinic, an American medical nonprofit, "most children" take puberty blocker medication for a few years.
This means that if someone under the age of 18 was taking that medication, but would not turn 18 by March 31, 2024, they would be effectively forced to "detransition" as a result (at least by the means described in the bill).
That doesn't mean that Tennessee has prohibited residents from identifying as their preferred gender, but it does put a significant prohibition in place specifically for those minors who had also pursued medical care as part of their transition.
The bill does not stop the social transition of minors.
The legislation follows state law signed two years ago by Republican Governor Bill Lee that banned doctors from providing gender-affirming surgery, reported NBC News.
So, while the claim that Tennessee legislators are "trying to kill" trans youth is an opinion, the factual details behind the TikTok video are correct.
Tennessee lawmakers have recently sought to also curb other rights typically associated with its LGBT community.
The state has voted to make drag shows felonies, effectively banning public drag performances, for anyone engaging in "adult cabaret performance" on public property or in any location where the performance "could be viewed by a person who is not an adult."
Newsweek has contacted the Tennesse General Assembly for comment.
The Ruling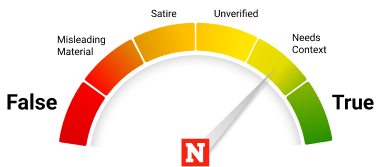 Needs Context
As per Tennesse House Bill 1, which received majority support in the state's House and Senate, puberty blockers and hormone treatments are now prohibited for minors undergoing gender dysphoria transition treatment. All ongoing procedures must conclude by March 2024, as described in part by the TikTok video. This bill does not stop the social transition of minors.
FACT CHECK BY Newsweek's Fact Check team