Tennessee Republicans Vote to Make Drag Shows Felonies
Tennessee is just one procedural vote away from becoming the first state to effectively ban public drag performances in the state, setting the stage for a potentially precedent-setting free speech battle in the courts.
On Thursday, Tennessee lawmakers officially passed joint legislation to create a new felony offense for anyone engaging in an "adult cabaret performance" on public property or in any location where the performance "could be viewed by a person who is not an adult."
If signed by Republican Governor Bill Lee, Tennessee will become the first state to criminalize drag shows in public from a list of more than a dozen states to have sought similar bans.
Entering the 2023 legislative season, at least 26 bills had been introduced by Republican lawmakers in 14 states, signifying a larger crackdown by conservatives amid moral outrage over events like "drag story hours" at public libraries and a series of highly publicized allegations of teachers and others exposing young children to sexualized content.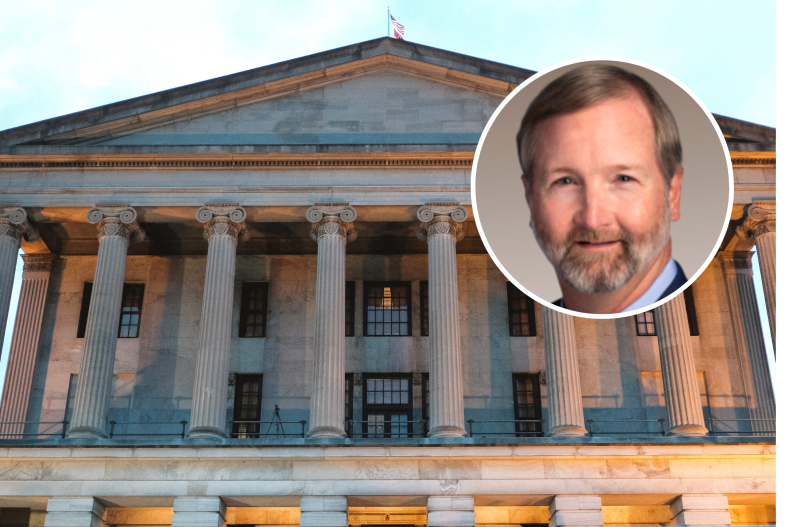 "This is a common-sense, child safety bill, and I appreciate your support," Republican Representative Chris Todd—one of the bill's sponsors—said ahead of the vote Thursday.
LGBTQ advocates and others, however, have described the bills as unconstitutional restrictions on their freedom of speech and expression. While courts have previously affirmed and supported laws intended to protect children from accessing obscene content or other "adult" content, some have argued that a law banning protected and unprotected expression could be seen as overbroad and, potentially, unconstitutional, according to the Free Speech Center at Middle Tennessee State University.
"This bill is an atrocity committed at all trans and gender nonconforming people as well as all drag artists," Erin Reed, an LGBTQ activist, wrote in a Twitter thread shortly after the bill's passage. "It bans 'male and female impersonators' from 'providing entertainment that appeals to prurient interest.'
"A trans comedian getting on stage telling an off-color joke could be 'appealing to the prurient interest.' Trans comedians could be charged with a felony. Transgender people and drag artists dancing in a pride parade could be considered criminal."
In this case, opponents of the bills said, bans on drag shows and, in particular, bans on things like drag story hours are unconstitutional at their core.
"The First Amendment bars governments and government agencies [which includes public libraries] from discriminating against specific viewpoints," the National Coalition Against Censorship wrote in a policy brief opposing several states' proposals banning those events.
"Therefore, when a public library has a policy of inviting people to read to children, it cannot exclude them because some politicians or patrons dislike their message. Because Drag Queen Story Hour intentionally promotes a message of diversity and inclusion, any law banning it discriminates based on viewpoint."
Newsweek reached out to Todd for comment.
Some government efforts to protect minors from specific content have failed under federal First Amendment protections. Notably, a 1975 U.S. Supreme Court case involving a state law banning drive-in movie theaters from showing nudity was struck down after the courts determined not all nudity was considered to be offensive or sexual in nature.
Beyond the freedom of speech implications, the Tennessee bill comes amid what LGBTQ advocates have described as a larger push by Republican lawmakers to legislate members of the LGBTQ community—particularly, those who are transgender—out of existence.
In addition to the drag show bill, Tennessee lawmakers this year weighed legislation banning surgeries to treat gender dysphoria for transgender people under 18, even as similar restrictions in states like Alabama and Arkansas have been enjoined by federal courts.
Such legislation has been opposed by groups like the American Medical Association, the American Psychological Association and the American Academy of Pediatrics, who said efforts to ban such medical surgeries fly in the face of evidence surrounding gender dysphoria and could potentially pose greater risk for transgender youth.
"These bills are riddled with misinformation and the testimony in support of them repeats the same falsehoods that have already been rejected by other courts," Chase Strangio, deputy director for transgender justice at the ACLU's LGBTQ & HIV Project, said in a statement this month opposing the bills.
"Tennessee would be better served by listening to the experts—the youth who benefit from this care, the parents who love them, and the doctors who care for them. Should these bills be signed into law, we are prepared to defend the rights and dignity of transgender youth with every tool available."
Newsweek reached out to the ACLU and the Human Rights Center for additional comment.