Fact Check: Did Joe Biden's Approval Rating Among Independents Suffer Double-Figure Drop?
President Joe Biden's approval ratings have diminished of late, with polling showing dips across respondents of varying political affiliations.
The Claim
Fox News' The Next Revolution host Steve Hilton tweeted figures relating to Biden's approval rating on Friday, September 3.
In this he highlighted his numbers among independents, stating the president saw a 10 percentage point drop among them.
He wrote: "Biden's approval hits new low—drops 10 percent among independents to just 36 percent—the mystery is: how can ANYONE approve of the utter chaos and cruelty unleashed by this despicable man, easily the worst president in America's history."
The Facts
Several polls have shown Biden's approval rating diminish of late, with him having faced criticism over the handling of the U.S. military withdrawal from Afghanistan.
The numbers Hilton referred to coincide with polling from NPR/PBS NewsHour/Marist conducted August 26 through August 31.
In results from this polling, conducted among 1,241 U.S. adults, Biden's overall approval rating was at 43 percent—which a page on Marist's website described as a "new low."
Among independents, Biden's approval rating was 36 percent—tallying with Hilton's tweet.
Marist's last comparable polling was conducted July 21 through 29, among 1,132 U.S. adults, and is also available through its website.
Looking at the results from that polling Biden's approval had been at 46 percentage points among independents.
A post detailing the results on the Marist poll website said: "Biden's approval rating (43 percent) dropped six percentage points from our August poll (49 percent), driven by softening support among Democrats (down five points) and independents (down ten points)."
Lee M. Miringoff, director of the Marist Poll, linked some of the drop to Biden's handling of the withdrawal from Afghanistan.
In quotes on the Marist website, Miringoff said: "Although most Americans do not place the blame for the failed policy in Afghanistan on President Biden, many think he has mishandled the withdrawal of U.S. troops.
"The end of this chapter of American involvement in Afghanistan has taken a significant toll on Biden's standing with Americans."
Other polling has indicated public disapproval on the handling of the withdrawal. Approval of Biden's handling of the pandemic has also dropped, according to an ABC News/Washington Post poll.
Newsweek has contacted the White House for comment on Biden's approval rating among independents.

The Ruling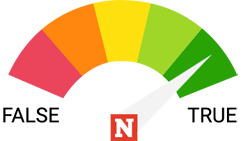 True.
FACT CHECK BY NEWSWEEK
The 10 percentage point drop highlighted by Hilton coincided with figures from NPR/PBS NewsHour/Marist polling.
Biden's approval rating among independents in the latest results was at 36 percent, having been at 46 percent in comparable polling carried out around a month earlier.
This drop coincides with a general drop in his approval rating.