President Joe Biden has faced scrutiny over the U.S. withdrawal from Afghanistan with his approval rating taking a hit amid ongoing criticism.
The Claim
It has been suggested that Biden's rating has gone "underwater"—meaning his disapproval exceeds his approval.
America Rising PAC, which describes its sole purpose as being "exposing the truth about Democrats through video tracking, research, and strategic communications," tweeted: "After a 'month from hell' of mismanaged crises, Joe Biden's approval rating is underwater."
Kambree Kawahine Koa, who has more than 370,000 Twitter followers and whose bio describes her as an ambassador for the America First Policy Institute, tweeted: "Joe Biden has been exposed as completely incompetent; he's underwater on his approval rating; and even some Democrats are whispering about the 25th to get rid of him."
The Facts
Biden's approval has dipped in recent days and weeks, having been above 50 percent throughout the majority of his presidency so far.
In August, his approval rating dropped below 50 percent for the first time. Initially, his approval still outweighed his disapproval—but that is no longer the case.
Looking at FiveThirtyEight's tracker, which compiles a weighted average of various polls, Biden's disapproval rating as of August 31 is 47.6 percent. His approval is at 47 percent.
The switch to net negative was first recorded on August 30, when it was at 47.5 percent disapproval and 47.2 percent approval.
Biden's initial ratings on the FiveThirtyEight tracker, from January 23, were 53 percent approval and 36 percent disapproval.
Real Clear Politics' tracker has also seen Biden go "underwater."
This first happened on August 20, according to its tracker. On that date, the tracker had Biden at 48.6 percent disapproval and 47.8 percent approval. Since then, it recovered on August 22, with his approval at 48.2 percent and disapproval at 48 percent. But following that, it has gone net negative.
As of August 30, his approval rating per the tracker is 46.8 percent and disapproval is 48.7 percent. That is a gap of 1.9 percentage points.
His initial ratings on Real Clear Politics, as of January 27, were 55.7 percent approval and 36 percent disapproval.
While Biden has seen his numbers decline, his ratings have still remained higher than his predecessor former President Donald Trump's from a comparable point.
Newsweek has contacted the White House for comment on Biden's approval rating.
A spokesperson for America Rising PAC, which tweeted that Biden's approval was "underwater," took aim at the president's handling of the Afghanistan withdrawal in comments shared with Newsweek.
"Joe Biden and Kamala Harris's botched Afghanistan withdrawal left Americans behind enemy lines at the mercy of a terrorist group," they said. "This crisis is another glaring example of the Biden Administration's lack of competence, which is harming Americans at home and abroad."
The Ruling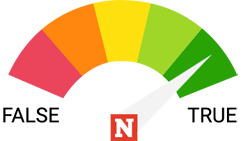 True.
FACT CHECK BY NEWSWEEK
Biden's approval rating has dipped, coinciding with criticism he has faced over the U.S. military withdrawal from Afghanistan.
During this dip, his approval rating fell below his disapproval rating. This has given him a net negative rating, which can be described as being "underwater."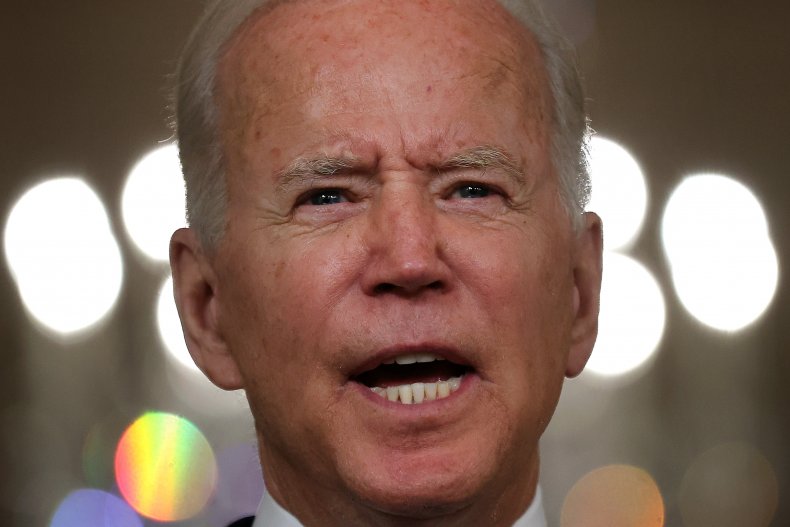 Update 9/1/2021, 11:05 a.m. ET: This page has been updated with further comment from America Rising PAC.