Fact Check: Is Joe Biden Giving $500k Grants 'to Spread Atheism Overseas'?
The separation of church and state is a new battleground for the American right, with increasing efforts to extend the reach of religion—predominantly Christianity—in politics.
The debate around the overturning of Roe v. Wade has demonstrated the depth of religious belief in sections of American politics, and the Supreme Court's decision opened the potential for jurisdiction over other federally-protected liberties to return to the states.
It is an intense and impassioned debate, paving the way for mistruths that if, left unchecked, could derail meaningful discussion between religious and secular communities in the U.S.
One such example is a recent criticism that the Biden Administration is promoting atheism around the world.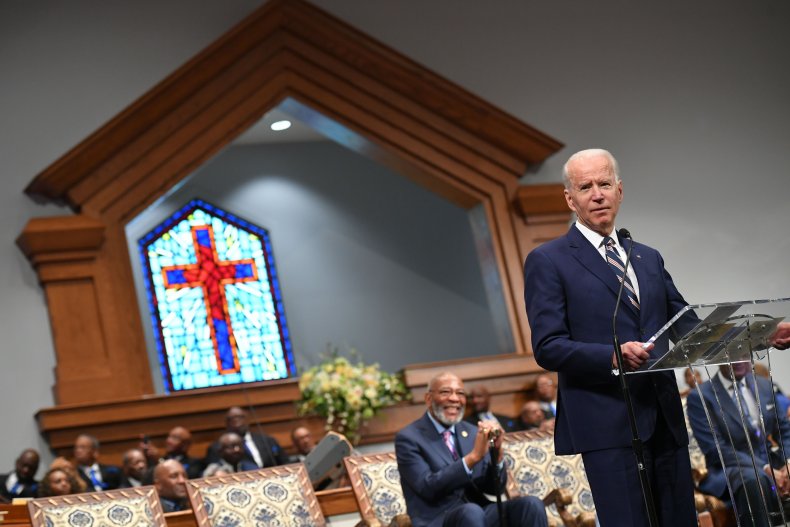 The Claim
A tweet sent by former Republican Speaker of the House Newt Gingrich on July 24, 2022 claims that "Biden is giving $500,000 grants to spread atheism overseas."
Other conservative commentators advanced Gingrich's claim further, claiming the money would be used to replace Christianity with atheism.
The Facts
Gingrich, who has a track record of making misleading claims, does not mention in his tweet which funding scheme he is referring to, nor does he directly quote text from it. Newsweek has contacted Gingrich for comment.
The source for his claim is likely the this U.S. government proposal from April 2021, which offered funding to help overseas groups "combat discrimination, harassment and abuses against atheist, humanist, non-practicing and non-affiliated individuals of all religious communities."
Read in detail, the proposal from the U.S. Department of State, Bureau of Democracy, Human Rights and Labor (DRL) is an offer to fund these groups so they may practice their views with safety and support—much like American citizens do under the guarantees of the U.S. Constitution.
The money, to be used over an 18 to 30 month period, was made available to groups and organizations in South/Central Asia and Middle East/North Africa (excluding Libya, Syria, and Yemen) only.
This is some distance from Gingrich's original claim that Biden is giving $500,000 to atheists alone, or that it was for the purpose of spreading atheism.
"DRL's objective is to combat discrimination, harassment and abuses against atheist, humanist, non-practicing and non-affiliated individuals of all religious communities by strengthening networks among these communities and providing organizational training and resources," the proposal reads.
Successful funding applicants were expected to produce outcomes that include (but are not limited to) "increased availability of mechanisms for members of minorities and marginalized groups"; "increased capacity among members of atheist and heterodox individuals to form or join networks or organizations"; and "increased community-level interfaith or advocacy interactions inclusive of atheist, humanist, non-practicing and non-affiliated individuals."
While providing funding for the protection of non-religious groups would hardly stymie the strength of those communities, Gingrich's suggestion that the money would "spread atheism overseas" is a mischaracterization of what is at stake here.
For a start, atheists, humanists, and non-faith groups in certain parts of the world suffer terrible injustices and discrimination, including lynching, torture, and imprisonment.
As the DRL website states, its work is dedicated to "countries with egregious human rights violations, where democracy and human rights advocates are under pressure and where governments are undemocratic or in transition."
A 2021 report by the United Kingdom government's All-Party Parliamentary for International Freedom of Religion or Belief, revealed that dozens of countries make it a criminal offense to be openly non-religious, while 13 countries have the death penalty for blasphemy or apostasy.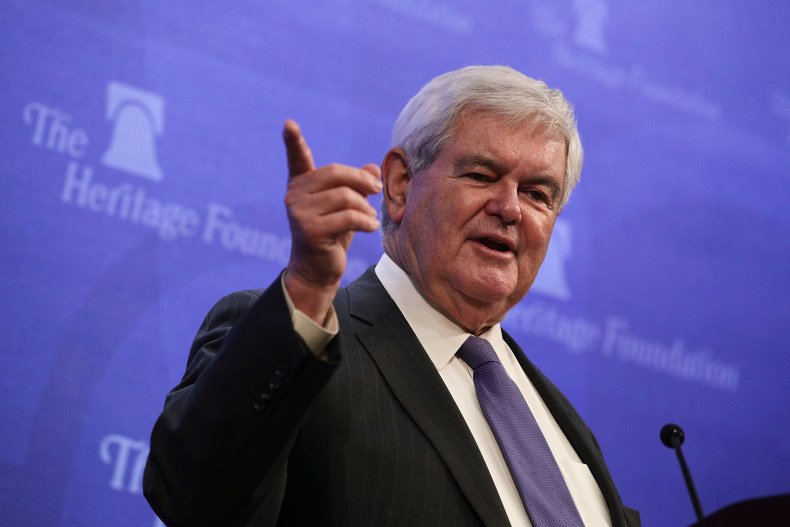 It's also worth noting that while $500,000 in and of itself is a large amount of money, it pales deeply in comparison to the amount that churches in the U.S. receive through tax breaks (around $2.4 billion a year according to recent figures), or the $250 million in 2022 government funding to "ensure religious and community-based organizations have the resources and tools they need to protect themselves, and worship without fear."
Moreover, in 2020, the Supreme Court endorsed the use of taxpayer funds to pay for religious schools, a move critics argued was an encroachment on the separation of church and state.
Newsweek has contacted the White House for comment.
The Ruling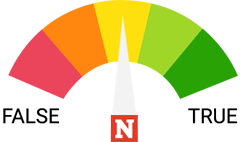 Half True.
A government funding proposal from last year did offer $500,000 grants toward "atheist, humanist, non-practicing and non-affiliated individuals of all religious communities" overseas.
However, as stated within the funding proposal, the money was not intended for atheists alone, nor was its purpose to promote and spread atheism.
Instead, its goal was to "combat discrimination, harassment and abuses" against these various groups, only one of which is atheists, in countries where they face persecution.
Gingrich's tweet mischaracterizes the proposal.
FACT CHECK BY Newsweek's Fact Check team