Fact Check: Did Earthquake Hit Mexico on Same Date Three Times?
A powerful earthquake hit western Mexico on Monday, leading many people to fear that the date September 19 may be an omen of disaster.
The magnitude 7.6 quake killed two people in building collapses and caused damage to over 200 buildings in the Pacific coast state of Colima.
But is there a pattern, as some have implied?
The Claim
Some observers point out that similarly powerful earthquakes have hit Mexico before on this date, in 1985 and 2017. They also say that this is too spooky to be a coincidence, with September 19 apparently a cursed day for Mexico.
"It's this date, there's something about the 19th," Ernesto Lanzetta, a business owner in the Cuauhtémoc borough of Mexico City, told The Guardian. "The 19th is a day to be feared."
The latter two quakes are said to have occurred only minutes after the commemorative earthquake drill honoring those lost in the 1985 disaster. All three earthquakes are said to have occurred at more or less the same time in the early afternoon.
The Facts
Powerful earthquakes did indeed hit Mexico on September 19 in these three years: an 8.0 magnitude quake on September 19, 1985; a 7.1 magnitude one in 2017; and now this week's quake.
In 2017, 370 people were killed, 228 of whom lived in Mexico City, and 6,000 were injured. In 1985, the earthquake killed around 5,000 people, injured about 30,000 and left 100,000 homeless.
This coincidence is indeed surprising: It had just a 0.00075 percent chance of occurring, an expert told Bloomberg. Others speculated that the likelihood could be as little as 0.00000024 percent.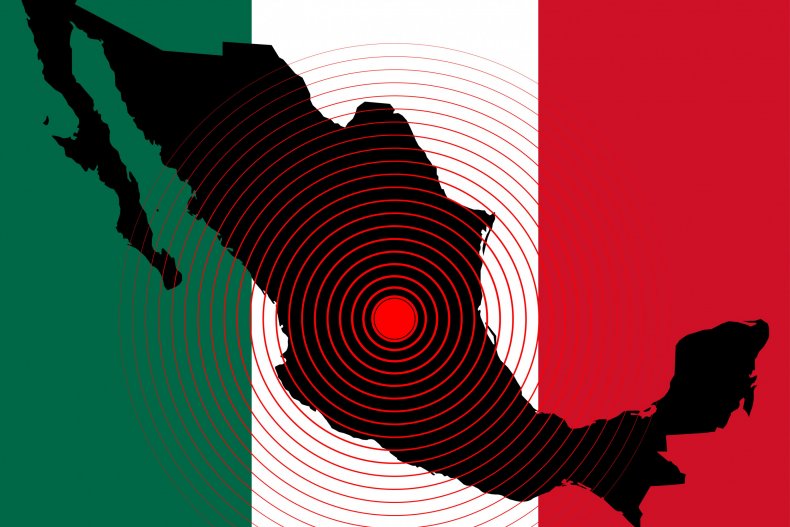 But this doesn't justify superstitious or paranormal explanations or identifying purported patterns.
Earthquakes of these magnitudes or higher are relatively common in Mexico. The country is regularly affected by seismic activity that stems from the movement of the North American plate against the Cocos and Pacific plates, making it an extremely seismically active region.
In the past 10 years, Mexico saw eight earthquakes with a magnitude over 7.0, many of which occurred in June, February, April and March. In fact, since 1900 only eight Mexican earthquakes have occurred in September.
The three September 19 earthquakes did not occur at the same time of day. This week's quake hit at 1:05 p.m. local time. In 2017, it was 1:14 p.m. local time. The 1985 quake occurred at 7:17 a.m. local time.
With constant seismic activity all over the planet, coincidences are bound to occur. For example, an earthquake in Liechtenstein—not typically a hub of seismic activity—occurred during a parliamentary session discussing earthquake insurance.
Despite recent and significant advances in seismology, accurately predicting earthquakes is still beyond the reach of scientists.
The U.S. Geological Survey website says: "Neither the USGS nor any other scientists have ever predicted a major earthquake. We do not know how, and we do not expect to know how any time in the foreseeable future.
"USGS scientists can only calculate the probability that a significant earthquake will occur (shown on our hazard mapping) in a specific area within a certain number of years."
The Ruling
True.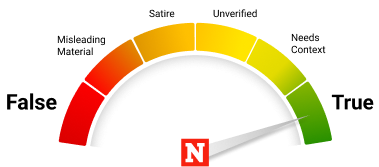 While it is true that three earthquakes have struck Mexico on September 19, only two had epicenters around the same location, Mexico City.
Also, only two occurred at around the same time of day. There is no scientific evidence to suggest that the shared date is anything more than a simple coincidence.
FACT CHECK by Newsweek