As COVID vaccines are rolled out around the world, highly rare examples of adverse effects have emerged.
The Claim
Chris Saccoccia, who is known for protesting COVID prevention measures such as face masks and lockdowns in Canada, suggested in a tweet on Wednesday that the government of Sweden had banned Moderna's COVID vaccine.
Saccoccia, who is better known Chris Sky. wrote: "Moderna is now banned in Sweden thanks to myocarditis.
"How many morons took the Moderna jab or gave it to their children?"
He has 106,000 Twitter followers and at time of writing the tweet had received around 600 retweets and 1,380 likes.
On Thursday, Google's Google Trends analytics tool showed searches for "Sweden bans Moderna vaccine" were up 600 percent. There was still a spike on Friday, though this had fallen to 40 percent.
The Facts
On Wednesday, the Swedish Public Health Agency ordered a pause on the country's rollout of the Moderna COVID vaccine, known as Spikevax, for people born in 1991 and later due to concerns around myocarditis and pericarditis.
The agency said the move was "precautionary" and due to "an increased risk of side effects such as inflammation of the heart muscle or heart sac." It said the risk of being affected is "very small."
Myocarditis is known as the inflammation of the heart muscle and pericarditis is known as the inflammation of the outer lining of the heart. Both are caused by some sort of trigger that leads to an immune response.
The U.S. Centers for Disease Control and Prevention states that cases have been reported in people who have had the Pfizer or Moderna COVID vaccines, and that this has mostly impacted male adolescents and young adults.
Sweden's Public Health Agency said preliminary analysis from Swedish and Nordic data sources showed the risks were "especially clear when it comes to Moderna's vaccine Spikevax, especially after the second dose."
It said that "for the individual, the risk of being affected is very small, it is a very rare side effect."
Both conditions usually go away on their own, the agency said, but symptoms should be assessed by a doctor. Symptoms include chest pain, shortness of breath, and feelings of a fast-beating heart.
The U.K.'s Yellow Card adverse event reporting network stated that, up to September 22, the overall reporting rate for myocarditis with the Moderna vaccine was 28.3 per million doses and 17.2 per million doses for pericarditis.
The Ruling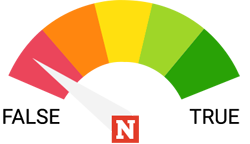 False.
Sweden has not banned the Moderna vaccine.
It has suspended its use for those born in 1991 and later, which appears to have spawned speculation over it having been banned.
Chris Saccoccia stood by his claim when contacted by Newsweek.
FACT CHECK BY NEWSWEEK
Update 10/08/21, 12:00 p.m. ET: This article was updated to include Saccoccia's response.