Fact Check: Did Jack Posobiec Sponsor Rasmussen Joe Biden Approval Poll?
Recent Rasmussen Reports polling focused on Joe Biden has drawn attention not only for its results but who sponsored it.
The Claim
Questions were raised over the poll being sponsored by Jack Posobiec, a conservative commentator who has been highly critical of Biden.
A tweet with more than 1,500 likes at time of writing said: "Today's biased Rasmussen poll was sponsored by none other than Jack Posobiec, and brought to you by the letters G O and P."
Another, with more than 2,800 likes, said: "This Rasmussen Poll is sponsored by Jack Posobiec and yall take this s*** seriously?"
The Facts
Rasmussen Reports released a daily presidential tracking poll on Wednesday, September 1.
Its results showed 56 percent of likely voters disapprove of Biden's job performance and 42 percent of those asked approved.
The poll results were widely spread on social media.
Going on to the Rasmussen Reports website, the results mentioned by social media users can be seen.
A page updated Wednesday, September 1 contains the results and the page states it is "Sponsored by The ANTIFA from Jack Posobiec."
"The Rasmussen Reports daily Presidential Tracking Poll, sponsored by The ANTIFA by Jack Posobiec, for Wednesday shows that 42 percent of Likely U.S. Voters approve of President Biden's job performance. Fifty-six percent (56 percent) disapprove," the page states.
There is a link within to a website for Posobiec's book The ANTIFA: Stories from Inside the Black Bloc.
"In The Antifa: Stories from Inside the Black Bloc, Jack Posobiec recounts his firsthand experiences infiltrating Antifa's 2016 meetings—where they planned their attack on Trump's inauguration—to going undercover in the CHAZ autonomous zone," the site states.
Following the release of the poll, thousands of tweets mentioned Posobiec, who is also a senior editor at Human Events. He shared a screengrab highlighting this from his Twitter "for you" page.
Posobiec went on to tweet: "Please continue using promocode Poso at http://MyPillow.com so I can continue sponsoring Rasmussen polls that drive the Liberal Nazis absolutely nuts!"
Newsweek has contacted Rasmussen Reports for comment.
A spokesperson for Posobiec told Newsweek that Posobiec had paid for advertising with Rasmussen Reports, which was why there was the sponsored by line alongside the polling. He said Posobiec did not pay for the specific poll.
"It's just advertising he bought, he didn't pay for the poll," they said. "The sponsorship is a type of advertising. His advertising is on the daily tracking poll. It's advertising."
They added that Posobiec had no involvement in the polling being conducted.
Rasmussen Report's tracking figures for September 2 had the same sponsored by line and Posobiec shared the latest results and tweeted: "Oh no, Poso is sponsoring another poll!!"
Other polling has shown Biden's approval rating diminish of late and has gone "underwater," amid criticism he has faced over the U.S. military withdrawal from Afghanistan. His approval rating had held above 50 percent throughout his presidency up until last month.
The Ruling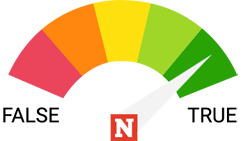 True.
FACT CHECK BY NEWSWEEK
The Rasmussen Reports daily presidential tracking poll was sponsored by The ANTIFA from Jack Posobiec.
The Rasmussen Reports has a link to a site about the book and Posobiec himself commented on having sponsored the polling, after this came under scrutiny on social media.
While the poll says it is sponsored by The ANTIFA from Jack Posobiec, a representative for him clarified that he does not pay directly for the poll and is not involved in the polling but that this is a form of advertising he has paid for.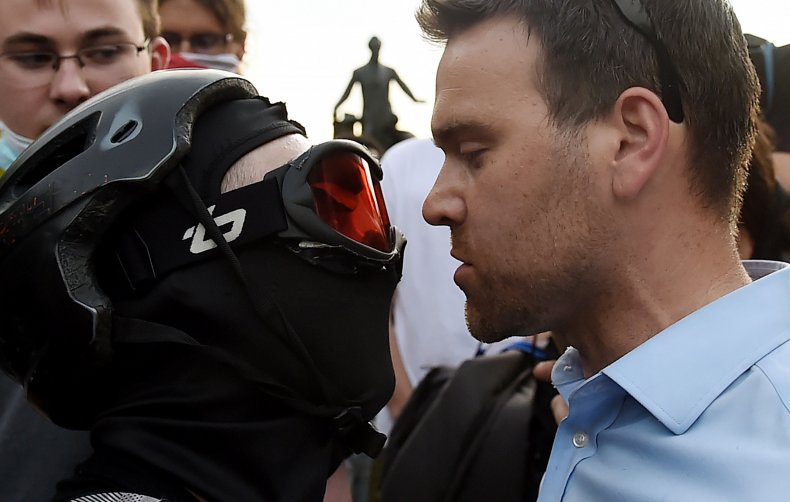 Update 9/2/2021, 10:37 a.m. ET: This article was updated with comment from a spokesperson for Posobiec.