Fact Check: Did SVB Have an 'All-Female' Investment Team?
The collapse of Silicon Valley Bank (SVB) on Friday marked the second-largest failure of a bank in U.S. history, requiring federal intervention to assure depositors of their funds. The crisis led to the failure of a second, Signature Bank, 48 hours later, and on Monday investors broadly sold off bank shares, according to the Associated Press.
In the wake of the financial fallout, some have claimed that an all-female investment team was responsible, in an attempt to suggest that diversity targets and female inclusion were detrimental to business.
SVB had primarily served technology companies and start-ups, and there were many big brands with billions tied up in deposits: from gaming firm Roblox to streaming giant Roku, media outlet Buzzfeed to financial tech company Circle.
The Biden administration's pledge to cover deposits—even those exceeding the $250,000 federally insured limit—looked to limit the impact of the collapse on the wider economy. Analysts had warned that without government intervention, the collapse of SVB would have precipitated the closure of potentially thousands of businesses that rely on their deposits for day-to-day business.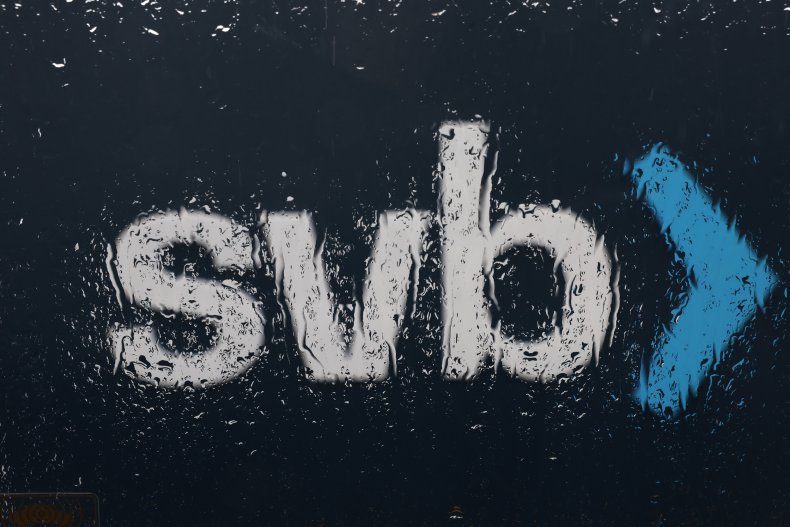 The Claim
"In honor of women's history month, let's celebrate the all-female investment team at SVB," one Twitter user wrote on Saturday, in a tweet that has been viewed 35,000 times, above an image of "the investment committee" featuring Bryn Talkington, Karen Firestone, Shannon Saccocia and Jenny Harrington.
"DEI [diversity, equity and inclusion] is more important than solvency," they added.
Some were quick to jump to conclusions about the company's apparent all-female investment team, insinuating that it was their gender that had caused the collapse.
"You get it girls," one person responded ironically. "Nothing can hold you guys back! Look out patriarchy!"
"The future is female," another wrote with a clown emoji, parroting a phrase adopted by supporters of Hillary Clinton during her 2016 presidential bid.
SVB made a great deal of its diversity credentials, describing itself on its website as a "pro-woman brand." A recent diversity and inclusion report showed 46 percent of its workforce was female, as was 38 percent of its senior leadership.
In March 2022, Saccocia had participated in an SVB podcast about female founders, in which she said that 23 percent of all venture capital deals went to companies with a female founder, but that the value of these deals represented just 7 percent of the total.
On Monday, the Daily Mail newspaper described the SVB board as "obsessed with diversity" and "focused on woke initiatives."
Newsweek has reached out to SVB for comment.
The Facts
SVB did not have an "investment committee," but rather, of the six committees that reported to the board of directors, had a risk committee, according to 2023 filings with the Securities Exchange Commission (SEC). The risk committee was charged with overseeing "enterprise-wide risk management policies" as well as the company's "risk appetite, risk profile and risk culture."
The members of that committee included board members Eric Benhamou, chair and CEO of Benhamou Global Ventures, Richard Daniels, Garen Staglin and Joel Friedman, a former president at Accenture—all of whom are male—alongside chair of the board Beverly Kay Matthews, Kate Mitchell, co-founder of Scale Venture Partners, and Mary Miller, a former Treasury Department under secretary.
Aside from this, the SEC filing makes no mention of an SVB investment committee, and the five other committees (audit; compensation and human capital; finance; technology; governance and corporate responsibility) are similarly comprised of a mix of genders. The risk committee, however, met 18 times in 2022, more than double the seven it held in 2021.
But three of the four women identified as members of the "investment committee" don't even work for SVB. Instead, the women are contributors to CNBC's Halftime Report, as part of a group it calls the Investment Committee.
The four women were listed on March 8—two days before the bank's collapse—as contributors to that day's lunchtime show, which is where the image originates.
Of the panel, Saccocia is the only person to have worked for SVB, where she was chief investment officer of SVB Private, the bank's private banking and wealth management arm, which was formerly Boston Private until it was acquired by the bank in 2021.
Newsweek has contacted Saccocia for comment.
Talkington is a managing partner of Requisite Capital Management, Firestone is co-founder and CEO of Aureus Asset Management, and Harrington is CEO of Gilman Hill Asset Management.
The Ruling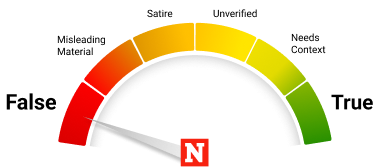 False.
SVB did not have a named investment committee, but its board did have a risk committee constituted of board members, three of the seven of which are female.
Of the four women identified as part of the "investment committee," only one worked for an arm of the bank, and all were in fact contributors to CNBC.
FACT CHECK BY NEWSWEEK