Fact Check: Did Vaccines Eradicate Smallpox?
Questions surrounding vaccines have been rife during the COVID-19 pandemic, leading some to make comparisons to their use in the past.
The Claim
A social media post with 19,000 likes at the time of writing said: "Raise your hand if you understand vaccines eradicated small pox.
"I want to see how many of my followers are in touch with reality."
The tweet was from David Weissman, who is a columnist for the website DemCast and has more than 353,000 followers.
His Twitter bio reads: "US Army Vet, American Jew, former Republican, former Trump supporter, Liberal Democrat, columnist for #Demcast."
The Facts
The World Health Organization (WHO) declared smallpox eradicated in 1980, according to its website, the "only infectious disease to achieve this distinction."
"This remains among the most notable and profound public health successes in history," a WHO webpage on smallpox states.
A global commission had certified it eradicated in late 1979 and the certification was officially accepted at the 33rd World Health Assembly in 1980.
In the United States, the last natural outbreak occurred in 1949, according to the Centers for Disease Control and Prevention (CDC).
A vaccine for smallpox was discovered in the late 18th century and it was the first successful vaccine to be developed, the WHO states.
An intensified plan to eradicate smallpox was launched in 1967, during which widespread immunization was implemented and there was surveillance conducted to spot outbreaks.
This was launched to focus on countries in which smallpox was endemic.
There had been a mass vaccination strategy. Then there was a focus on identifying cases and contacts to make sure those impacted were vaccinated. Quarantine was also part of this action.
"Smallpox no longer occurs naturally since it was totally eradicated by a lengthy and painstaking process, which identified all cases and their contacts and ensured that they were all vaccinated. Until then, smallpox killed many millions of people," a page from the WHO containing a smallpox Q&A states.
The History of Vaccines Website, created by The College of Physicians of Philadelphia, notes: "The history of smallpox holds a unique place in medicine. One of the deadliest diseases known to humans, it is also the only human disease to have been eradicated by vaccination."
On a separate page, the site also notes that there was criticism of the program to eradicate it, with questions raised over how it was conducted. "WHO efforts came under criticism from some health workers and human rights advocates," it says.
"Some public health administrators charged that campaign workers at times bent WHO and local regulations. Some human rights advocates objected to the search and quarantine aspects of the program."
Routine vaccination for smallpox in the U.S. stopped in the U.S. in 1972, according to the CDC. There is a stockpile of the vaccine in the U.S., however, to prepare for the possibility of an outbreak, such as if it were used in a bioterrorist attack.
"Though a bioterrorist attack using smallpox is not likely to happen, public health authorities plan and prepare so that we can protect as many people as possible if this event does occur," according to a note on the CDC website.
Certain military personnel also continue to receive the vaccine.
Dr. Anthony Fauci, director of the National Institute of Allergy and Infectious Diseases, referenced the eradication of smallpox when discussing misinformation amid the COVID-19 pandemic.
Fauci suggested that it might not have been eradicated had there been such false information being spread in the past.
The Ruling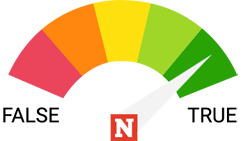 True.
FACT CHECK BY NEWSWEEK
Smallpox has been eradicated and was declared so by the WHO in 1980.
This came after an intensified vaccination program, in which cases and contacts were identified worldwide and it was ensured people exposed were vaccinated.