Fact Check: Is Video of Russian Column Wiped Out by Ukrainian Mini Real?
A viral video, seemingly filmed by a Ukrainian soldier behind enemy lines, appears to show a Ukrainian ZAZ Zaporozhets—a modified version of a Soviet-era supermini with rocket launchers and machine guns mounted on its roof—destroying a whole column of Russian tanks and vehicles in southern Ukraine.
Amid Ukraine's recent tactical triumphs, including pushing Russian forces off the long-contested Snake Island, many were prepared to believe that the scenes depicted in the clip are real.
But while Russia's invasion of Ukraine continues to generate copious amounts of striking and often horrifying modern combat footage, some commentators remained skeptical about the authenticity of the clip, saying it is too cinematic to be true.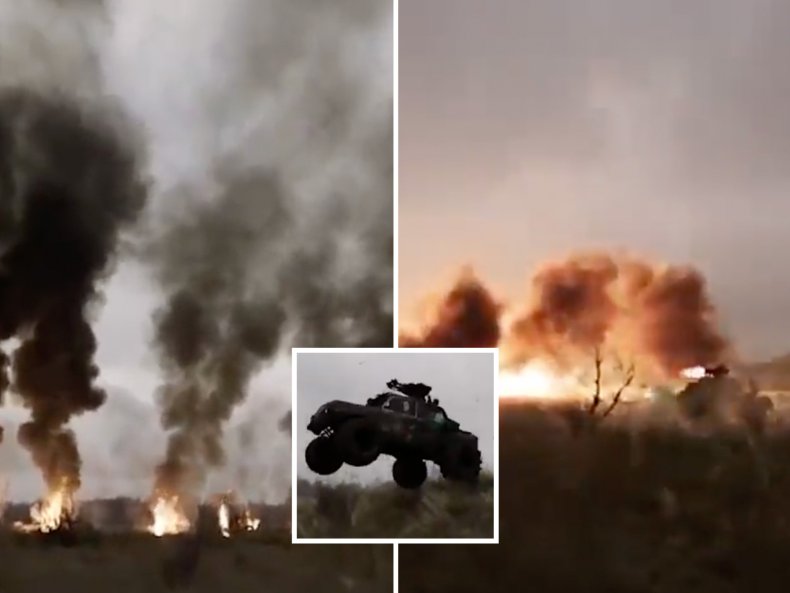 The Claim
Several Telegram channels and Twitter accounts shared a video by an unidentified poster on Thursday featuring a battle scene between a convoy of Russian tanks and military vehicles and what appears to be a modified Ukrainian ZAZ mounted with various weapons.
"Who knows where I am now, but looks like the orcs are approaching. Guess they are heading towards Chernobaivka," says the Ukrainian voice behind the camera. Suddenly, a vehicle bursts on the scene, and the cameraman shouts, "What the hell is this?"
In the ensuing 40 seconds the Ukrainian car begins launching rockets and firing machine guns at the column, which is later shown to be obliterated, with all the vehicles on fire.
"Holy s***! In terms of quality of performance, this could be the trailer of the first film I will go to see after the victory," one of the first accounts to share the clip wrote in Ukrainian.
Others commented that the vehicle is likely a "Banderamobile," jokingly referencing Russia's unsupported claims that the Ukrainian army is confiscating privately-owned automobiles for military use, such vehicles being branded "banderomobiles."
"Ukrainian 'banderomobile' in action against Russian tanks," wrote one user in a caption to the video.
A number of prominent pro-Ukraine Telegram accounts have also shared the video without providing any context or commenting on its provenance.
While some were impressed by Ukraine's apparent military might, others wondered whether the footage was genuine or computer-generated.
The Facts
Although some truly astounding footage has emerged on the back of fighting between Russian and Ukrainian forces, this particular clip is, in fact, computer generated imagery (CGI).
Max Scherbina, the Twitter user who was one of the first to share the video, confirmed many users' suspicions in a follow-up tweet.
"Dear English-speaking friends, this is a high-quality CGI work by an author unfamiliar to me. But the war in Ukraine is real. And right now you can help a small public initiative to rebuild Ukrainians' housing, destroyed by the army of Russian invaders," he wrote.
In fact, the video was made by Kyiv-based visual effects (VFX) artist Pavel Osadchiy. His Facebook profile states that he is a "freelance Movie Maker and CGI Generalist."
Shortly after the video began trending on social media, Osadchiy posted a number of stills from it on Facebook.
"My unfinished video of the Banderamobile leaked online before I had time to complete the work, unfortunately," Osadchiy wrote.
"Th initial plan was to use it to raise funds for the Ukrainian military, but it is what it is."
He later published an update, saying that the positive feedback he's received has inspired him to complete the project.
Newsweek has reached out to Osadchiy for comment.
The Ruling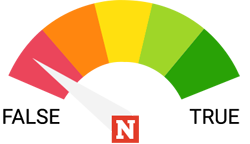 False.
The footage supposedly showing a modified Ukrainian supermini blowing up a convoy of Russian tanks and vehicles is not real. It is in fact an unfinished short movie project by a Kyiv-based VFX artist.
FACT CHECK BY NEWSWEEK