Fall Guys has become the game of summer 2020, allowing players to compete with friends and strangers online in gameshow obstacle courses with battle royale rules. Now, Season 2 has been teased giving fans a sneak peek into what's coming to the popular title.
Season 2 of Fall Guys was teased during the Gamescom Opening Night Live 2020 stream, and it was revealed that the theme of the season will be based on medieval times. No, not the dinner and theater spot—we're talking dragons, knights, wizards and much more.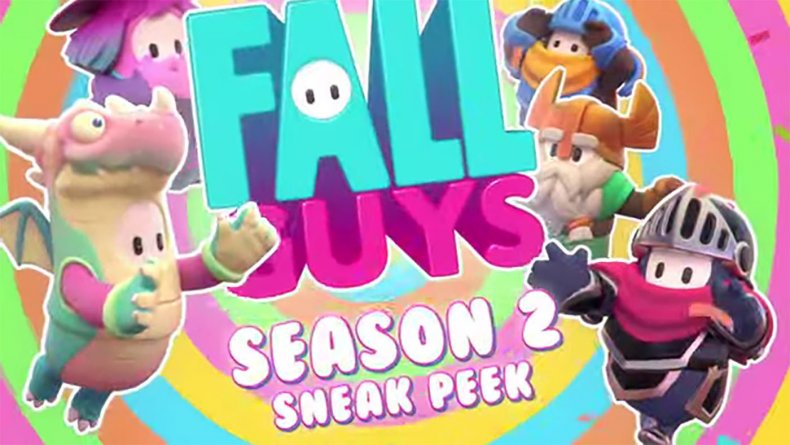 NEW COSTUMES
Fall Guys fans were shown new costumes that will become available in Season 2. These new costumes are based on:
Dragon
Witch
Viking
Knight
Wizard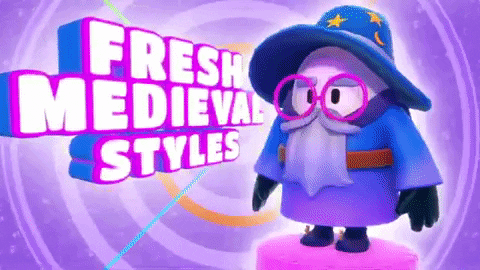 These new costumes will join others, like the dinosaur, crash test dummy, pirate, pigeon and so much more.
NEW ROUNDS
As for the new rounds that fans of Fall Guys can enjoy, the Mediatonic team teased four new stages with a medieval motif. Players will be able to scale castle walls, cross moats and bridges, and grab rings.
Whether these new Rounds will be in circulation with the current ones or replace them is unclear, but if they are put into circulation, that will offer more random fun with each game.
Current Rounds in Fall Guys include one that forces players to climb up a mountain before they're swallowed up by goo. Another forces players to team with others to grab the most rings, while yet another has them capture a tail and try to be the last one with it when time expires.
A release date for Fall Guys Season 2 still hasn't been announced, but to get the most up-to-date information on the game, be sure to follow the game's official Twitter account.
Fall Guys has become a phenomenon in the gaming community. PlayStation announced it was the most downloaded PS Plus title of all-time this week. It's free for those who have a PlayStation Plus subscription, the sub that allows for PS4 users to play online; so, if you haven't downloaded and tried out Mediatonic and Devolver Digital's latest game, we recommend you do.
Steam also announced that Fall Guys surpassed seven million downloads on its platform, which is an incredible feat considering the title has only been out since August 4.
Fall Guys is available for PS4 and PC.
What do you think of the upcoming season for Fall Guys? Which of the new costumes are you looking to wear? Let us know in the comments section.