Fallout 1st Issues Addressed by Bethesda; Scrap Loss Top Priority
Fallout 76 had a huge update this week, bringing a new premium membership subscription to players who want a different experience from Bethesda's latest adventure in the wasteland.
This subscription, called Fallout 1st, has had a rough launch with players reporting bugs and glitches that take away from the gameplay experience. In some cases, players reported that their inventory of scrap was deleted and that their Private Worlds weren't as private as originally promised.
In a statement obtained by GameSpot, Bethesda clarified how they discovered these issues and what they are doing to resolve them.
"Following the release of Update 14 earlier this week, the development team has been looking into player reports of scrap going missing. We have some details to share with you on our findings and our plan moving forward. Our initial investigation indicated that this was a display issue, and that no items had gone missing. However, we have since found that a small number of players have in fact experienced a loss of scrap items after placing them into the Scrapbox and then loading into a world. Resolving this issue is currently our top priority.
We are also exploring ways to restore the missing items. We are working to address this with a hotfix as soon as possible, and we will let players know once we are ready to deploy the fix."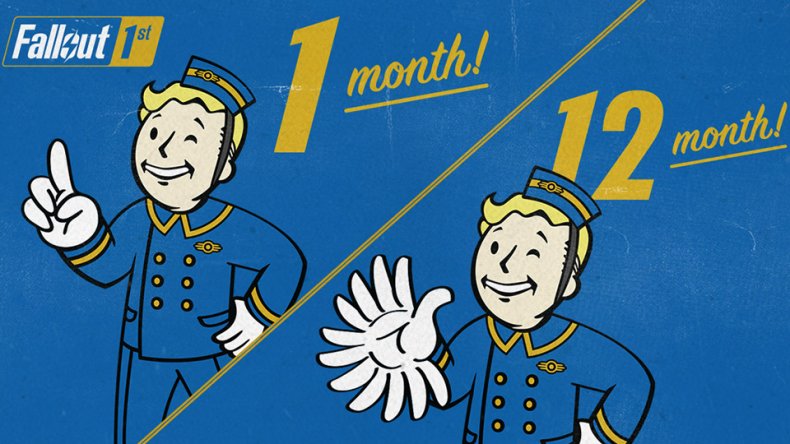 Bethesda also explained to GameSpot why certain crates are already looted when players enter their Private World.
"When a Fallout 1st member starts a Private World, a dedicated World is launched on an AWS server," Bethesda said. "Players who have seen looted containers upon login may be experiencing the expected behavior upon log out and log in. Loot is instanced for each player in containers. As Fallout 76 players know, if you loot a container on one server, and then log out and log back into another server, the container remains in a looted state for a period of time."
As for Private Worlds having other players entering, Bethesda explained that there's a bug that allows players on your friends list to enter without an invitation. Developers said that they hope to soon provide a patch for Fallout 1st members to restrict access.
A Fallout 1st subscription is offered with a monthly ($12.99) or annual ($99.99) fee. This subscription provides access to a Private World, a monthly bonus of 1,650 atoms, discounts on certain items, a private Scrapbox, unique emotes, the Ranger Armor outfit and a Survival Tent for fast travel.
Fallout 76 is available now for PS4, Xbox One and PC.
Have you experienced some of these issues with Fallout 1st? Let us know in the comments section.