With Fallout 76's Steel Reign expansion releasing today, the development team at Bethesda spoke to Newsweek about the hard lessons they have learned since the game's notoriously shaky launch and why now is the best time to give it another chance.
Fallout 76 had a shoddy release back in October 2018. Upon launch, the game was riddled with frustrating bugs, server issues and balancing problems. Not to mention it was also lacking the content that many expected to see from a title bearing the Fallout name.
Prior to 76, the franchise was renowned for its immersive open worlds and branching storylines, but the online multiplayer experience had neither of these things. In fact, it did not even have NPCs for you to interact with at the start, other than a few stationary robots that merely existed to hand out quests.
Many quickly abandoned the live-service after realizing that it not only failed to live up to the standard of Fallout, but also of a finished product in general. There were simply too many features missing at launch, and everything that was included felt very rough around the edges.
Fans were quick to express their disapproval, with the game receiving incredibly low user ratings across a number of different aggregate sites, including Metacritic where the base version still sits at an abysmal 2.8. Professional reviewers were not much kinder, as the title quickly became Bethesda's worst-scoring game in history, with Newsweek's own review deeming it "Bad, bland and busted."
The situation became so contentious that ZeniMax Media (Bethesda's parent company) were legally obligated to offer refunds to Australian customers, due to the severe technical faults.
Listening to 'Fallout 76' Player Feedback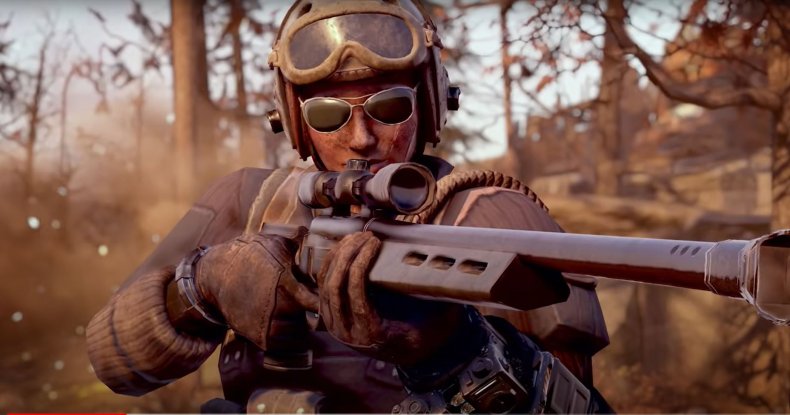 It is worth noting that Bethesda themselves are cognizant of this backlash and even agree with it to some extent. Speaking to Newsweek at a roundtable interview, Fallout 76's design director, Mark Tucker, admitted that his priority over the last couple of years has been to rehabilitate the game's image.
He said: "We listened to the feedback of 'this doesn't feel like a Fallout game' [and] since launch, we have made significant changes."
Indeed, Fallout 76 has received upwards of 25 major updates in the intervening years, delivering a lot of the content that many felt was initially missing. Among other things, there are now daily ops, beefier questlines, warring factions to choose between, and more complex RPG elements.
Tucker continued: "This is now a very story-driven game. You're gonna have some great interactions with NPCs and some interesting choices. There's a lot of deep storytelling going on."
Jeff Gardiner, lead producer for Fallout 76, echoed these sentiments, adding: "If you are a story fan, or a traditional RPG fan like I am myself, there is a lot [now] for you to come and explore. So please jump in and give us a shot."
Fixing The 'Fallout 76' Bugs and Server Issues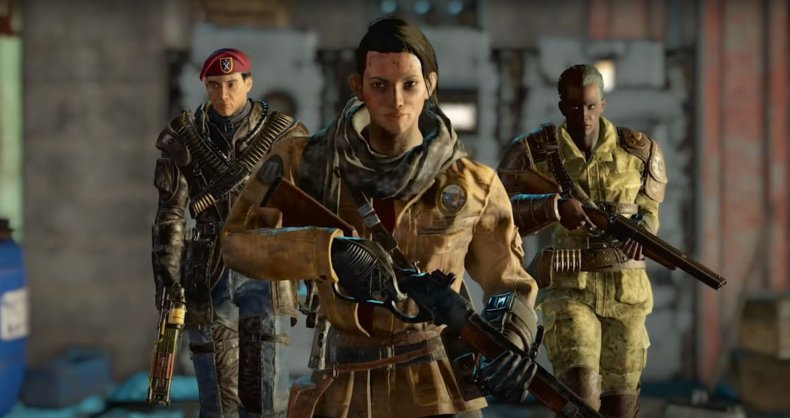 The lacklustre narrative was not the only thing that tarnished Fallout 76's reputation, as the title was also plagued with a litany of technical issues.
Gardiner was rather candid on this subject, acknowledging those early days of the game were a "troubled" time. He said: "We have fixed a bunch of bugs and stability issues that were at launch I'll be honest. The most valuable lesson we learned [from this] was to obviously beta test things and get it in front of people before we launch."
On a related note, Gardiner points to the introduction of a Public Test Server (PTS) as the real turning point for Fallout 76. For context, this is essentially an environment that allows gamers to preview updates and new content prior to it being added to the game's live server. It is a bit like early access, in the sense that it allows the development team to collate feedback and tweak updates before they are rolled out to the general public.
Speaking about the impact of the PTS, Gardiner said: "If I had to point to a single thing that was a sea change for us, outside of the Wastelanders expansion, it was actually the PTS server. We [used it] to track performance, crashes and other issues that are easier for us to find if we are stress testing with larger populations [doing] things that our own QA testers can't do in 8-hour sessions."
Tucker agreed with this point, adding: "Once you have more people playing the game, you're going to see more things cropping up. And that has enabled us to address some pretty critical bugs that we may not have caught [otherwise]."
Not only has the PTS allowed Bethesda to roll out more stable fixes to Fallout 76, but it has also informed some of their recent design choices. For example, feedback from the PTS was used to refine the new legendary crafting system, as well as the legendary perks.
Speaking about the latter, Tucker said: "We got so much criticism we actually delayed the release of legendary perks [and] went back to the drawing board. We added quite a few new perks, we removed some that players didn't find very useful, and we made some significant balance changes to others."
Helping Teams Finally Play Together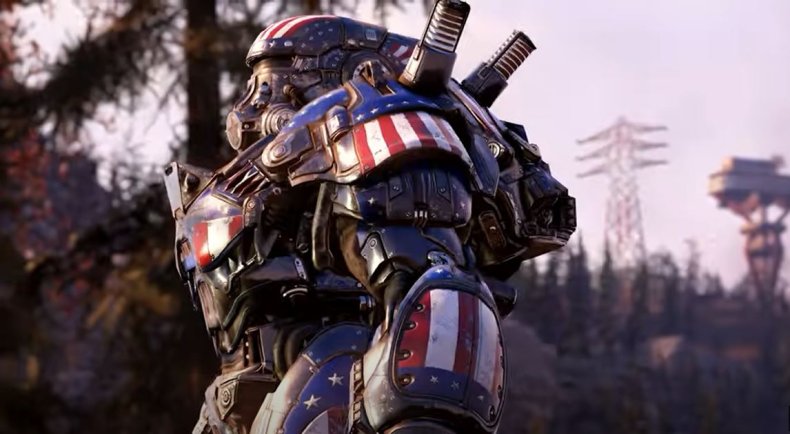 In addition to the public test server, the developers also identified the One Wasteland For All release as one of the main reasons that now is a good time to jump back into Fallout 76.
Inspired by the One Tamriel expansion for The Elder Scrolls Online, this patch made it so that enemies scale appropriately to your character, regardless of where you are situated on the map. Speaking about the update, Tucker said: "For those who are trying to get their friends back in, we have made some really positive changes to make it easier for them to play together.
"[One Wasteland] opens up the world for older players because now the lower-level places will still present a challenge for them. We're basically levelling creatures up to your level, but it is relative to you. So that means, you could be level 300 and your friend could be level 5 and you can still play together."
"I think that's really important, especially for the players who have stuck with us and want to get their friends back in. They don't have to worry about rerolling a new character."
Winning Fans Back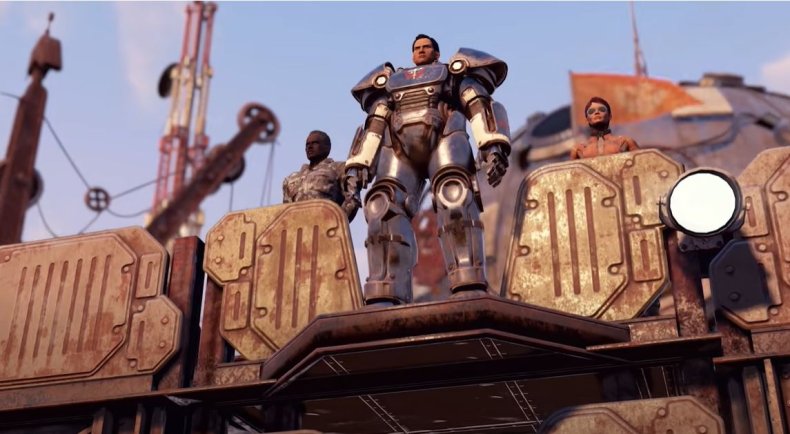 For Gardiner, bringing Fallout 76 to the Xbox Game Pass was an opportunity to get a lot of fresh eyes on the new-and-improved release and win people over. He said: "76 has come a long way. We did put it up on Game Pass, long prior to the announcement of the [Microsoft] acquisition and it's still there. It bounces up and down in the top 10 most played.
"I think it's part of the reason that the game's success has changed, because the sentiment online changed, and people were actually playing it. For the last few years [we have] beaten all of our goals on many levels, in terms of key performance indicators like session time, number of players, stability and sentiment."
Reflecting on the game's overall development journey, Gardiner said: "I don't want to sound like we're tooting our own horn here. The fans that have stuck with us have made this game very successful [and] even through the troubled times [they gave] us a chance to correct the ship and keep moving forward. I am super grateful forever for that".
Fallout 76 is still being supplied with new content. Today marks the launch of the latest "Steel Reign" add-on, which will be followed by three more major updates this year.
Meanwhile, 2022 will see the debut of a series of newly-announced expansions for the game, entitled Fallout: Expeditions. These will be story-driven DLCs that take the player out of the Appalachia Mountain range and into various neighboring locations, like the Pitt.