E3 2021: Highlights From the Xbox and Bethesda Games Showcase
Featuring 30 game reveals, The Xbox and Bethesda joint-presentation was easily the busiest part of E3 so far.
In the absence of a PlayStation conference (Sony decided to skip the expo this year), this was the flagship presentation of the weekend and it certainly lived up to expectations, with most of our predictions coming true.
Yesterday's "Ubisoft's Forward" conference focused on a small handful of games, with Rainbow Six Extraction alone taking up 20 minutes of the show. For their presentation, Microsoft took a decidedly different approach, inundating viewers with new titles and gameplay footage every other minute.
The result was a showcase that was light on details, but extremely heavy on trailers and announcements. Given that there was so much to process here, we have compiled a succinct list of all the highlights for you to look over.
Starfield Is Announced as an Xbox and PC Exclusive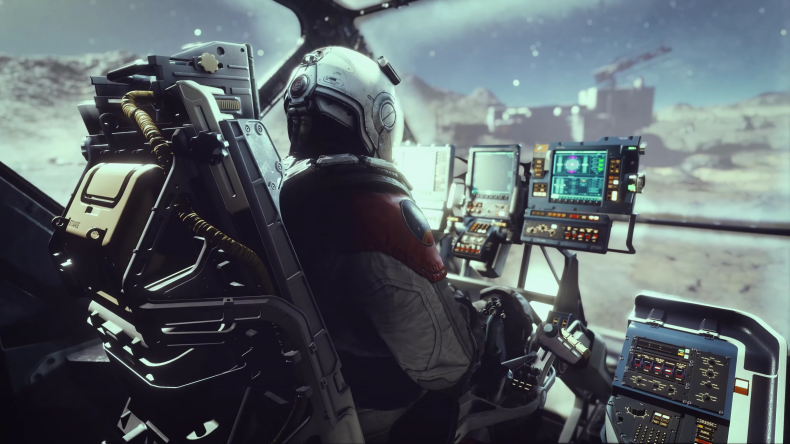 The information that Bethesda's Starfield will be an Xbox and PC exclusive leaked online merely 20 minutes before the official announcement at E3. Nevertheless, the fact that the space exploration title will not be coming to PlayStation is still a major bombshell.
In addition to this, Microsoft was able to reveal that Starfield, along with 27 of the 30 games displayed at today's conference, will be available through the Xbox Game Pass service at launch, which is yet another huge win for the company.
In terms of the Starfield footage itself, it was just a cinematic trailer and we cannot glean too much from it, other than that the plot will concern an intergalactic quest for discovery. According to Bethesda executive Todd Howard, the game has been 25 years in the making and is only now possible thanks to recent technological breakthroughs with Xbox hardware. While that is not much to go on, it does imply that Starfield will be one of the developer's most ambitious outings yet.
Halo Infinite Joins the Free to Play Trend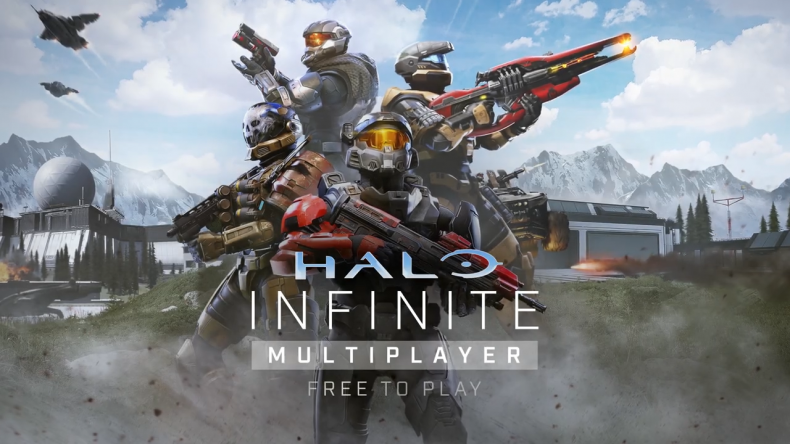 Another thing we learned from today's presentation is that the Halo Infinite multiplayer component will be available for free, packaged separately from the story campaign.
Divided up into seasons of content, in a manner similar to Fortnite or Call of Duty: Warzone, the revamped multiplayer is endeavoring to attract a new audience, whilst still appealing to old-school fans of the series.
From the trailer, we can witness the return of iconic Halo game modes like "Capture the Flag" and "Oddball," glimpse some classic weapons in action, and even hear the beloved kill spree announcer making his usual baritone exclamations. At the same time, there are a few new additions to keep things feeling fresh, including a grappling hook that promises to dramatically shake up matches.
Microsoft confirmed that the free multiplayer component will debut alongside Halo Infinite in August. The latter will also be added to Xbox Game Pass at launch.
Forza Horizon 5 Is Revealed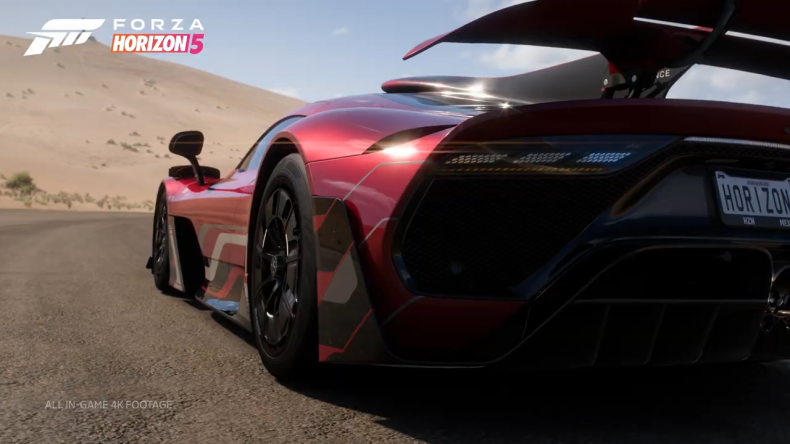 Forza Horizon 5 was the only game in the Xbox presentation to receive a lengthy showcase, featuring a gorgeous sizzle-reel and a lengthy walkthrough from the developers. This latest installment in the open-world racing franchise will have you driving across the lush vistas of Mexico and promises to be a visually stunning experience.
From scenic waterfalls to mountainous volcanoes and dense jungle foliage: this is probably the best demonstration yet of what the Xbox Series X is capable of. The details on environmental textures are beyond impressive, the draw distances are utterly breathtaking, and the dust kick-up from tires is near-photoreal. Likewise, the ray-tracing technology must be seen to be believed, with lifelike reflections glistening off the hood of a Mercedes AMG Project One.
Aside from letting us fawn over its incredible beauty, Forza's showcase also gave us an in-depth preview of the campaign mode, which promises to deliver a respectful depiction of Mexican culture. This is evidenced by its authentic voice cast and the reverence with which the local community has been recreated. For instance, at one point we were shown a mural that had been lovingly painted by a Mexican artist to feature in the game world.
In terms of new features, Forza Horizon 5 will also introduce a cutting-edge A.I. system that learns your play habits and then uses this information to tailor you a better experience. An intriguing example of this was given when the developers explained that you might be notified if one of your friends is about to start a particular race that you enjoy.
Elsewhere, we also learned that the sequel will feature an "Events Lab" allowing players to generate their own customizable games modes with unique rules and track set-ups. If you want a rough idea of how it will work, it sounds vaguely similar to Fortnite's "Battle Lab."
Forza Horizon 5 will launch on 9 November 2021.
Updates to Existing Games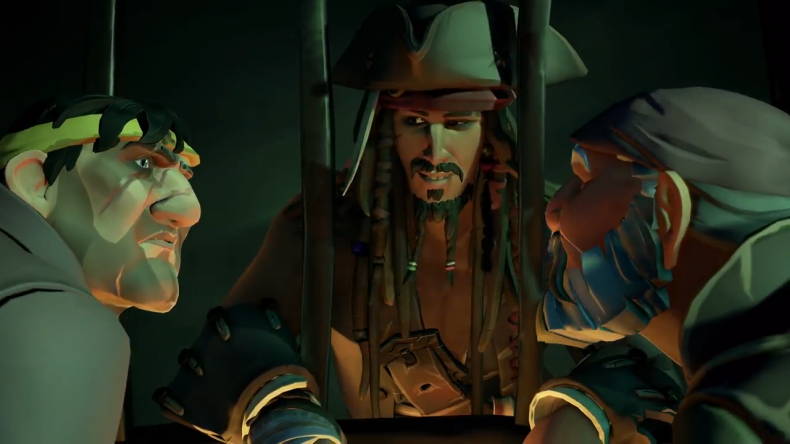 A number of already-released Xbox titles will be getting new content this year.
Fallout 76 will be getting two further expansions added to its roadmap, entitled "Steel Reign" and "Expeditions." The former will be coming out on 7 July, whilst the latter is scheduled for some time in 2022. "Expeditions" should be particularly alluring for Fallout enthusiasts, as it returns you to the post-apocalyptic version of Pittsburgh that was last seen in the franchise's third game over 12 years ago.
Meanwhile, Obsidian's Grounded is getting a "Shroom & Doom" update that introduces microscopic pets, castle environments, achievements and a grotesque arachnid named the Broodmother. The free Shroom & Doom patch will be arriving in Grounded on 30 June.
Finally, Rare is collaborating with Disney on a brand-new expansion for Sea of Thieves, which will see the swashbuckling live-service cross over with the Pirates of the Caribbean universe. Fans of the movies will be thrilled by the prospect of adventuring alongside the famous Captain Jack Sparrow, sneaking aboard the Flying Dutchman, and facing off against Davy Jones himself. Entitled "A Pirate's Life," this free update will be arriving in Sea of Thieves on 22 June.
Dozens of Titles Are Coming to Game Pass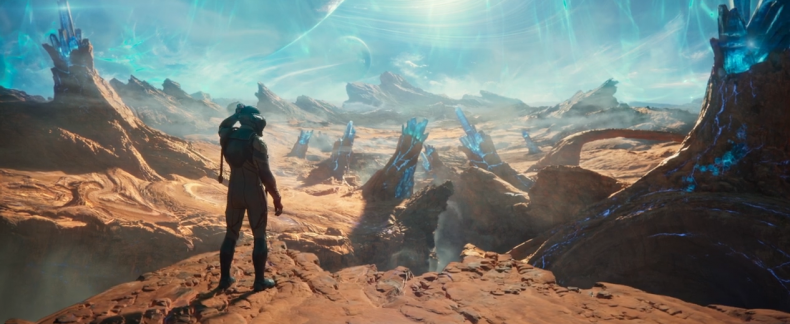 Nearly every trailer that premiered at the Xbox and Bethesda showcase ended with an announcement that the title in question would be heading to Game Pass upon launch. There were obviously a few exceptions to this (namely the cross-platform releases like Battlefield 2042 and Far Cry 6) but generally, it was safe to assume that if you saw a game at the conference, it will be featured on Microsoft's service.
There are far too many examples to list here, but we did find out that every single mainline entry in the Yakuza series will be coming to Game Pass, alongside a remaster of Diablo II, Atomic Heart, A Plague Tale: Requiem, Somerville, Psychonauts 2, Slime Rancher 2, a next-gen upgrade of Doom Eternal, and Microsoft Flight Simulator. Incidentally, we also found out that the latter is getting a Top Gun: Maverick themedexpansion, to tie in with the upcoming sequel.
Besides Halo Infinite and Starfield, the biggest new release heading straight to Game Pass is The Outer World's 2. Obsidian's RPG debuted a tongue-in-cheek reveal trailer at the conference, which directly addressed how the developer has nothing tangible to show yet, other than some pre-rendered cinematics. Based on this evidence, the game is shaping up to be just as witty as its acclaimed predecessor.
Redfall Gets an Announcement Trailer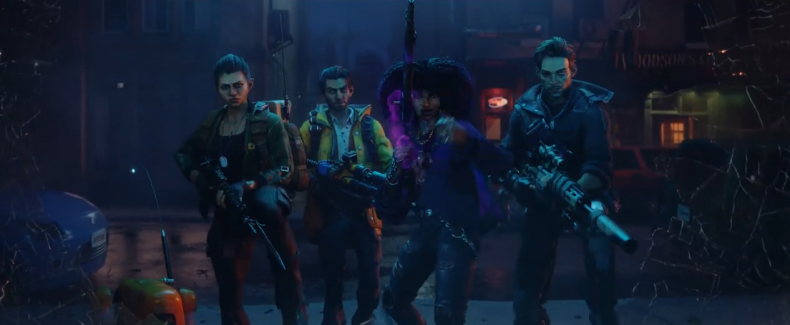 Microsoft signed off their conference with a sneak peek at Redfall, the new game from Prey developer Arkane Studios. A radical change of pace for the team, it was revealed that will not be another of their signature immersive sims and that it is instead an online multiplayer experience.
It was just a cinematic trailer, so we can only speculate on the details. However, the clip did indicate that Redfall will be a four-player "hero shooter," in which you have an assortment of colorful characters to choose from, each with their own unique abilities and weapons. From what we can tell at this early stage, you will have to work cooperatively in order to slay hordes of vampiric creatures that have taken over a metropolitan city.
Redfall is set to be released on PC and Xbox Series X in Summer 2022 and will be available on Game Pass.