E3 2021: Highlights From the Ubisoft Forward
Formally kicking off the E3 weekend, this year's Ubisoft Forward was a solid hour of trailers, developer soundbites and surprise reveals.
While certain franchises that had been rumoured to make an appearance were in fact no-shows (namely Splinter Cell and Skull and Bones), the livestream more than compensated for that with plenty of gameplay for other titles. Among other things, we finally got a good in-depth look at Rainbow Six Extraction, Riders Republic's ambitious multiplayer was showed off in detail, and we even got an out-of-the-blue reveal for a new Avatar game.
Here are all the highlights from Ubisoft's press conference.
Rainbow Six Extraction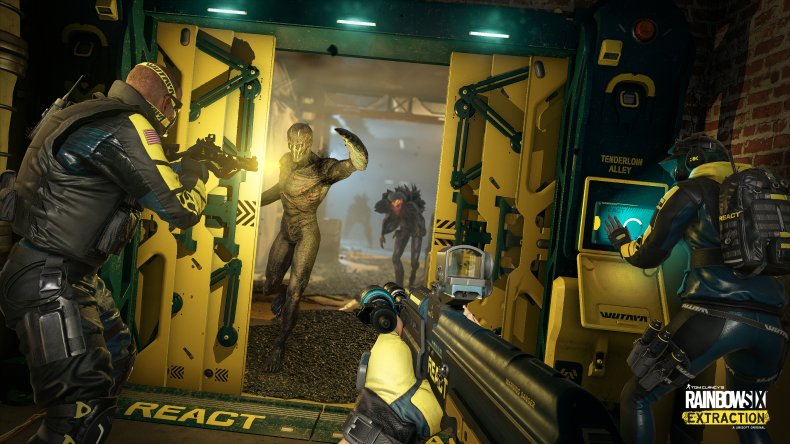 As expected, the main bulk of today's show was taken up by Rainbow Six Extraction. Ubisoft began by dropping a cinematic trailer for the game, which depicted a unit of special operatives embarking on a mission to clear out an alien nest that had taken root in a concert venue.
The pre-rendered footage gave us a rough idea of what to expect from this new version of Rainbow Six, which is a radical departure from previous instalments. No longer concerned with realistic counter-terrorism scenarios, we are in full-blown sci-fi territory here, complete with futuristic equipment, grotesque monsters and a far-fetched plot about stopping parasitic organisms from taking over the world.
After the trailer wrapped up, we were treated to a few scripted interviews with the developers, who explained how the game works in more detail. The first thing they emphasised was that this is a strictly cooperative experience, meaning that there will not be your typical Rainbow Six PvP (Player versus Player) mode. Rather, the aliens will be controlled by A.I and you will have to work together as a team if you hope to survive.
They also explained that many of the character types and weapons from Rainbow Six Siege will be making a comeback in Extraction, although you will be able to unlock brand new gear too. This should be welcome news for those who are already familiar with the operative classes in Siege, as they will be able to jump right into the new title.
Then, we got a comprehensive walkthrough of what a standard match in Extraction will look like when the game launches on 6 September. New equipment was demonstrated, including bioluminescence optics that will help you detect creatures through walls and a throwable hologram device that can be used to confuse enemies.
Speaking of the extra-terrestrials, they will be coming in all shapes and sizes here. "Breachers" are covered in pustules that secrete some kind of gaseous spores, "tormentors" are able to liquify themselves and move around quickly, "spikers" can shoot armour-piercing needles out of their arms and "smashers" are destructive brutes that will require coordination to be taken down. In addition to all these creatures, a viscous black substance (known as "sprawl") will spread throughout the map to slow you down as well.
As well as giving us a lengthy preview of Extraction, Ubisoft also delivered a quick update on future support for Rainbow Six Siege. In particular, they announced that multiple quality of life improvements will soon be coming to the 5-year-old online shooter, including cross-play and cross-progression across all platforms.
Rocksmith Plus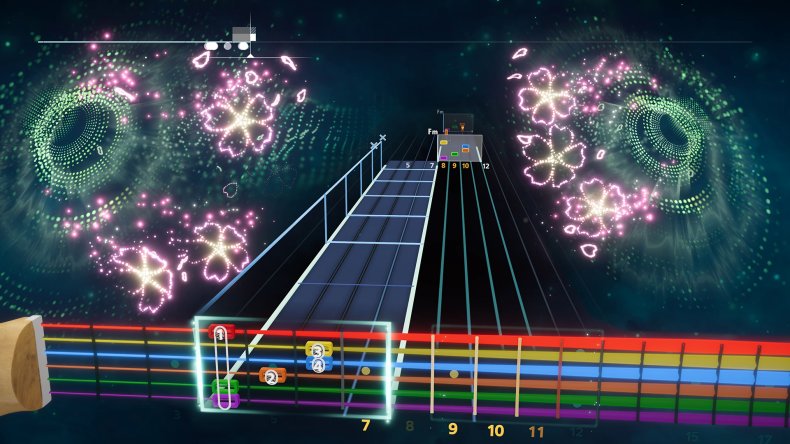 Much to the surprise of fans, Ubisoft's next segment was dedicated entirely to Rocksmith Plus, a rhythm-action game that aims to teach aspiring musicians how to play the guitar. The key difference between this and something like Guitar Hero, is that Rocksmith Plus is being positioned as a genuine educational tool.
There was already a Rocksmith released back in 2011, but it did not take off due to most consumers not having the necessary set-up. Ubisoft are hoping that this time will be different, as the game is promising to be far more accessible now, thanks to an app that anybody can use on their mobile phone. No extra gear will be required. All you need to do is put your device's microphone next to your guitar and then it will automatically synchronise with Rocksmith.
Ubisoft also announced that you can now register for Rocksmith Plus' closed beta on its dedicated website, in order to give feedback on the service.
Far Cry 6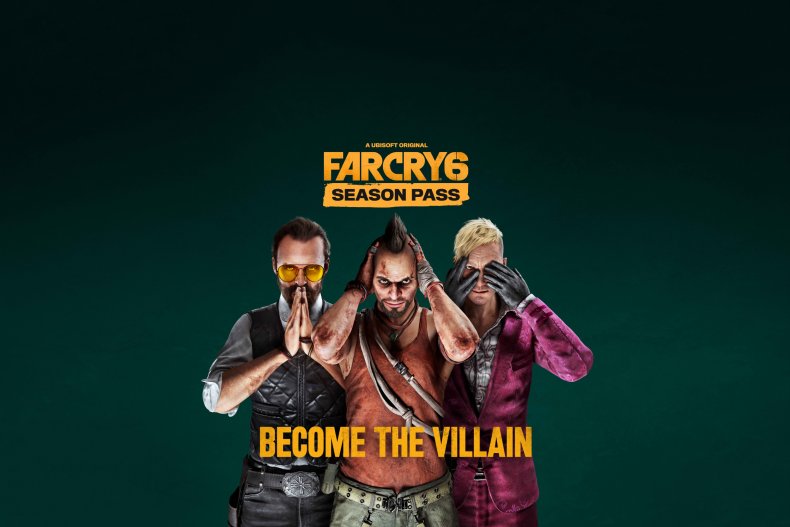 Although we did not get the gameplay footage many were anticipating, Far Cry 6 nevertheless made a big splash at this year's E3. A cinematic trailer debuted at the Ubisoft Forward presentation, shining spotlight on the villainous Antón Castillo, played by The Mandolorian's Giancarlo Esposito.
Delivering a chilling monologue to a group of refugees, before proceeding to brutally execute them all, Antón looks to be yet another terrific antagonist for this franchise. Ever since Vaas stole the show back in Far Cry 3, Ubisoft has put a lot of effort into creating equally charismatic villains and this ruthless dictator is no exception.
Speaking of memorable bad guys, it turns out that Far Cry 6's season pass is going to be explicitly themed around the series' iconic rouges' gallery. Specifically, the "Become the Villain" DLC will let you step into the shoes of Vaas from Far Cry 3, Pagan Min from Far Cry 4, and Far Cry 5's Joseph Seed.
Assassin's Creed Valhalla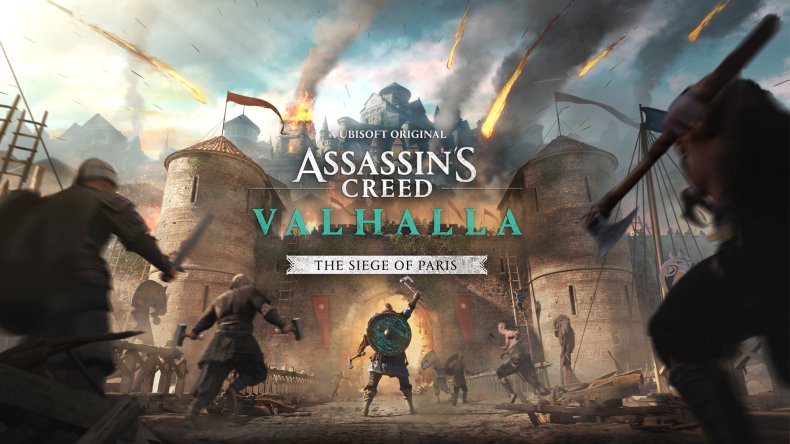 Ubisoft provided updates on a number of already released games, including Watch Dogs: Legion and Trackmania. However, the most substantial information was related to Assassin's Creed Valhalla, which we now know is getting a couple of expansion packs.
The first of these is entitled "The Siege of Paris" and will take players to 8th century France, where they will get their hands on new weapons, learn new abilities and battle new enemies.
Meanwhile, the title will also be getting one of Assassin's Creed's patented "discovery tour" modes, allowing you to explore the game's historical setting and learn more about it without encountering any danger. These museum-like experiences have become incredibly popular in recent years and have even been introduced into the classroom as a way of getting children to engage more with history.
As with previous entries, when the discovery tour mode launches it will be added to the game for free.
Mario + Rabbids: Sparks of Hope
Rumours of a sequel to 2017's Mario + Rabbids Kingdom Battle were circulating earlier this week and the game was eventually announced towards the end of Ubisoft's presentation.
Based on pre-alpha footage, the Nintendo Switch exclusive looks quite similar to its predecessor. Once again, it will be combining elements of turn-based combat with Mario's vibrant platforming to create an accessible, child-friendly alternative to the XCOM franchise.
While the fundamentals of gameplay seems to be unchanged, the scope has dramatically increased this time around, with the developers expanding beyond the Mushroom Kingdom and into the stars. On that note, Mario + Rabbids: Sparks of Hope will reintroduce beloved characters and locations from the space-themed Mario Galaxy, including the Lumas and Rosalina.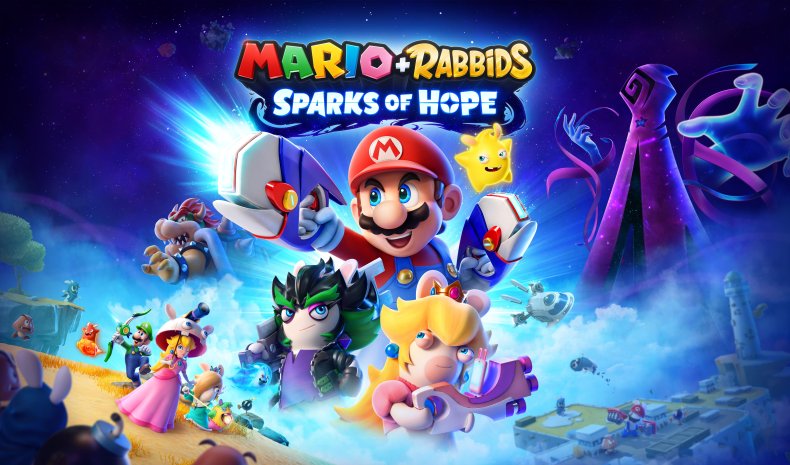 Avatar: Frontiers of Pandora
The conference appeared to be drawing to a close, when Ubisoft CEO Yves Guillemot began to reflect on the challenges of the past year. Then, after thanking his colleagues for working tireless throughout the global pandemic, he snuck in one last reveal.
What followed was a breath-taking trailer for the long-awaited Avatar: Frontiers of Pandora. Somehow, this was the one aspect of the show that managed to avoid being leaked and it came as quite the surprise. Running on Ubisoft's snowdrop engine, it's hard to tell if this early trailer will be in any way representative of the final product, but it looks absolutely stunning, and we cannot wait to see more.