The families of two Black women who died in separate incidents in Connecticut last month say police failed to notify them of their deaths for at least one or two days after the women were found and identified.
The families of Lauren Smith-Fields, 23, and Brenda Rawls, 53, say the Bridgeport, Connecticut, police department did not notify the families of the deaths of their loved ones, and they were forced to find out through other means, according to the Associated Press.
Rawls' family told News 12 that they could not reach her in the days following her death, leading to a series of frantic phone calls in which police allegedly said they couldn't help them, before finally discovering that the 53-year-old had been found dead in her home. News 12 reported that an investigation is ongoing, and a cause of death has not been released yet.
Dozens of family and friends of Smith-Fields held a protest Sunday, on what would've been her 24th birthday, requesting an independent investigation into her death and an internal affairs investigation of the police department that handled her death, the AP added.
Smith-Fields was found dead December 12, the morning after a date with a man she had met on a dating app, the AP reported. The man, not named by police as he is not currently facing charges, told police that the pair drank alcohol and played games at Smith-Fields' home.
The man told police that Smith-Fields went outside to meet someone, and when she returned, she went to the bathroom for about 10 minutes and returned to the room, NBC News reported. They continued drinking until he said Smith-Fields fell asleep, which he said is when he carried the woman to her bed and fell asleep next to her.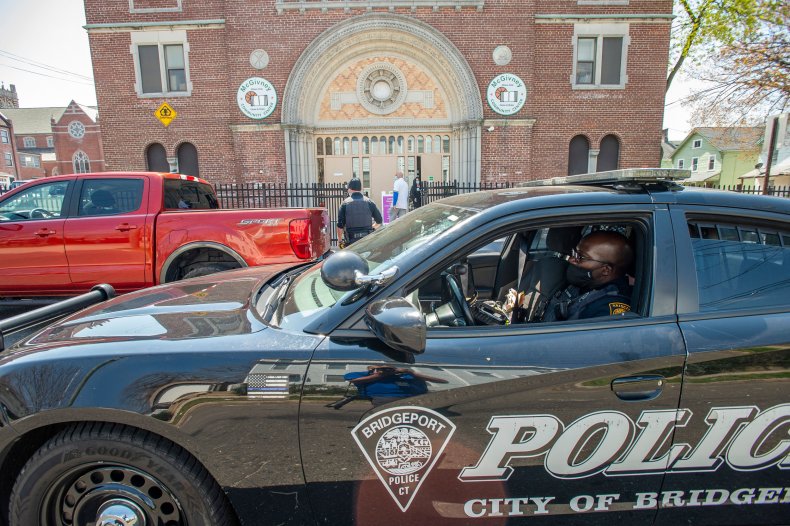 He said he woke up sometime around 3 a.m. to use the bathroom and heard her breathing, but when he woke up again hours later, there was blood coming out of her nose and she was unresponsive. Police say the man called 911, and she was pronounced dead just before 7 a.m., according to NBC News.
Smith-Fields' family said they were not informed of her death for at least a day and a half, and only found out after they were unable to reach her so they went to her home and found a note on the door from her landlord, who told them what happened, according to WTNH-TV.
The AP also reported that an attorney for the family has announced plans to sue the police department for failing to properly investigate her death.
The detective handling her case allegedly told family members to stop calling for information and hung up on them, and the family says they were later informed that the detective had been removed from the case, according to CBS News.
WTNH also reported that the local medical examiner's office ruled Smith-Fields' death an accident on Monday due to "acute intoxication due to the combined effects of fentanyl, promethazine, hydroxyzine and alcohol."