Families of Victims Aboard Flight MH370 Demand to Travel to Island Where Wreckage Was Found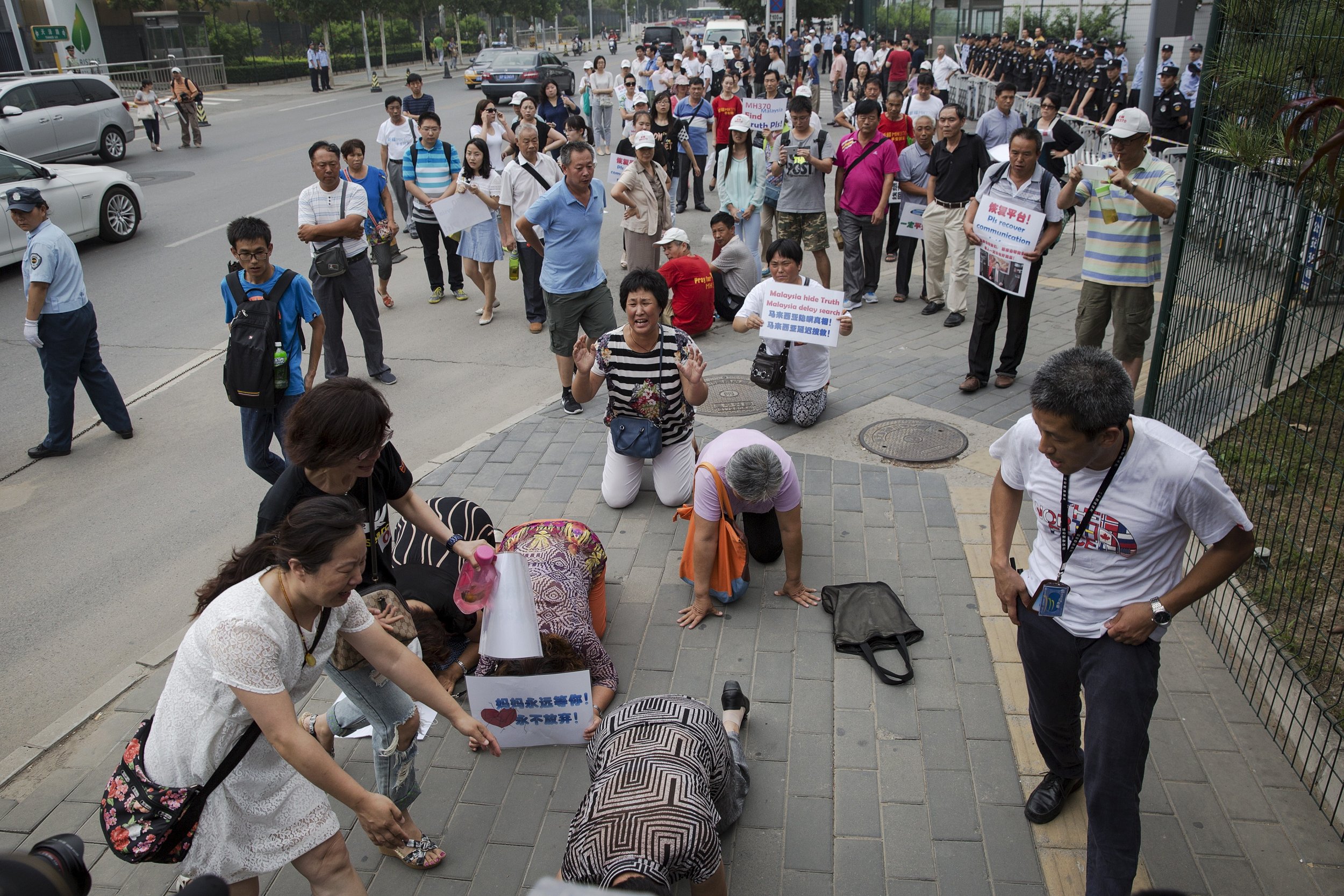 Chinese relatives of victims who were on board Malaysia Airlines Flight 370 when it disappeared last year marched to the Malaysian Embassy in Beijing on Friday and demanded to be taken to Réunion Island, where more plane debris was found earlier this week.
Protesting relatives clashed briefly with police officers, who stopped them from entering a road leading to the embassy. Earlier in the day, about 30 relatives met at an office hoping to speak with Malaysian officials, but none arrived, the AFP reported.
"We want to go to the island and see the truth," said Lu Zhanzhong, a victim's mother, according to the AFP. "I want to see if my son's luggage is there."
On Wednesday, officials confirmed that debris found on the French island of Réunion in the Indian Ocean last week is a wing fragment from the missing plane. All 239 passengers, including 153 Chinese citizens, on board were presumed dead after the aircraft vanished from civilian radar screens on March 8, 2014, as it traveled from Kuala Lumpur to Beijing.
Malaysian officials have been criticized for prematurely confirming details in a complicated investigation. Malaysian Transport Minister Liow Tiong Lai on Thursday said that additional debris found likely was from the missing plane. But French officials, who are leading the technical examination of the debris, said only that there was a "very high probability" the pieces belonged to Flight 370.
Many of the victims' families continue to speak out publicly about their frustration and anger at authorities' mixed messages in the wake of the debris recovery.