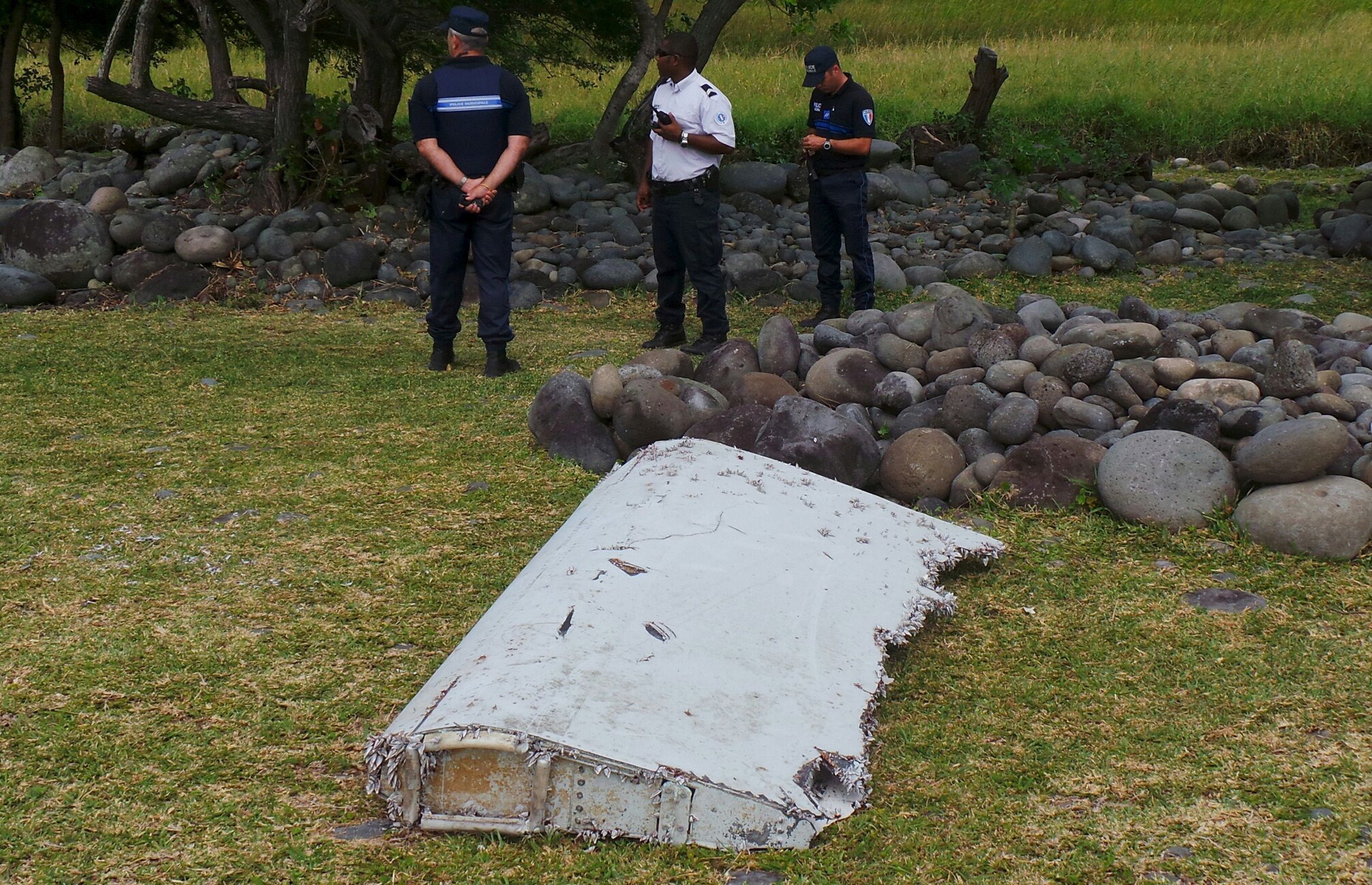 A recovery team reportedly has found more aircraft debris, including a window and some metal, on the French island of Réunion in the Indian Ocean, Malaysia's transport minister announced on Thursday. Officials couldn't immediately confirm whether the fragments belonged to Malaysia Airlines Flight 370.
Transport Minister Liow Tiong Lai said the new debris was sent to French authorities for verification, according to the Associated Press. But a spokeswoman in the prosecutor's office told the AP that French officials, who are leading the technical examination of the plane debris, have not yet received any information about additional discoveries.
The alleged findings came less than a day after Malaysian authorities confirmed a wing fragment found on the island last week was from Malaysia Airlines Flight 370, which disappeared on March 8, 2014, as it traveled from Kuala Lumpur to Beijing. All 239 passengers on board were presumed dead after the plane vanished from civilian radar screens less than an hour after taking off.
Malaysian officials have been criticized for prematurely confirming details in a complicated investigation. Many of the victims' families have spoken publicly about being frustrated and angry at officials' mixed messages in the wake of the debris recovery on Réunion Island last week.
Teams have been searching the 970-square-mile island east of Madagascar in the hope of finding other items belonging to the plane. Malaysian officials asked authorities in Mauritius and Madagascar to search their beaches for possible plane fragments.