Family of Black Teen Killed by Maryland Police File Wrongful Death Suit
A federal lawsuit has been filed by the family of a Black teen two years after he was killed at the hands of police officers in Maryland.
The lawsuit by the estate of Anton Black, who died in September 2018 at the age of 19, names two former Greensboro, Maryland police officers and the town's former police chief among the defendants alleged to be responsible for the death, along with a subsequent attempted cover-up of the incident.
Police body camera footage of the fatal encounter shows officers restraining Black, who was already in handcuffs and leg shackles, for over five minutes before he suffered a medical emergency later determined to be cardiac arrest. Black became unconscious as his mother, standing nearby, repeatedly called out to him. Officers and medical personnel attempted to resuscitate him but Black was pronounced dead a short time later.
"It is staggering how much was done wrong in this case that was improper, illegal, unethical and disgraceful," Ken Ravenell, the attorney representing Black's family, said in a statement to the Associated Press. "But today we took a bold step towards justice for Anton Black and against the police officers who took his life and also against those who were complicit in covering up the injustice."
The lawsuit likens the death of Black to that of George Floyd, who was killed after being restrained by officers in Minneapolis, Minnesota on May 25 of this year, inspiring long-lasting and massive protests against police brutality and racial injustice that quickly stretched across the world.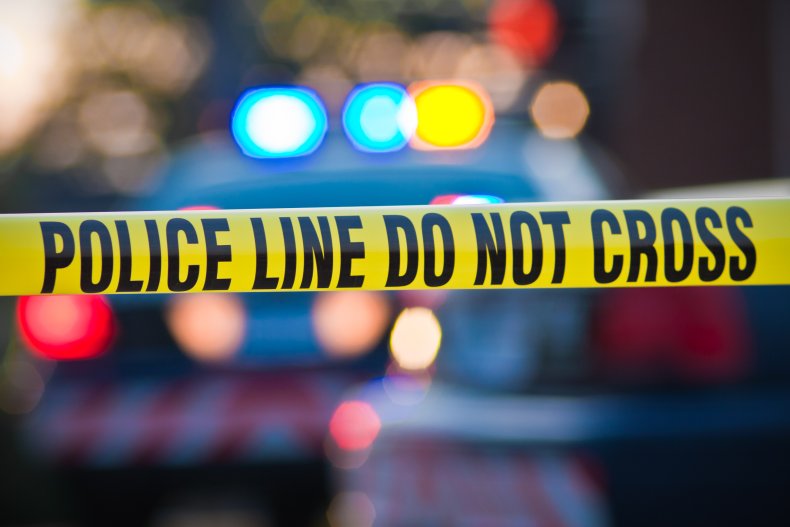 Black's death came after police responded to a 911 call reporting a 12-year-old boy being dragged down the street, which officers treated as a suspected kidnapping. Black's family said that he had mental health issues and that the boy police believed was being kidnapped was actually a friend and in no danger. They also believe he posed no danger to officers.
"I've seen a lot of things. I've never seen anything so brutal as what they did to my child," Black's father said during a news conference on Thursday, according to The Salisbury Daily Times. "This is a good kid. He had big dreams. He didn't do anything wrong. My child didn't have a knife, didn't have a gun, didn't have a stick or brick."
One of the former Greensboro officers named in the lawsuit, Thomas Webster IV, lost his job last year after it was revealed that he had been involved in almost 30 past incidents involving alleged excessive use of force, according to The Baltimore Sun. One alleged incident involved Webster kicking an unarmed Black man in the face following a traffic stop, breaking his jaw.
In January, former Greensboro Police Chief Michael Petyo, who was also named in the suit, pleaded guilty to misconduct for omitting facts and intentionally deceiving a Maryland commission that was charged with reviewing Webster's employment record prior to being hired by the Greensboro Police Department.
Newsweek reached out to the Greensboro Police Department for comment.