Family of Convicted New York Pipe Bomb Detonator Facing Deportation as Unjust 'Collective Punishment,' They Say
A United States citizen is facing deportation—alongside several members of his green-card holding family—in what they say is an unjust attempt by President Donald Trump and his administration to mete out "collective punishment" on Muslims.
The five members of the Ullah family in question, who all live in New York, told The Guardian they have never committed any crimes and migrated to the U.S. from Bangladesh legally, but started experiencing problems when another member of the family—Akayed Ullah—was arrested in connection to a number of terrorism offences in 2017.
Akayed, 28, created a home-made pipe bomb and attempted to detonate it in a busy New York City subway in December of that year. However, the attack was botched and he was the only one hurt, sustaining minor burns on his hands and abdomen. He was convicted last year, according to the U.S. Department of Justice, and faces life in prison when sentenced in February 2020.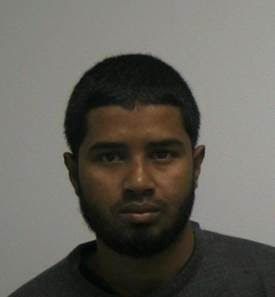 Akayed Ullah faces life in prison when sentenced in February 2020 after being convicted of 6 terrorism charges on November 6, 2019.
New York TLC
The family maintained they had nothing to do with the attempted attack and law enforcement officials have cleared them of any wrongdoing.
Nonetheless, the family said New York Police Department squad cars started appearing near places they frequented and that the FBI placed their bank accounts and business licences on hold.
Ahsan Ullah, 32, one of the first members of the family to arrive in the U.S. and who has since received his citizenship, then received a letter from Citizenship and Immigration Services (USCIS) in April 2019. It stated that the agency planned to cancel his citizenship on the grounds it was not lawfully obtained.
He was then placed in an Immigration and Customs Enforcement (ICE) detention center in Kearny, New Jersey, last month and spent four weeks separated from his wife and three children.
He told The Guardian in a phone call from the facility he was surprised by the way he had been treated.
"I've been here [in the U.S.] since I was a kid—my school is here, my college is here, my family is here, my business is here, my friends are here, my career is here," he said. "This is where my everything is."
He added: "I pay my taxes, I've never done anything wrong, I try to be a model citizen, and I'm here [in detention]."
Ahsan said his detention amounted to "collective punishment".
"This is retribution for sharing the same DNA" as someone accused of terrorism, he added.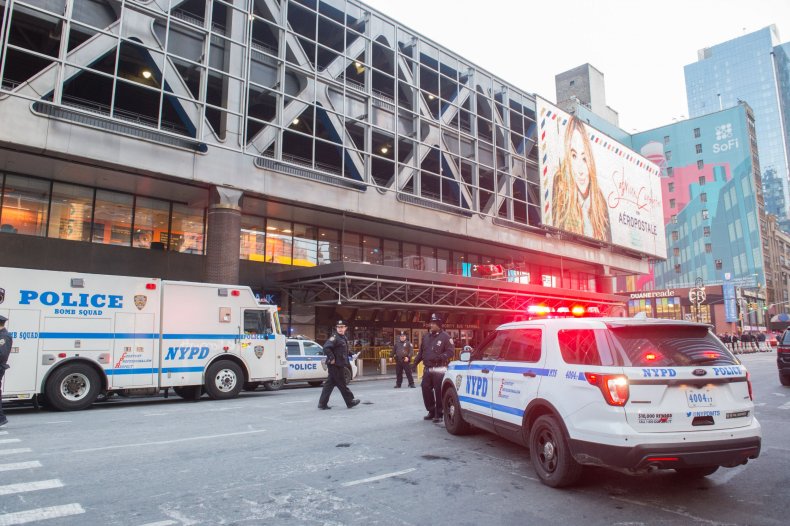 Members of Ahsan's family also received letters from the Department of Homeland Security (DHS) stating that the department intended to revoke their green cards. On November 6, Ahsan's mother and sister were also detained for two days.
Afya Ullah, Ahsan's 22-year-old sister, spoke to The Guardian on the day she was released.
"After all this time, we [had] mentally and physically bonded with this country, and love this country so much," she said. "How can you disown a person just like that?"
Fahd Ahmed, executive director of the advocacy group Desis Rising Up and Moving, said the attack on the family was part of an increasing trend.
"Citizenship is permanently conditional for many people who were not born here," he said.
"At a time when we are seeing a white nationalist current in government and society that wants to depopulate communities of color from this country, these cases are an indication of how their tactics and attacks are evolving."
U.S. citizens have the right to live in the country forever, regardless if they commit crimes. Green-card holders are allowed to live in the United States for as long as their green card is valid and they do not commit any crimes that are grounds for deportation.
Newsweek has contacted the Department of Homeland Security—which heads
Citizenship and Immigration Services (USCIS) and Immigration and Customs Enforcement (ICE)—for comment.